Random Illustrated Facts: A Collection of Curious, Weird, and Totally Not Boring Things to Know is a collection of illustrations by Mike Lowery and handwritten tidbits about the obscure, unusual and simply random. The book is divided into sections covering history, animals, food and drinks, science and everyday things.
After developing an obsession interest with children's non-fiction books last year and borrowing all the new ones throughout the year regardless of topic some from the library, I already knew a lot of these random facts and had absorbed others through osmosis over the years. Apparently my brain clings to useless random snippets of information and in doing so pushes out the stuff I actually need to remember in the process.
This was a quick read. I enjoyed the quirkiness of the illustrations and think this would be a suitable gift book. I can also see these illustrations being used as a basis for an office desk calendar.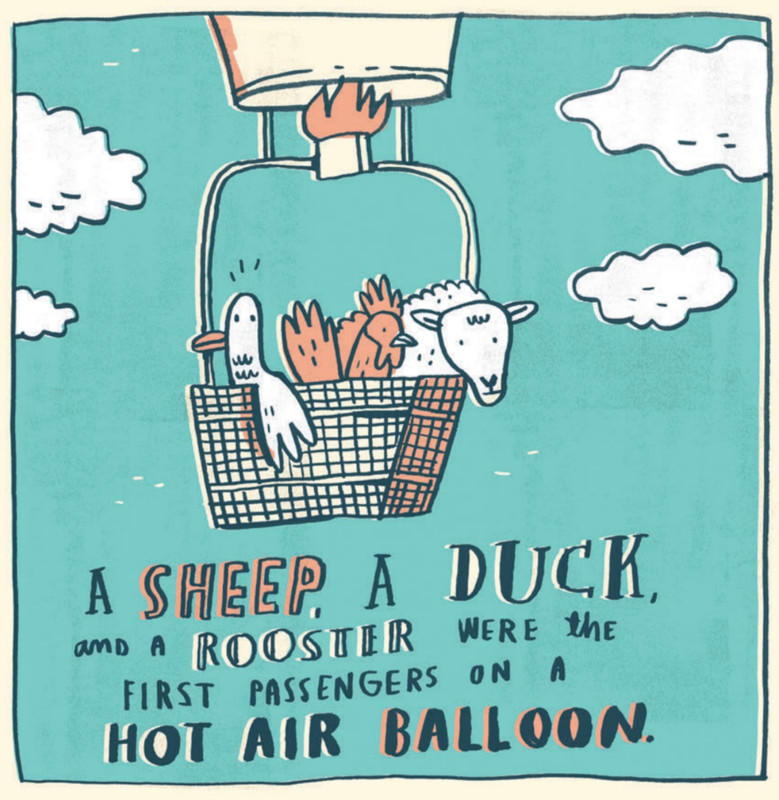 I found the writing which tends to slope upwards to the right fairly often distracting until I got used to it, the clutter of words on some pages hard to follow and the smudges on others a bit off-putting, but maybe I'm being overly picky.
Thank you very much to NetGalley and Workman Publishing Group for the opportunity to read this book.
Once Upon a Blurb
A collection of illustrated trivia unlike any other. From glow-in-the-dark cats to Jupiter's diamond showers to the link between dancing goats and the discovery of coffee, here are up to 100 obscure and fascinating facts brought to life in Mike Lowery's quirky, hilarious style. Each illustrated fact is paired with a handwritten web of related tidbits, recreating an entertaining dive down a trivia rabbit hole.