Illustrations – Kit Wallis
Colours – Jio Butler
"Cherry, I hate falling into this role all the time, but you know I used to be kinda like you. Always running off to have my own adventures and things like that."

"So?"

"So now I'm a head on a spike!"

"So?"
Cherry just wants to have fun but the damned are so squishy! She knows she's not supposed to make friends with dead people but as the granddaughter of Satan she doesn't have a lot of viable playmates.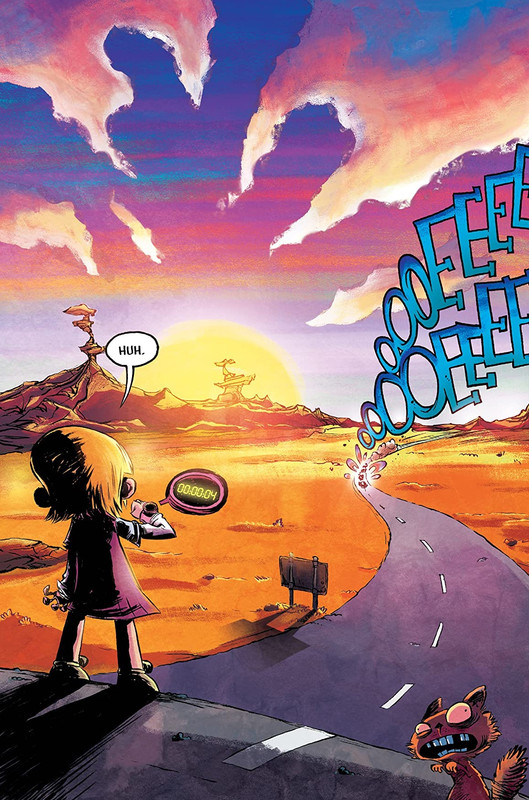 Cherry sets out to prove to her mother that she's responsible enough to be allowed to have a pet human but Sin isn't sure her daughter is ready for all of the hard work required to take care of a dead thing.
"Things can get weird if you grow too close, sweetie. A kind of weird even your grandfather wouldn't enjoy. Dangerously weird."
Cherry decides that she wants the coolest rock star, Briggy Bundy, as her new friend/pet (think early Ozzy Osbourne) but he's not quite as excited as she thought he'd be about sliding down the doom slope or the blood-splodies or even the ghoulnado!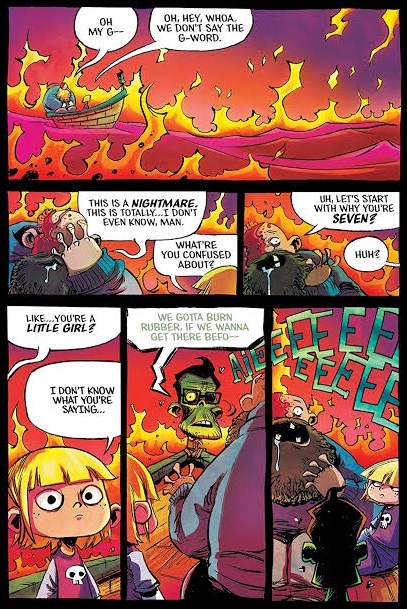 The only thing cuter in this graphic novel than Cherry, the little blonde reaper, are the adorable bone demons.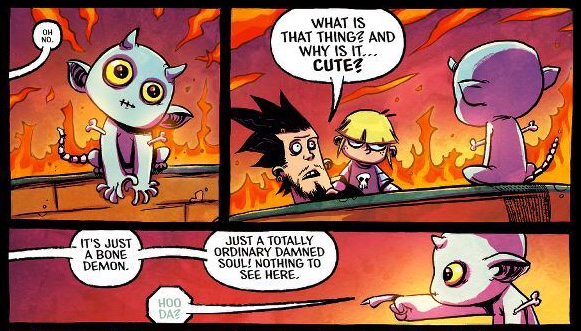 There's so much to look at, including a game show host that is suspiciously Trump-esque. I loved the humour and adored the vibrant colours used in the illustrations. This collection includes the first three parts of the series and ends, predictably, with a cliffhanger.
Thank you to NetGalley, Starburns Industries Press and Diamond Book Distributors for the opportunity to read this graphic novel. I'm looking forward to finding out how the story ends.
Once Upon a Blurb
Cherry, the Devil's prankster granddaughter and the cutest grim reaper in Hell, is honestly just trying to have fun and make new friends. She loves everything about Hell – its burning landscapes, its horrific inhabitants, and especially her demonic mother and grandfather – but she's lonely. There's nobody to play with, and anyone who tries ends up being defenestrated or digested or otherwise destroyed.
There's only one mortal who Cherry thinks might be a good playmate: rock star and goth icon Briggy Bundy. The bad news is, he isn't dead … Yet.
Collects Hellicious #1-3