Using well known examples from literary, scientific, artistic and musical greatness, Gavin Aung Than has compiled a collection that highlights both the struggles and successes of these creative lives. Comics are used to illustrate quotes from each person. These are accompanied by a short summary of their lives.
The people included in this book faced various struggles including addiction, physical and mental illness, rejection, grief and lack of recognition of their genius during their lives. Despite these, and sometimes because of them, they persevered and have ultimately become known for their creations.
This is the type of book I'd usually purchase as a gift or borrow from the library for myself. However I didn't encounter a great deal in this book that I wasn't already aware of. For example, I'm sure most creative people already know the story of how Mary Shelley came up with Frankenstein.
Unfortunately I got put off while reading about Van Gogh, whose life was the first explored in the book. The insensitivity of "He even failed at committing suicide" made my skin crawl.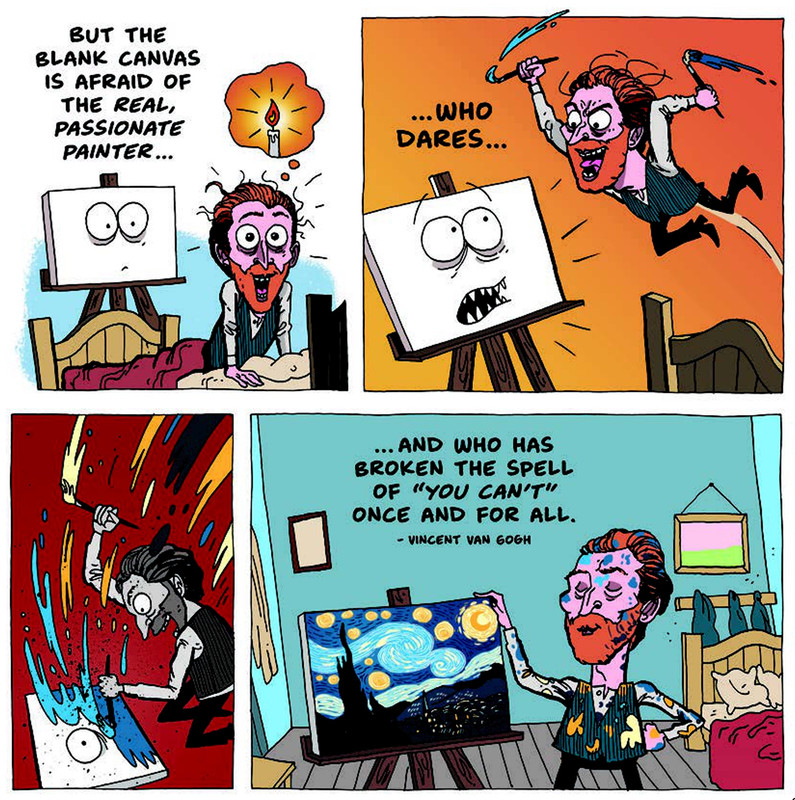 I hope this book encourages people to persevere with their creative endeavours with the knowledge that, while there are no success only journeys, the journey is also important. If you don't at least try you'll never know what could have been.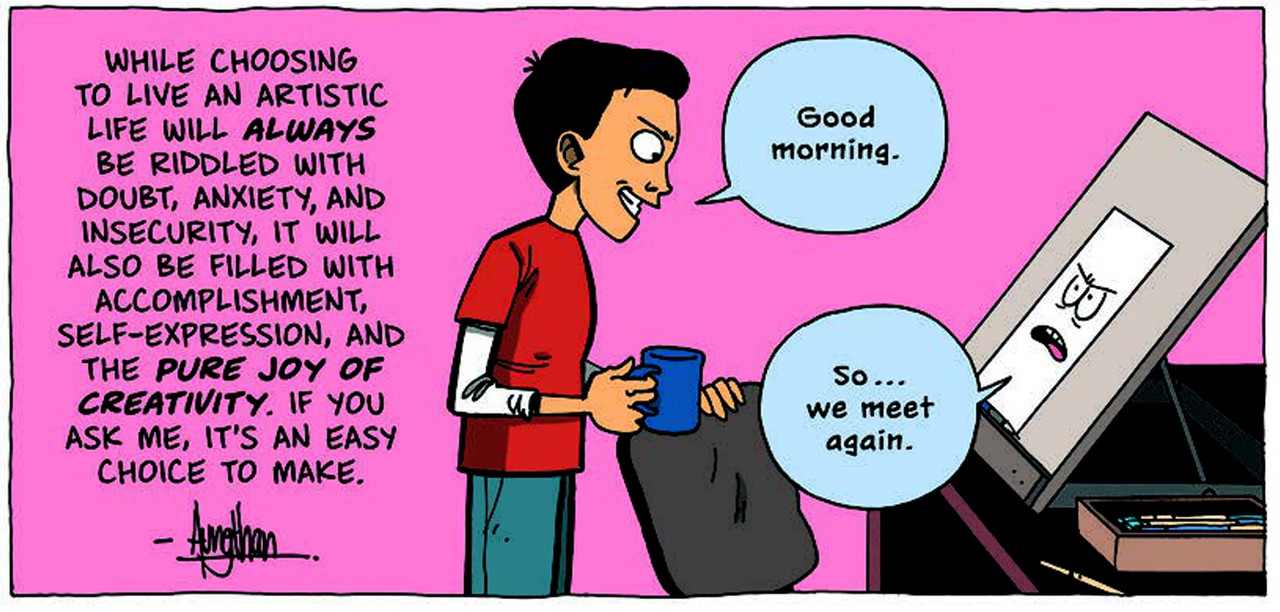 Thank you to NetGalley and Andrews McMeel Publishing for the opportunity to read this graphic novel.
Once Upon a Blurb
Gavin Aung Than, creator of the innovative Zen Pencils, shares his passion for creativity and reveals how you, too, can live a creative life.
Zen Pencils: Living a Creative Life is a call to wake up the creative spirit inside you. Through Zen Pencils cartoon quotes on creativity from inspirational artists, musicians, writers, and scientists, you'll discover what inspired each of the subjects to reach the full potential of their creativity. In each comic, the speaker of the quote is the character in the story. Imagine cartoon versions of Albert Einstein, Ludwig van Beethoven, Mark Twain, Isaac Newton, and Vincent van Gogh revealing the spark that ignited them to achieve their dreams!