Junior Justice (JJ) is sick of being the sidekick of the most famous superhero in the world so he decides to form his own team. Together with Flygirl, Dinomite and Goo, these heroes are ready to prove to the adults that they're capable of doing more than laundry.
JJ is the world's greatest martial artist, a master in multiple disciplines including Mongolian tickle fighting. Flygirl is the world's most acrobatic flyer. Dinomite has a degree in quantum mechanics and can speak 47 languages but all anyone wants him to do is transform into different dinosaurs. Goo is, well, pink goo. When Goo is kidnapped by evil Dr Enok it's up to his new friends to rescue him.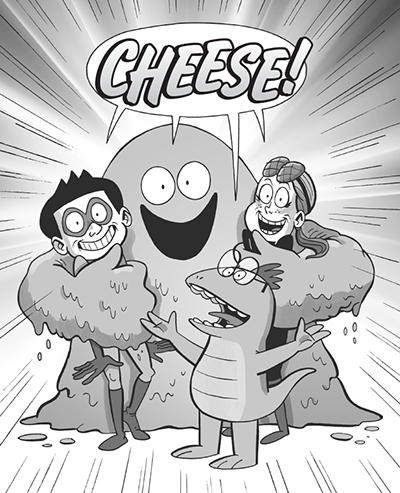 This graphic novel had some great messages for young readers, including looking out for your friends and working together as a team. I found Goo adorable and couldn't wait for his friends to save him from his creator, Dr Enok, who delighted in abusing and torturing my pink gooey friend.
The illustrations are a lot of fun. I love that this new superhero team is based on Sydney; the Opera House and Sydney Harbour Bridge are featured in several images. I particularly enjoyed the expressions shown on the chapter pages; each chapter number is covered in Goo and they show how he's feeling in that chapter.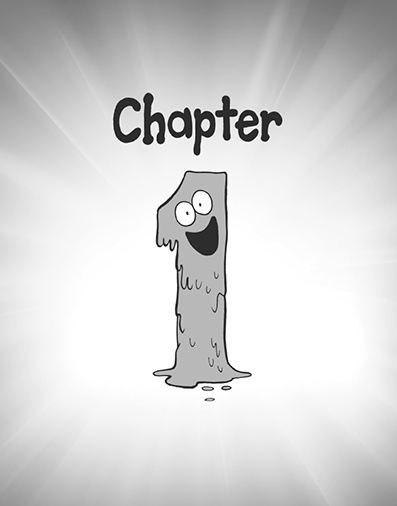 I would have devoured this graphic novel as a kid and am looking forward to the Super Sidekicks' next adventure, Ocean's Revenge.
Once Upon a Blurb
Superheroes have it easy. They don't have to clean their secret headquarters, wash the alien bloodstains out of their costumes or be responsible for taking Super Mutt out for a walk. No, they leave all that for their sidekicks like me, while they get all the credit!
I'm Junior Justice, but you can call me JJ, and I think it's time we made our own team.
The Super Sidekicks!
Are you with me?
Being a superhero sidekick isn't as fun as you think. You do all the work, beat the bad guys and save the planet, only for your grown-up partner to get all the credit. Junior Justice is sick of it, so he and his sidekick pals, Flygirl, Dinomite and Goo, have decided to form their own super team.
But before they can start saving the world they'll have to prove to the adult heroes that they're more than just sidekicks. And once the evil Dr Enok discovers his favourite pet Goo has left him to join a super team, the world might need saving sooner rather than later!