Illustrations – Kara Simpson
Mariana is a sad and scared young mermaid who is all alone, having been abandoned by her mother. She can barely swim and thinks that she's useless.
Eventually Mariana finds safety with Muriel, a turtle who looks after her. Muriel's family teach Mariana to swim. Mariana learns what love, happiness and belonging feel like, and as she grows in confidence she finds her voice.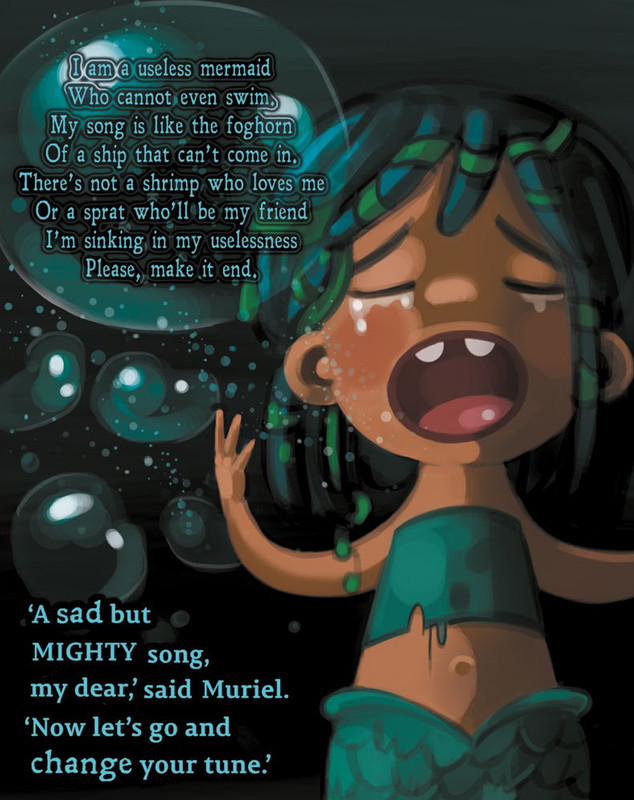 This book highlights how important safe, loving relationships are to self esteem. While this is relevant to all children, I expect that those who have been neglected or living with foster carers will find it especially relatable.
Kara Simpson's illustrations clearly show how Mariana is feeling throughout the story, although some of the pages are quite dark and potentially scary for young children. I wasn't a fan of the multiple fonts used in the book, especially the font used for the songs; I expect it would be particularly difficult for early readers to decipher.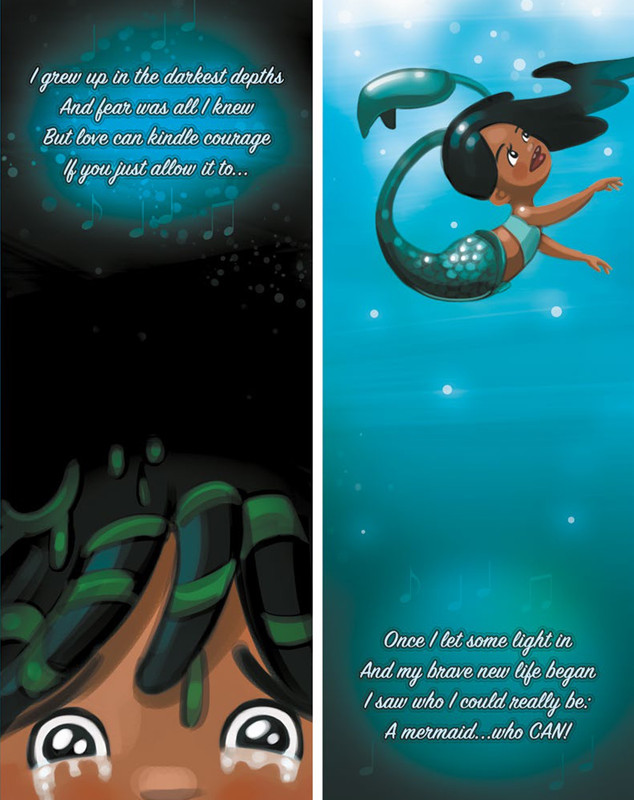 Thank you to NetGalley and Jessica Kingsley Publishers for the opportunity to read this book.
Once Upon a Blurb
Mariana the Mermaid is not like the other mermaids. Abandoned by a careless mother on the ocean floor, she has never laughed or played, and can barely even swim. She feels useless.
Then she meets Muriel the Turtle, who welcomes her into her family and teaches her to sing her own mighty song, making her feel confident and ready to join in with the other mermaids.
Written for children aged 4+, this picture book uses a simple metaphor to show how children who have experienced neglect or who lack confidence can learn to find a sense of self-worth. It will help children explore their feelings and encourage communication.