Spoilers Ahead!
Voltina is back!!! I adored her when she was introduced in Phoebe and Her Unicorn in the Magic Storm because she's a dragon and even more importantly, my favourite nerd, Max, finally had his very own friend/magical creature.
This is Phoebe and Marigold's second graphic novel and this time they're going to summer camp. I was glad they didn't wind up at music camp again because that's where they've always gone. This time they're going to drama camp and Marigold's sister, Florence Unfortunate Nostrils, is coming too. Interestingly, Florence's nostrils aren't as unfortunate as they have been previously.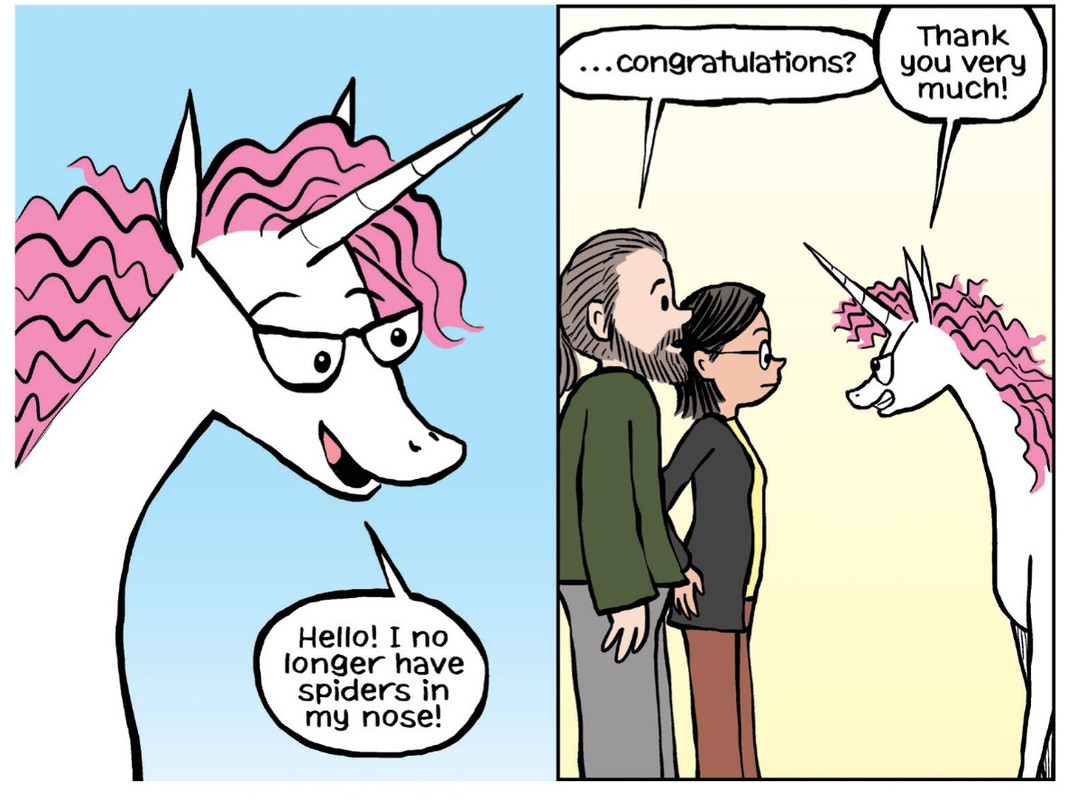 Phoebe is initially jealous of the time the two unicorn sisters are spending together. Thankfully Sue and Max are also there, along with Ringo the lake monster and Voltina! Max is so adorably awkward and nerdy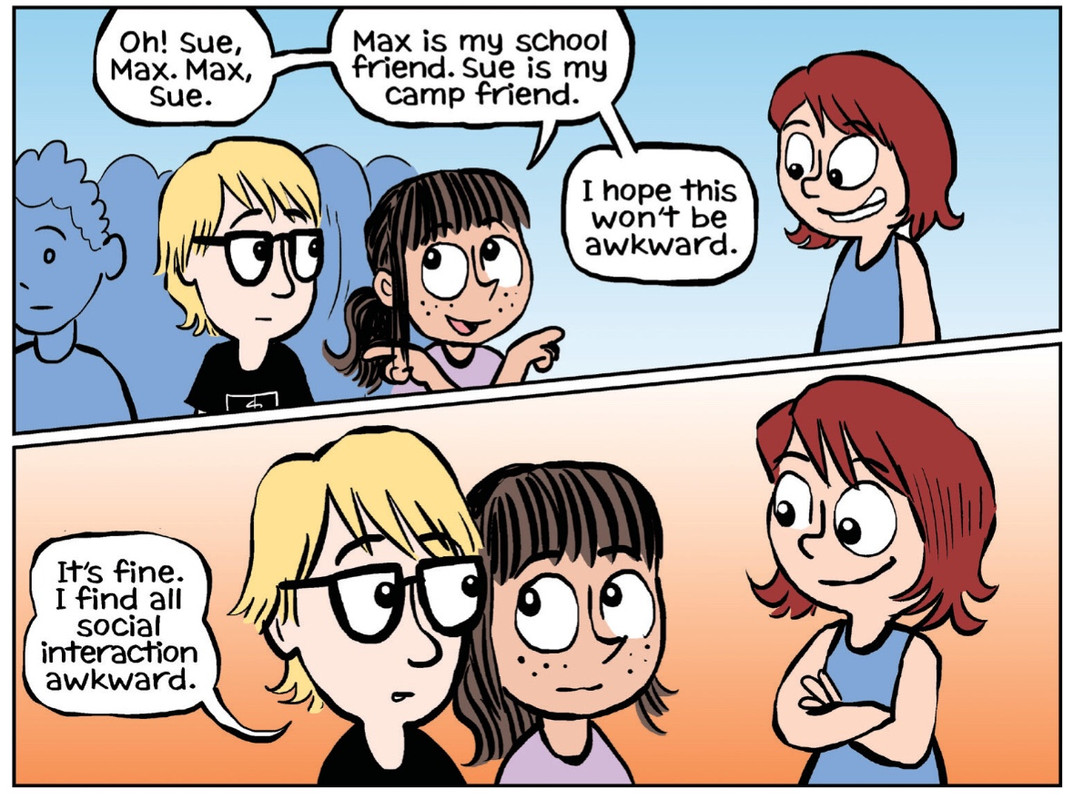 and each time Sue says something weird I remember why I want her to star in her own graphic novel.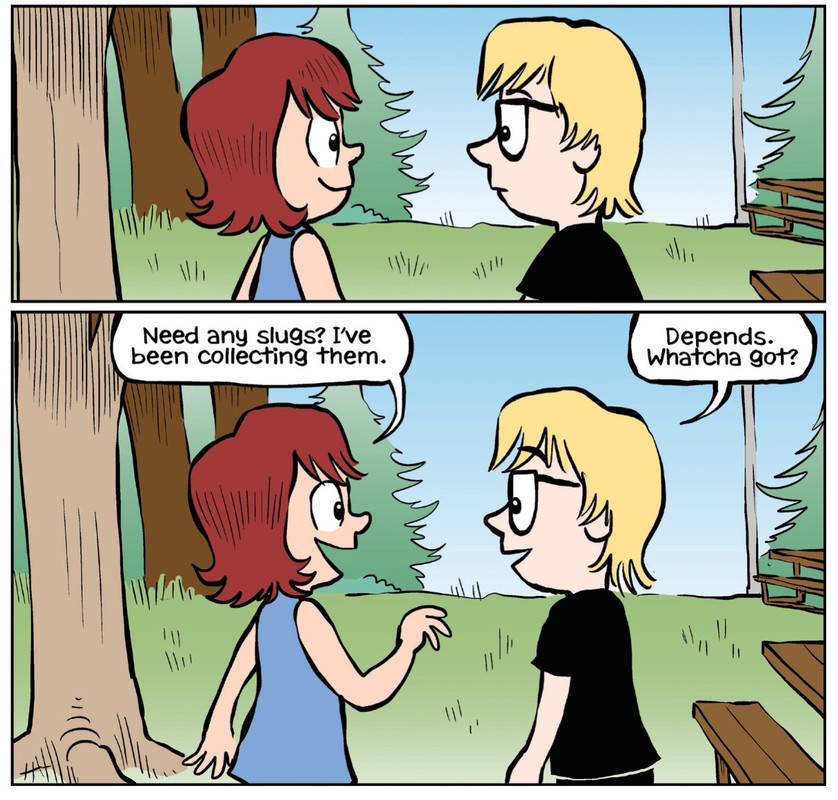 Unicorn transport is just as wonderful as I hoped it would be. With drama on and off the stage and some commentary about friendships and sisters, this is a lot of fun and a nice return to the graphic novel format. I'm crossing my fingers that Voltina makes her way into the collections as well as the graphic novels.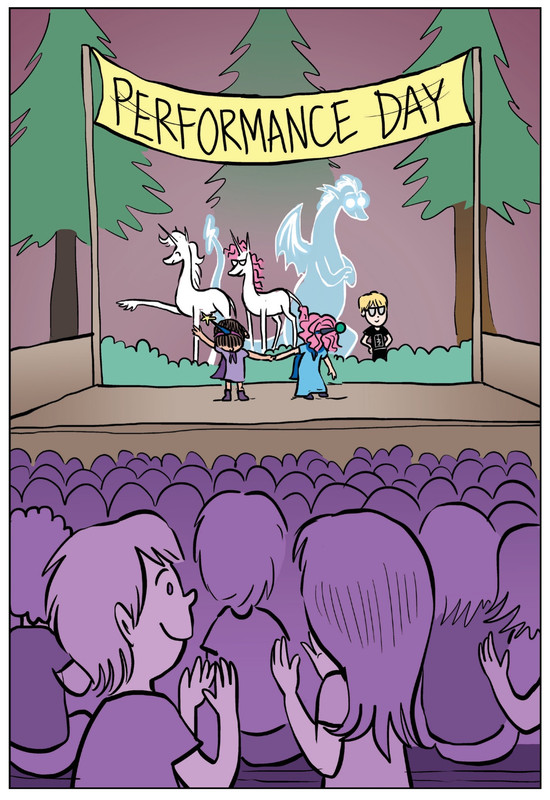 Once Upon a Blurb
Summer is here, and Phoebe and Marigold are headed to drama camp. At Camp Thespis, Phoebe and her friends have their work cut out for them: writing, producing, and acting in an entirely original play! Phoebe's expecting some quality time with her best friend, but in a surprise twist, Marigold has invited her sister, Florence Unfortunate Nostrils! The newest Phoebe and Her Unicorn graphic novel is a sparkling tale of sisterhood and summer fun, as well as a reminder that sometimes it takes a bit of drama to rediscover true friendship.