Illustrations – Diego Yapur
Colours – D.C. Alonso
Nick is 14 and has dyslexia. His older sister Mia, who is almost 18, didn't come home last night and she wasn't at school today.
Concerned, Nick looks for her in Central Park where she usually hangs out with her friends but she's not there either.
He does find the Big Bad Wolf though. Or perhaps I should say the Big Bad Wolf finds him.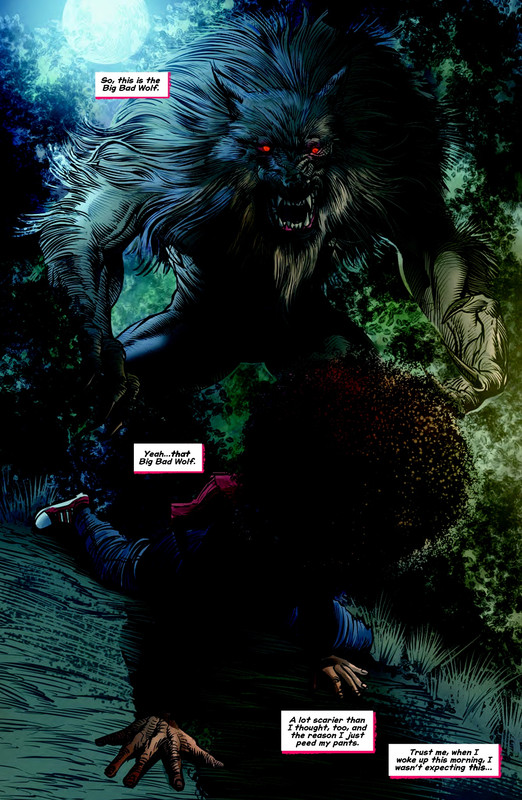 Fortunately for Nick, the Lollipop Kids are there too. They're a group of kids who have inherited a massive responsibility: to protect the city from the monsters that have been imprisoned within Central Park. It turns out that Nick is also a Lollipop Kid.
I loved the concept and I adored that the story was co-created by a father and son. Unfortunately, while this graphic novel had potential, it ultimately fell flat for me.
I didn't connect with any of the characters and even though I've just finished reading, I only remember a couple of their names. Because the artwork was so dark most of the time I didn't get much of a sense of anyone's emotions.
During this Volume you learn some of the history of the Lollipop Kids, including how they managed to get that name, in a series of info dumps. There are some twists along the way, including a cliffhanger ending, but I don't think I'll be reading Volume 2.
Thank you so much to NetGalley, Aftershock Comics and Diamond Book Distributors for the opportunity to read this graphic novel.
Once Upon a Blurb
When immigrants came to the new world they didn't only bring their hopes and dreams, they also brought their monsters.
Years ago, early setters locked these monsters away in a secret prison deep in the woods of New Amsterdam so that they never would return to the Old World. Those woods have become Central Park and now the monsters have escaped! Nick, 14, finds out that he's a "legacy" to a secret society that for the last 400 years has kept these monsters in check – he and a ragtag group of kids just like him have to put the monsters back before they get out of the park and destroy the city.