Illustrations – Jen Hickman
The Moth and the Whisper were the two great thieves in the city but they haven't been seen by anyone in almost six months, not even their child, Niki.
Niki's parents didn't want them to search for them or put themselves in any danger if they ever disappeared. Naturally Niki, who is a teenager, does the exact opposite, utilising the tools the Moth and the Whisper left behind to try to track them down.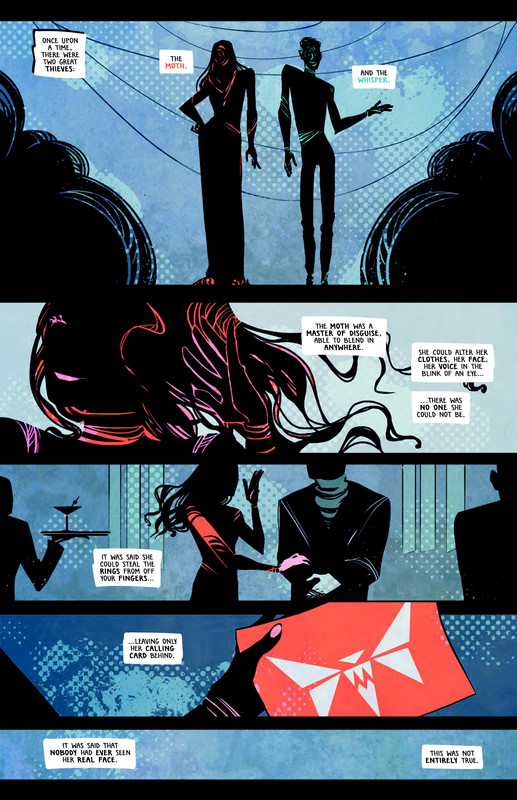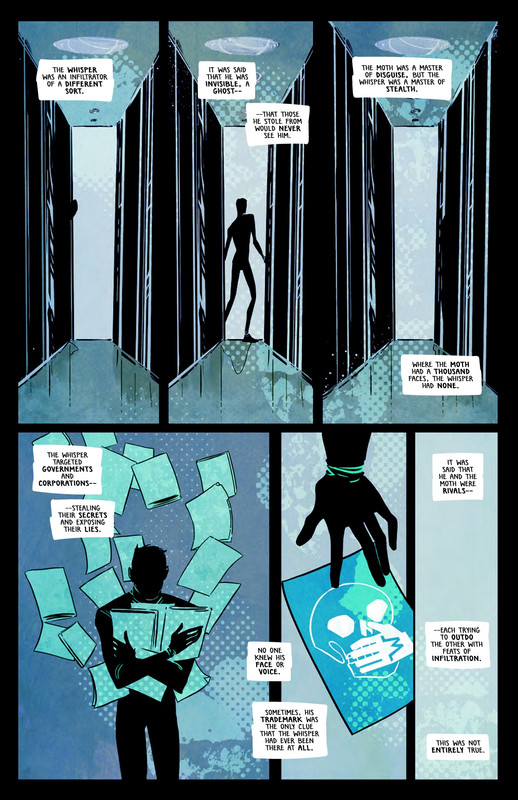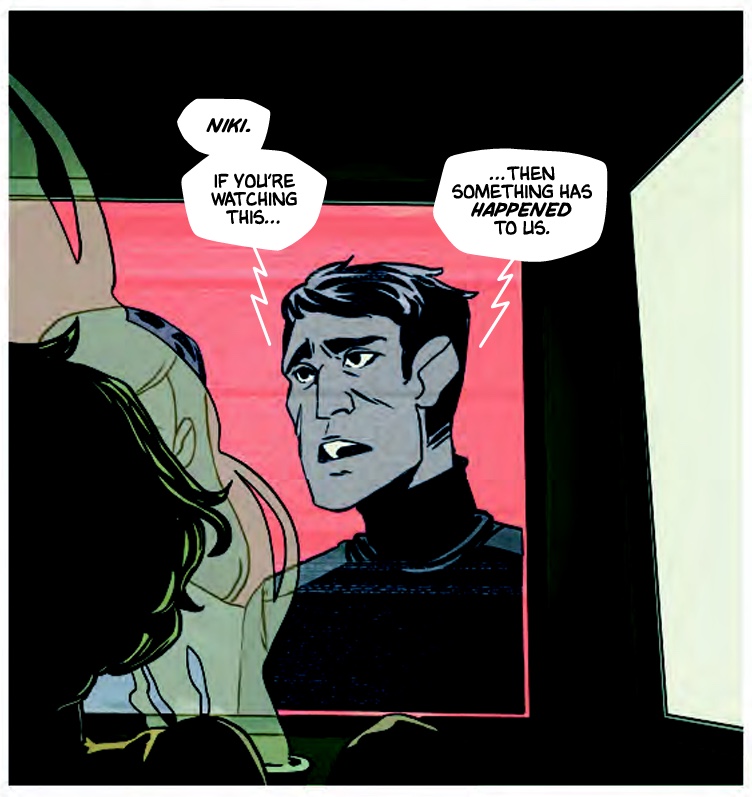 Along the way Niki meets a couple of unlikely allies: Walter
and Moira.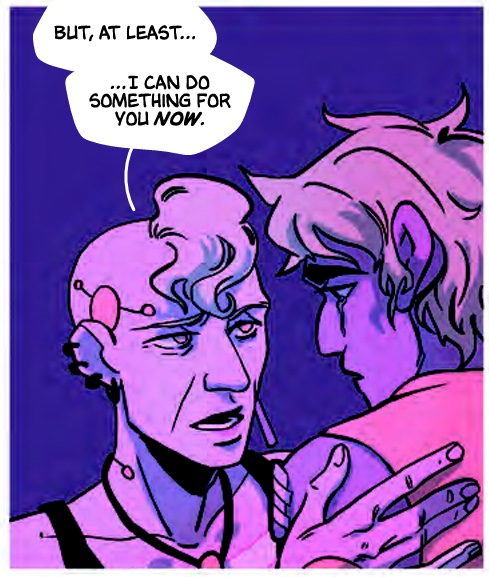 Niki is non-binary (them/they/their). I really liked that this was part of the story and loved that everyone used the correct pronouns, even the villains!
There are some fun action scenes and plenty of handy gadgets that I expect even Q would appreciate. My favourite invention was the Weaver suit, which is "a combination shapeshifting outfit and instant makeup kit." I would like to place my order for one of these please!
A lot of background information is included in this Volume. I found this useful but would expect less info dumps in future Volumes. The narrative touches on human trafficking and organ dealing. I enjoyed the story and loved Jen Hickman's illustrations, particularly their use of colour.
Thank you to NetGalley, AfterShock Comics and Diamond Book Distributors for the opportunity to read this graphic novel. I'm looking forward to reading the next Volume.
Once Upon a Blurb
Everyone knows that the two greatest thieves in the city are the Moth and the Whisper. Very few know that the Moth and the Whisper disappeared six months ago. And what nobody knows is that the new Moth and Whisper are actually one person pretending to be both of them. One supremely skilled but uncertain young genderfluid thief: Niki, the child of the Moth and the Whisper.
Niki has been trained by their parents in the arts of stealth and infiltration, but they're still just a teenager, and now they're alone, searching for their parents in a hostile cyberpunk dystopia. Corporations run the streets while crime lords like Ambrose Wolfe run the alleys-identity is a commodity and privacy is impossible. The truth about Niki's parents and their disappearance is out there, but can Niki survive long enough to find it?