Illustrations – Stephen Michael King
"Together we're goin' piratin'."
Ahoy, me hearties! It be Talk Like a Pirate Day and I be watchin' o'er Atticus and his crew from the crows nest of The Grandnan.
Ye see, when Van Tasticus lads and lassies reach their tenth birthday they get to plunder one piece o' treasure from Grandnan Van Tasticus' giant shed. They be needin' to choose their bounty wisely as that be the only loot they get.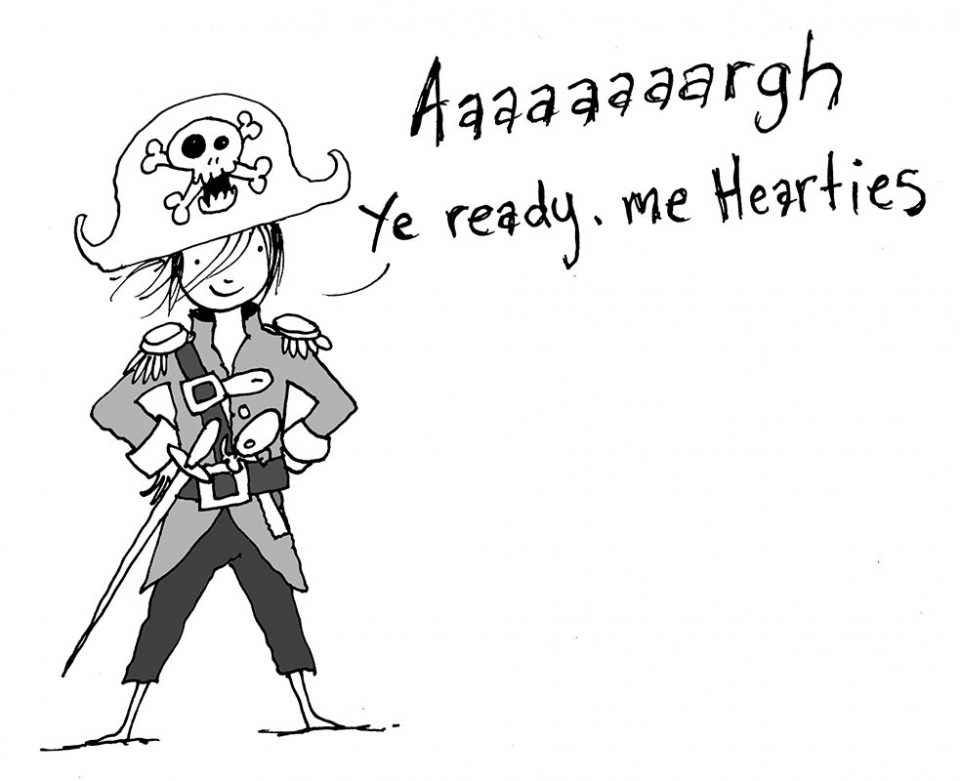 When it be Atticus' birthday his landlubbing days be o'er as he be choosin' a ship. Blimey!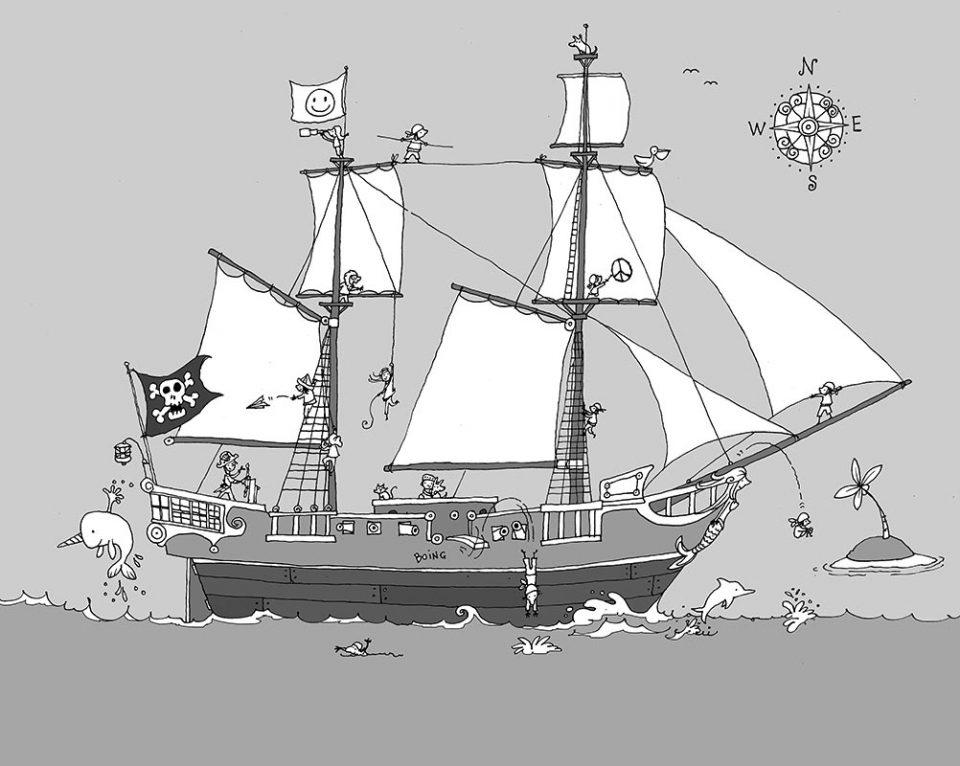 Atticus and his crew set sail, seekin' treasure and adventure. There be walkin' the plank, a stowaway and some surprises.
This be the first in a new series. There be smiles for ye scallywags and details in the pictures that ye ol' seadogs will appreciate, from well known paintings in Grandnan's shed to Muscles and Mullet channelin' their inner Rose and Jack on the bow of The Grandnan.
If ye be worryin' about what yet scallywag be readin', thar be a crew member that be sayin' "crap".
I plundered me a signed copy of this book. If ye be putting yer mark on a pirate book, this be how ye do it right! Aaarrr!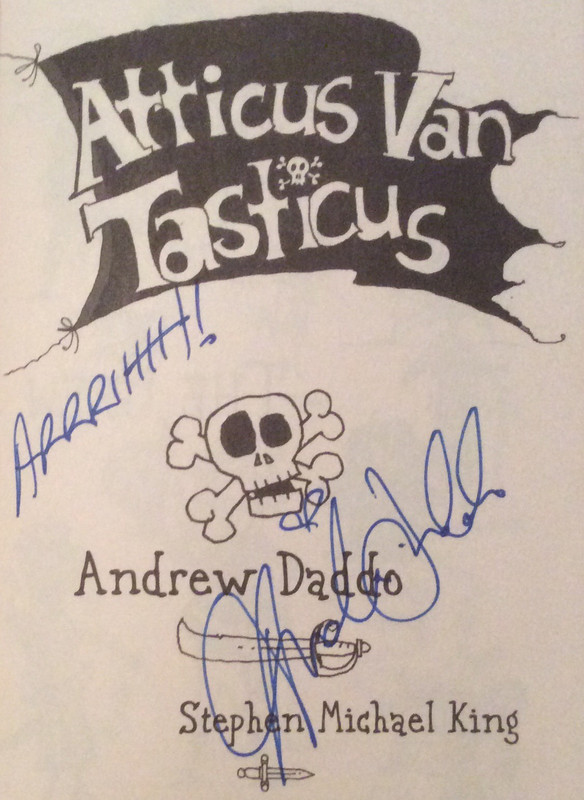 I be givin' this treasure four Jolly Rogers. 🏴‍☠️🏴‍☠️🏴‍☠️🏴‍☠️
Once Upon a Blurb
A ten-year-old pirate captain? Absurd? Not in the world of Atticus Van Tasticus, a fabulously funny new illustrated junior fiction series from the brilliant and whacky creative minds of Andrew Daddo and Stephen Michael King.
1750, when times were tough and teeth were rotten …
As part of an ancient family tradition, young Atticus Van Tasticus narrowly escapes a life down the coal mines – or worse, going to school – when he gets to choose the gift of a pirate ship from his Grandnan's treasure pile.
It's a choice that will change the course of history – well, OK, his story, at least. Atticus pulls together a rag-tag bunch misfits – AHEM – a tough, brilliant crew, and sets out to wreak havoc – I mean – live a piratin' life.
With little else to his name, Atticus has a taste for adventure, beauty and danger – where any minute might be your last, and your next minute could be your best ( … if only they could get off the dock).