Spoilers Ahead!
"It's official. The Apocalypse has come to Sugar Hill."
Alex, Eli and Angela work together in the forensics ward of Sugar Hill, which houses and treats the criminally insane. Angela is a social worker who is described by a friend as "Dr. Do Good by day and Little Miss Devil by night". Alex Drexler is a psychiatrist whose views on treatment are diametrically opposed to those of his boss and mentor, Dr Eli Alpert, Sugar Hill's Chief Medical Director. Eli's approach is humanistic, with a focus on treating patients with dignity and respect. Meanwhile, Alex is in the process of trialling an experimental drug to cure schizophrenia.
Why did the mind have the capacity to create delusions? To hallucinate? To perceive the unreal? And why, so often, did such altered states appear to the perceiver as the actual reality? A world more real than this one.
When the funding for his trials is withdrawn, Alex winds up continuing his experiment. His latest subject is Sugar Hill's newest patient, Crosby Nelson, the Apocalypse Killer. Because what could possibly go wrong when you use a mentally ill, traumatised serial killer as your guinea pig?!
More background information is provided about characters than I'm used to seeing in horror books. This took me out of the story initially although I could understand the relevance of this information later on. It's not only the patients whose pasts haunt them and it's not always obvious who should be a patient, especially when the workers' own demons are revealed.
Either she is insane, or I am. Or nobody is. Or we all are. Either way, who am I to say?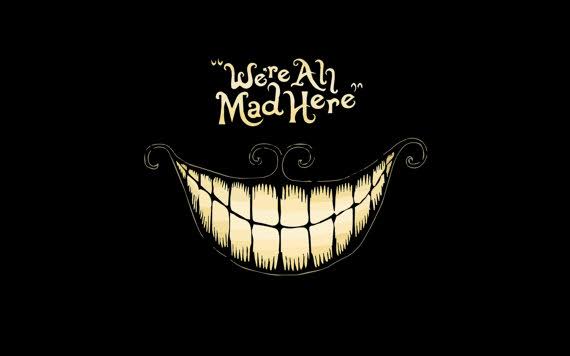 The only character I really liked was Eli. I think I would have liked Crosby as well but I didn't get much of a sense of who he was outside of his mental health and trauma histories. Fortunately it's not necessary to love horror book characters. I enjoyed hoping Alex would get a taste of his own medicine and I couldn't wait for a couple of other nasties to get their comeuppance.
At times it felt like a hallucinogen was wafting off the pages. I wasn't always especially clear about what was really going on during the more trippy parts.
He was now unsure which reality had been a dream and which one was real.
If I'd encountered this sense of unease, not being able to easily discern reality, in another book I'd probably tell you it was a reason I didn't like it. This book, though? It was like I was being given a glimpse into what life must be like all the time for some of the residents of Sugar Hill and it was scary to even contemplate living in their worlds.
While I've known a lot of people with various mental illnesses, my knowledge of schizophrenia and psychosis are limited to the DSM-5 and random articles and books I've read. Because of this I cannot comment on the accuracy of their depictions in this book but I didn't come across anything that stood out to me as 'there's something wrong with this picture' symptom wise.
Between the graphic violence (I almost DNF'ed this book when the dog died) and derogatory terms used for pretty much anyone you can think of, sometimes challenged but oftentimes not, this book isn't going to be for everyone. If having anything uncomfortably close to your eyes makes you squeamish you may have trouble with some scenes.
Content warnings include addiction, alcoholism, child abuse, domestic violence, graphic death of a dog, homophobia, incest, mental health, mention of death by suicide, racism and sexual assault.
Thank you so much to NetGalley and Flame Tree Press for the opportunity to read this book.
Once Upon a Blurb
Some doctors are sicker than their patients. When a troubled psychiatrist loses funding to perform clinical trials on an experimental cure for schizophrenia, he begins testing it on his asylum's criminally insane, triggering a series of side effects that opens the mind of his hospital's most dangerous patient, setting his inner demons free.