Parents of picky eaters will definitely empathise with Little Donkey's mother. All Little Donkey wants to eat is grass.
It's green and yummy and they don't understand the need to eat anything else.
Their mother tries and tries to get them to try a new food but they don't want to hear it … until they go too far and turn green!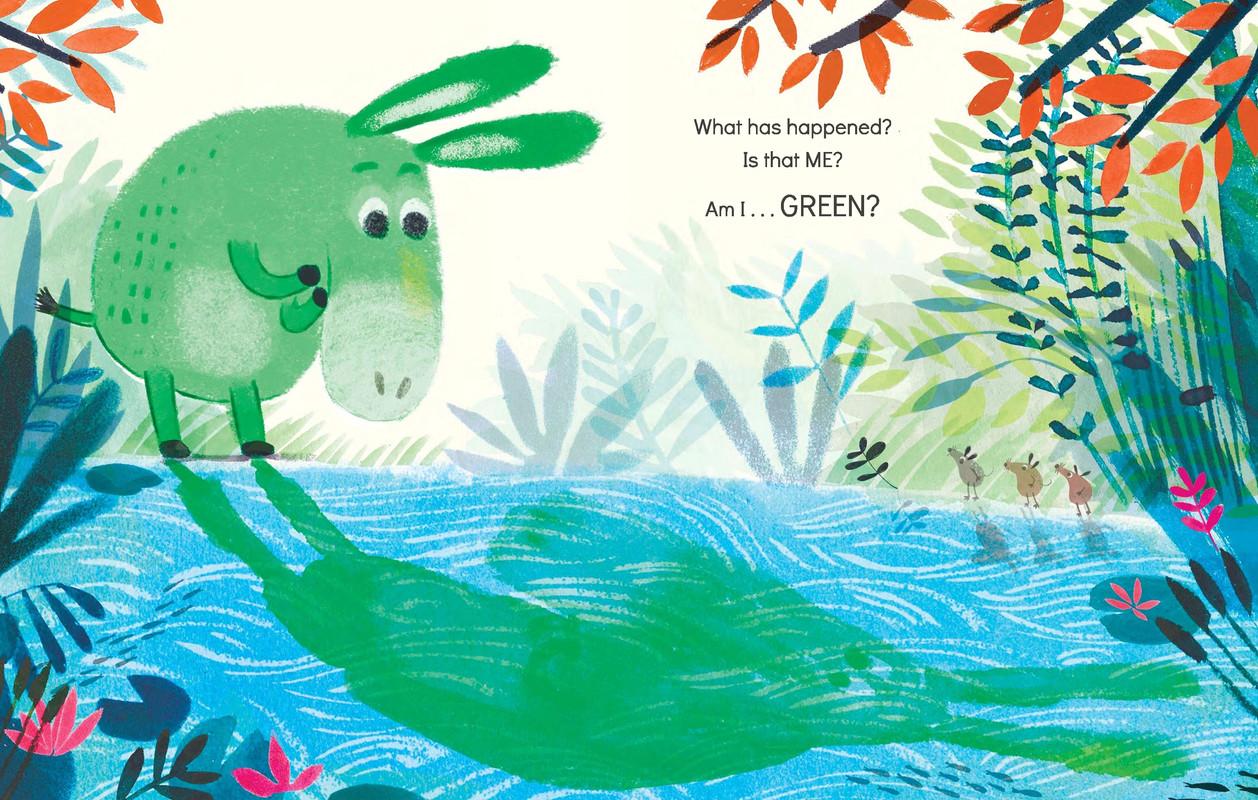 Finally their mother succeeds in getting them to attempt some other foods and Little Donkey discovers a new favourite.
This was a really cute book and I loved the ending. This story reminds me of someone I knew as a kid who ate so much of a specific food for so long that their skin finally betrayed them, tinted with the colour of the food.
Thank you so much to NetGalley and Candlewick Press for the opportunity to read this book.
Once Upon a Blurb
Little Donkey doesn't want to eat anything but yummy grass. Oh, dear – he has turned green! Is it time to try some other foods?
Little Donkey loves eating grass. Grass is so juicy, zingy, sweet, and tangy! Mom asks him to please have a tiny taste of something else – oranges, watermelon, broccoli? – but a life of eating grass is just fine with Little Donkey. Until one day he spies his reflection in the watering hole and sees that he has turned green. Mum resumes her persuasion with new urgency. Apples and grapes? Yuck! No thank you! But carrots – carrots are crunchy, crispy, and delicious! Little Donkey is delighted with his new carrot-only diet and happy to transform from his all-green self to – oops! Pictures full of color and movement bring to life a charming story that will resonate with choosy eaters.