Do you believe in ghosts?
Mia is visiting her aunt in Brooklyn over the summer and plans on hanging out with her friend, Tamara, as they save up for their planned road trip.
Meeting Rav was not on the agenda, nor was spending time with him and his colleagues from the Parapsychology Research Institute as they investigate a potential haunting.
Mia is already haunted by the death of her best friend, Holly, and is certainly not wanting to cross paths with any other ghosts.
It is clear the author has spent a significant amount of time researching the methods investigators use to hunt ghosts, as well as the various arguments for and against the existence of ghosts, prior to writing this book.
While I was really looking forward to this read, there ended up being a mismatch between my expectations and reality, and this coloured the way I experienced this book.
After learning about Rav, a student of parapsychology, in the blurb, I spent a lot of time waiting for some creepy, needing to look over my shoulder content. Instead I found the narrative to be more of an exploration of grief. Not necessarily a bad thing, but certainly not what I'd been hoping for.
When I read about a Ghostbusters belt buckle and found a quote from my all time favourite movie, I began my search for Ghostbusters Easter eggs, but never found them. I was initially interested in the discussions exploring why people do or don't believe in the existence of ghosts but they felt more like info dumps and when the discussions devolved into arguments I lost interest.
I didn't connect with any of the characters and expected to feel their grief but never did. The information provided about the summer job felt important at the time it was given but seemed more and more irrelevant as the story progressed.
I absolutely loved learning of the existence of the Here Lie the Secrets of the Visitors of Green-Wood Cemetery art installation, where visitors write their secrets on paper and place them into the grave.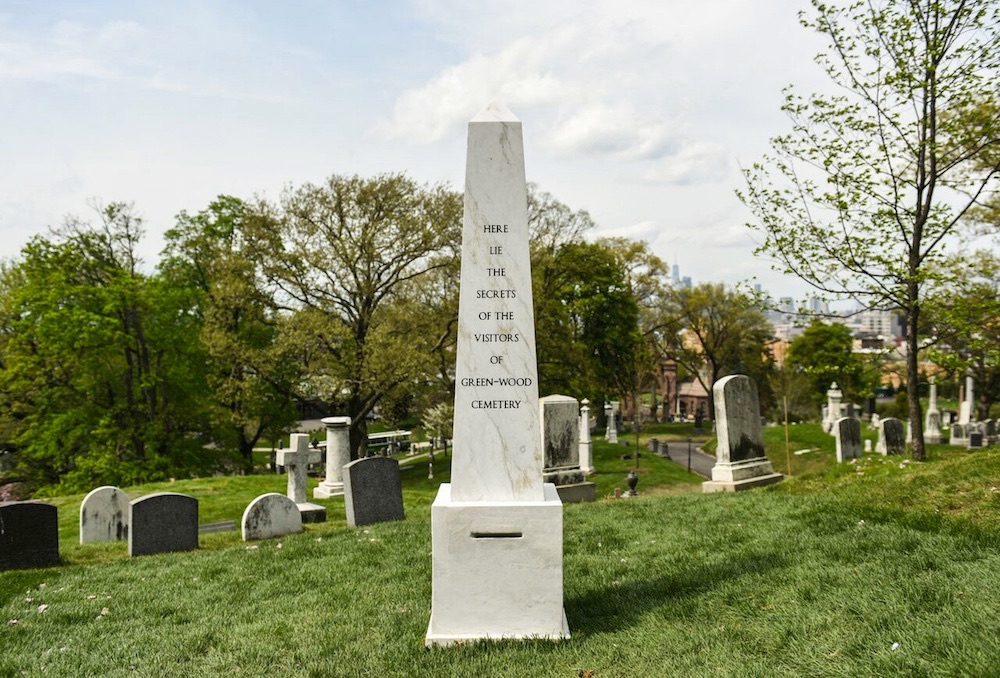 While this story ultimately wasn't for me, I would encourage you to check out some of the 4 and 5 star reviews before deciding whether or not this is the book for you.
Content warnings include mention of bullying, domestic violence and mental illness.
Thank you so much to NetGalley and Stripes Publishing, an imprint of Little Tiger Group, for the opportunity to read this book.
Once Upon a Blurb
Mia's best friend Holly died when they were thirteen. But years later, Holly still hasn't left her.
Spending the summer in New York, Mia is hoping to escape the visions of Holly that haunt her life at home. There she meets Rav, a parapsychology student, who convinces her to take part in a study into why some people see ghosts. Soon she is caught up in the investigation of Halcyon House, which is reputed to be haunted by a poltergeist. As Mia confronts her fears, what she learns about the house and herself will change her life forever.