Remember those Scholastic catalogues you used to drool over as a kid? This book is sort of like those, if they went over to the dark side. Retro style book covers are given a makeover by artist Steven Rhodes.
Although you can easily imagine the contents of the stories these covers depict, blurbs accompany a few of them. You'll also find some activities scattered through the book, including a join the dot abomination and find a word (words I found include necromancy, grave and hex).
Make sure you pay attention to the names of the authors. You'll find such gems as Lou Siffer, who wrote Pumpkin's Revenge.
After centuries of being plucked, carved, and left to rot, the Pumpkin Demon has awoken, and this Halloween it will have its revenge!

A spine-tingling tale of vegetable justice!
This was a fun but very quick read. My favourite covers were Worship Coffee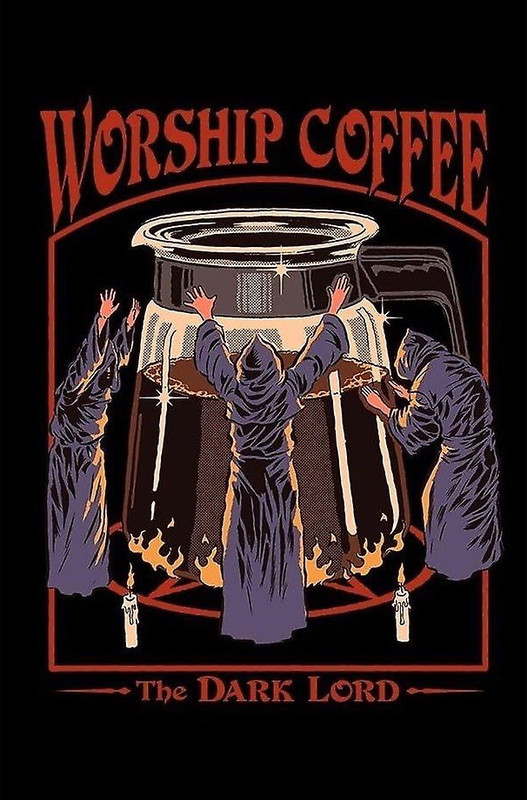 and Timmy has a Visitor.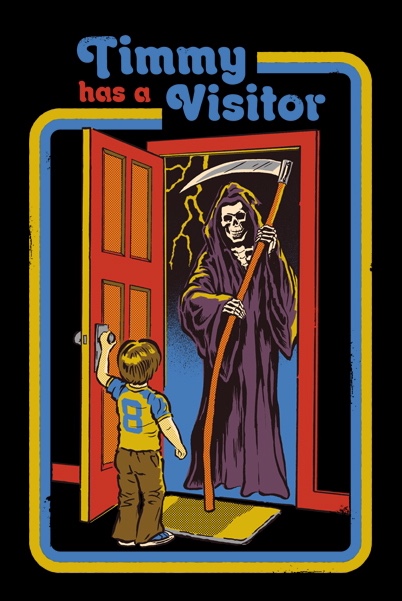 Thank you so much to NetGalley and Chronicle Books for the opportunity to read this book.
N.B. The quote is taken from the ARC, which may be subject to change.
Once Upon a Blurb
Need an informative early reader on the subject of necromancy? How about a colourfully-illustrated guide to summoning demons? Whether you are a budding exorcist, or seeking reliable instruction for your first human sacrifice, My Little Occult Book Club is the go-to book for you!
For anyone who loves their childhood nostalgia taken with a dark twist, My Little Occult Book Club is a laugh-out-loud collection of artist Steven Rhodes' most popular parody book covers. Framed as a sendup of vintage subscription book catalogs (such as Scholastic book fair or Book-of-the-Month), this book features faux titles such as Necromancy for Beginners, Sell Your Soul! (Economics for Children), Let's Call the Exorcist, and Let's Summon Demons, all illustrated in the style of retro '70s and '80s children's books. With short book descriptions every few pages, funny puzzles and activities, fake mail order offers for free gifts ("Cursed Videocassette!"), and even a free, fold-out poster included in the book, My Little Occult Book Club is the perfect gift for little devils of all ages.