Illustrations – Anton Emdin
It's time for the Duck Creek Science Fair. Kenny has been working so hard at not eating his invention that he ate Nelson's instead. It's lucky that Grandma is the world's best inventor and it's not like she specifically said not to take her brand new invention to school without her permission.
The Glove of Life has the ability to give life to toys, although like all of Grandma's inventions there are still a few kinks that need to be figured out. Naturally the evil Dr Kane finds a way to use this invention for evil.
It's up to Ninja Kid and H-Dude to save the day. It's a good thing too because it was their actions that allowed Dr Kane to get his hands on this invention-turned-weapon in the first place.
I had a couple of favourite things in this book: Kenny's stuffed sloth, Speedy, was my favourite newly alive toy and Billy Bob's ice cream maker was my favourite invention.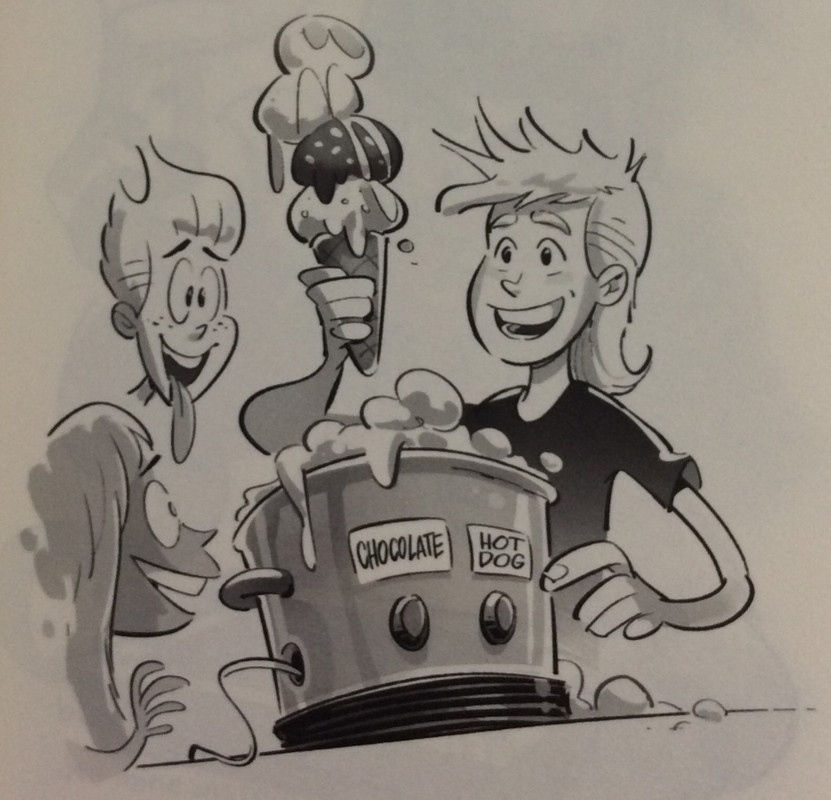 There were some cameos from other Anh Do series in this book. Usually I like this sort of thing when it's subtle, e.g., a character pictured reading another book the author has written. There was nothing subtle about the cameos in this book, though. They felt more like advertisements to me and I wasn't a fan.
Besides my personal distaste, they also raised questions for me of whether the kids reading this book would even understand the references. The series whose characters found their way onto these pages seem to be targeted at an older audience than the Ninja Kid series so, while it could be used as an introduction to those characters, I expect many Ninja Kid readers wouldn't have read any of the Wolf Girl, Rise of the Mythix or E-Boy series yet.
Once Upon a Blurb
Grandma has invented the COOLEST thing ever – a GLOVE that can bring toys to life! But when the glove is stolen, Nelson and Kenny have to find a way to get it back … before a CRAZY TOY ARMY takes over the WHOLE TOWN!