Illustrations – Jules Faber
Spoilers Ahead! (in purple)
There's a new student in Weir's class, Sue, who may give him some competition as the funniest kid. There's also another competition that the entire class are preparing for: a cooking competition.
Competing in teams of two, the winners will represent their class at the District Finals. The ultimate winner gets to go to Queen Bubblegum's Lolly Factory.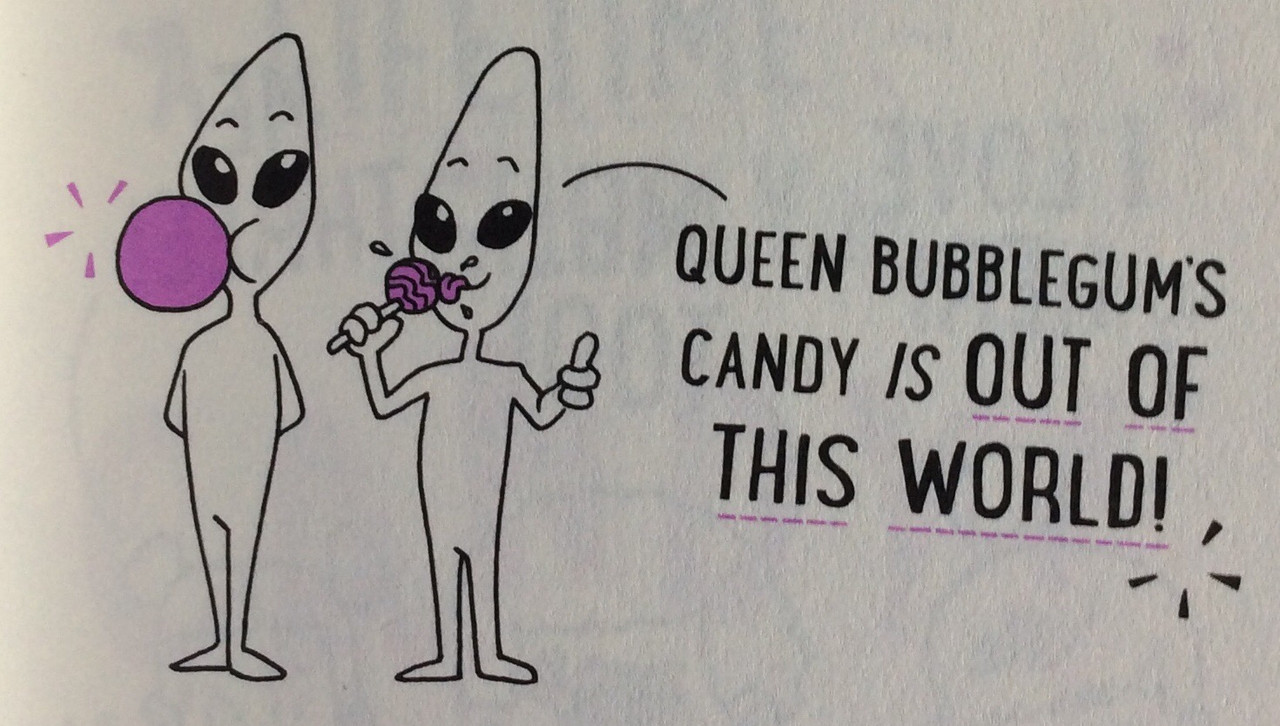 I couldn't help but think of Willy Wonka when I met Queen Bubblegum. Both sugar barons have similar ideas for making candy even sweeter by designing rooms in their factories that would delight children and adults alike.
Mr Wonka has his chocolate river; Queen Bubblegum has her chocolate slide. Mr Wonka has his not quite ready chewing gum meals; Queen Bubblegum's bubblegum also seems to taste great but doesn't appear to turn anyone violet.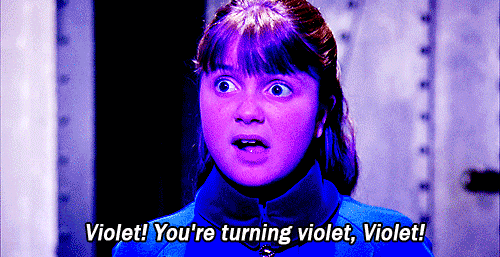 Even the ultimate prize was eerily similar. Oh, who am I kidding?! It was exactly the same!
I was pretty convinced that Queen Bubblegum reminded me of Lady Gaga until I came across another illustration that made me wonder if she was also channelling someone else.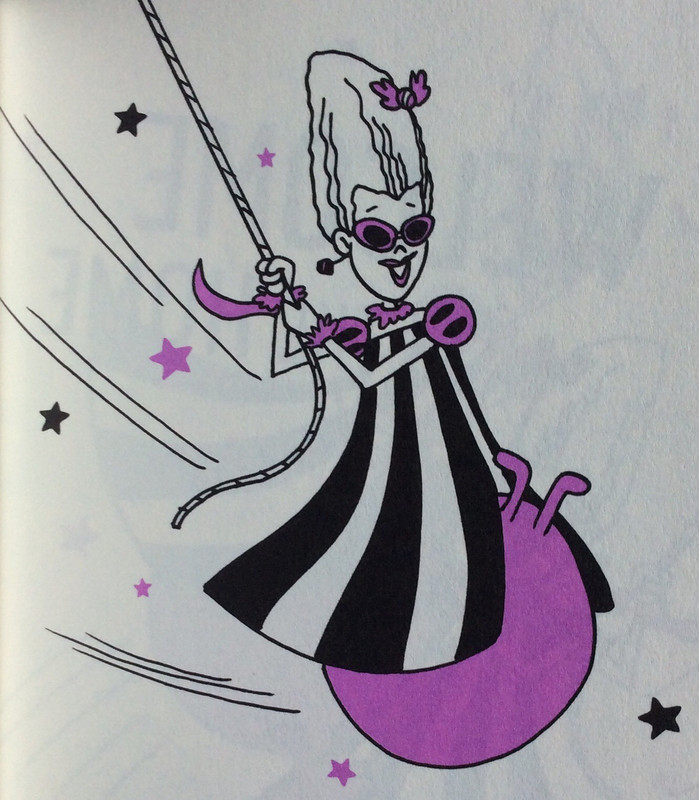 Change that bouncy ball with handles* into a wrecking ball and that rope into chain and you've almost got yourself a Miley Cyrus music video.
You know how you're supposed to be less likely to buy a whole bunch of junk food when you go grocery shopping if you're not hungry when you enter the store? I'm going to borrow that advice and adapt it only slightly: You may not want to read this book on an empty stomach or imagining so many sugary goodies may well have you searching your cupboards for some goodies of your own to quell your cravings.
Like all WeirDo books, there were plenty of Dad jokes and puns to be found and Jules Faber continues to bring them to life. This series might be written with kids who are 7 to 10 years old in mind but I'm going to continue to order them as soon as my library purchases them. I might roll my eyes at some of the jokes but I always do it with a smile. I wish this series had been around when I was a kid.
*If Wikipedia is to be believed, a bouncy ball with handles is called so many things, including [take a deep breath …] space hopper, moon hopper, skippyball, kangaroo ball, bouncer, hippity hop, hoppity hop, sit and bounce, and hop ball. Don't say I don't teach you really useful useless things.
Once Upon a Blurb
The Cook-Off is on! 
Weir and his friends have their eyes on the prize – a trip to Queen Bubblegum's LOLLY FACTORY! Will the battle be a piece of cake?! 
It won't be easy … but it will be funny!