Illustrations – Aviel Basil
I've loved libraries for as long as I can remember. They provide access to books that you're allowed to take home with you for free (!), whose pages allow you to explore infinite worlds, learn and escape from reality for a while. Any building whose primary purpose is to help facilitate reading is already a magical place, so what could possibly make it better? If a child had the opportunity to build the library of their dreams.
One young reader shows us how they would go about creating the "most MIRACULOUS library ever!" From the location to the types of books that would fill the shelves and the inclusion of pretty much everything you'd need so you'll never have to leave, including a sundae bar and trampolines, this book encourages you to let your imagination go wild.
I loved the dragons and pie-baking snail but my favourite illustrations included the roller-skating sloth, who seemed to be having the time of their life.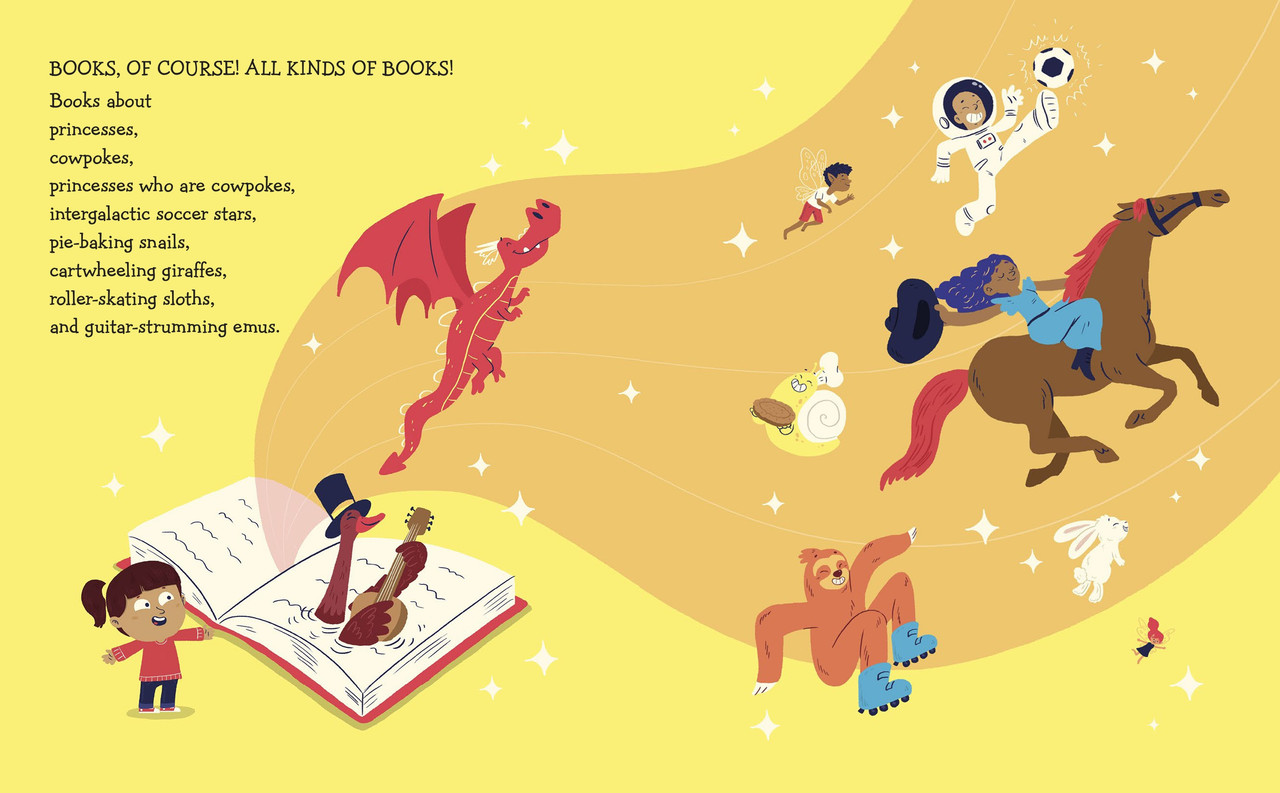 Thank you so much to NetGalley and Capstone Editions, an imprint of Capstone, for the opportunity to read this book.
Once Upon a Blurb
There is no better place in the world than a library. Especially a library that kids create! A million stories high? Sure. Bathtubs? Absolutely. A full-service sundae bar? Of course. Everything is possible in this library – just like in books!