"Sit down," Lennie says quietly. "You'll want to hear this."
Detective Wilson is already having a bad day when he begins his interview with murder suspect, Lennie. Lennie doesn't deny being the killer but his explanation sounds like something out of Invasion of the Body Snatchers.
"It's the perfect disguise. We're the perfect disguise."
This short story was so predictable but I still enjoyed it. The cover image definitely should have been red.
It's a Humble Bundle exclusive, with all of the proceeds supporting American Civil Liberties Union (ACLU), so you're reading for a good cause.
I haven't seen Invasion of the Body Snatchers since I was a kid. It might be time to revisit it, if only to count the amount of times people make this face.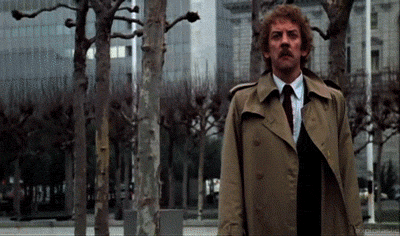 Content warnings include death by suicide.
Once Upon a Blurb
In this unsettling short story, a cop interrogates a deranged plumber who just murdered his wife, only to discover something far more insidious.
We've teamed up with legendary author Stephen King for a once in a lifetime opportunity. Presenting, Red Screen, a never before published work, exclusively available through Humble Bundle. Pay what you want, and support the ACLU.