Maps – Martin Brown
I love books that explore abandoned places. There's something hauntingly beautiful about seeing nature reclaiming these areas. I always feel a tinge of sadness as well, being witness to once majestic places falling into disrepair.
This book's abandoned places are divided into five sections: vacant properties, unsettled situations, dilapidated destinations, journeys ended and obsolete institutions. The locations, covering most continents (a notable exception is Australia), are varied. They include an orphanage, a nuclear power plant, a lighthouse, palaces, hotels, castles, a theme park, a train graveyard and a submarine base.
The history of the locations are accompanied by maps and photographs. Because I love abandoned places so much, I wanted more photos, particularly those that showed the interiors.
I knew about a number of these places already but some were new to me. The one I'm most likely to remember years from now is Akampene Island, Uganda. Women in traditional Bakiga society who became pregnant out of wedlock were exiled there as punishment. The island only had "two trees that bore no edible fruit and offered nothing in the way of shelter". Most girls had not been taught to swim and to be marooned there meant almost certain death, unless they somehow managed to escape or were rescued.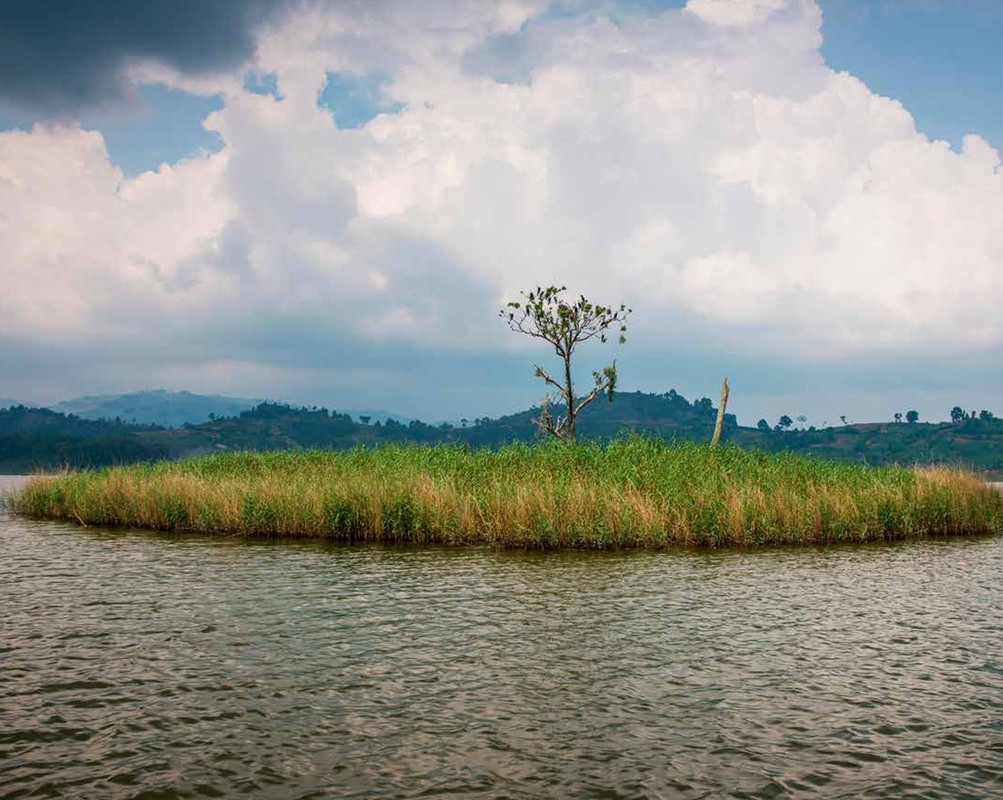 My favourite photos were of Camelot Theme Park's Knightmare rollercoaster in Chorley, Lancashire,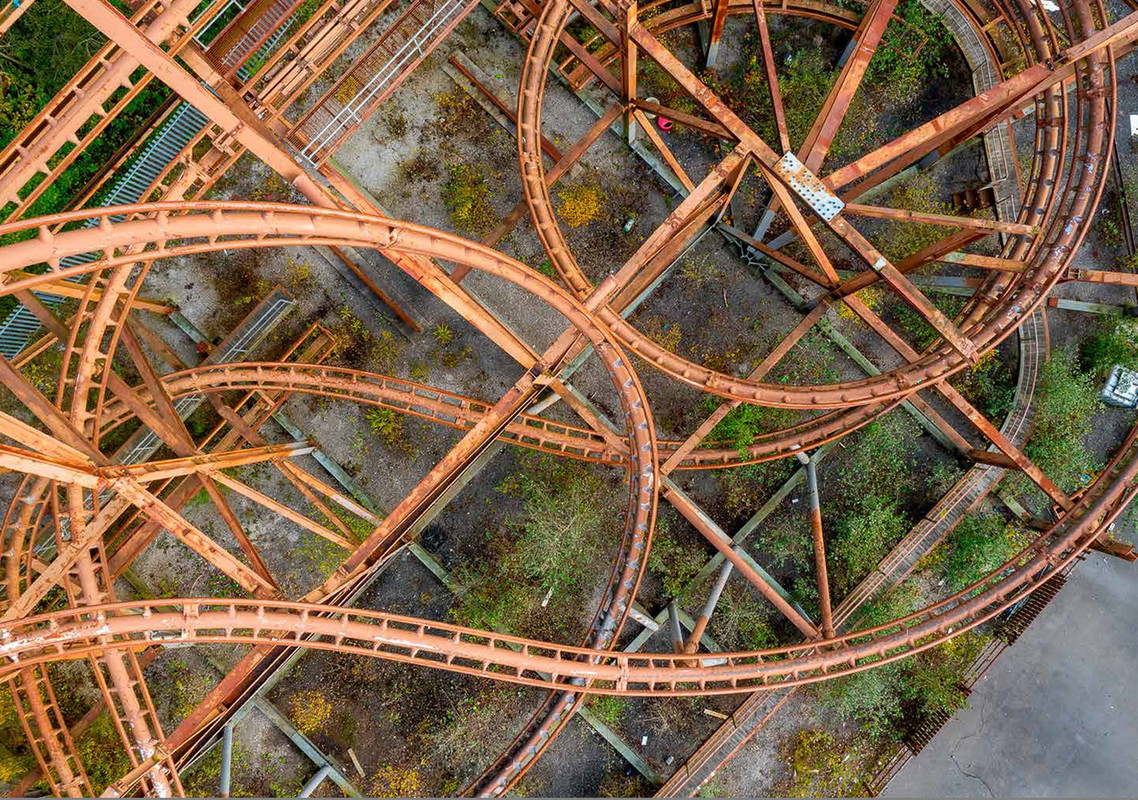 the City Hall Subway Station in New York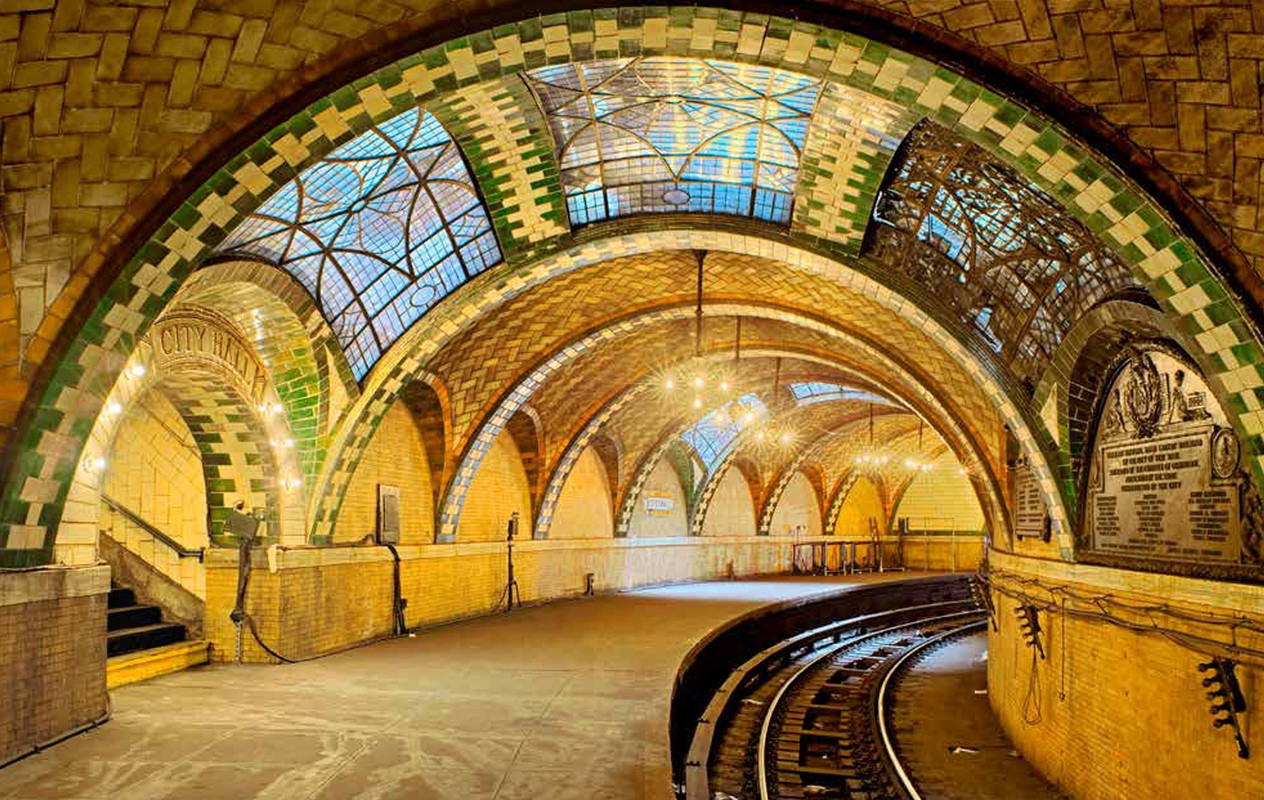 and the Gary City Methodist Church in Indiana.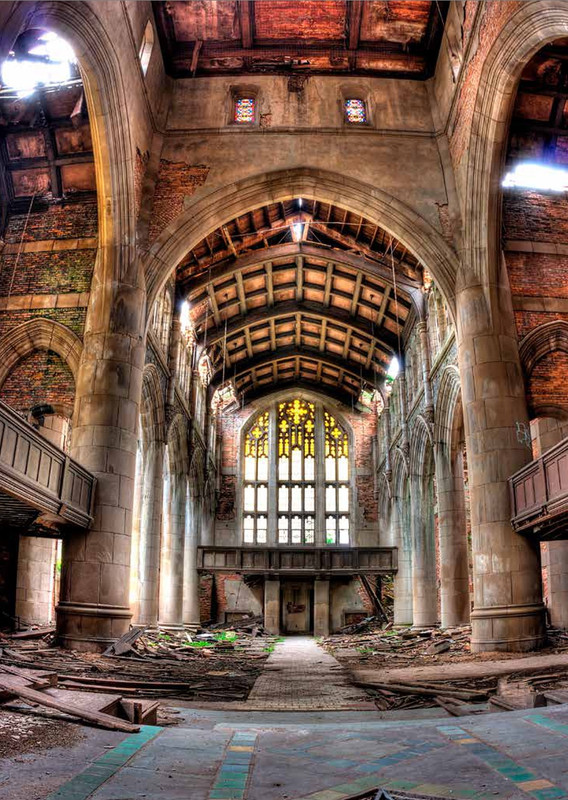 Here then is a compendium of the misplaced and the neglected. Ruins, ancient and modern, beautiful, ugly and appalling, and in varying states of appreciation and restoration, or lack thereof. The ungotten and the forgotten no one remembers. Abandonment is not a cause to give up all hope but the opposite, if anything, encouraging us all to think longer and harder about the world to come and what might be worth salvaging from the wreckage.
Thank you so much to NetGalley and White Lion Publishing, an imprint of Quarto Publishing Group, for the opportunity to read this book.
Once Upon a Blurb
Explore the places that time forgot. Abandoned, mysterious, sleeping monuments around the world have been relegated to the margins of history, pushed off the map and out of sight.
From ancient ruins and crumbling castles to more recent relics – an art deco New York subway station, a Soviet ghost town in the Arctic Circle, a flooded Thai mall teeming with aquatic life – Travis Elborough takes you on a journey into these strange, overlooked and disappearing worlds and immortalises their fates.
Original maps and stunning colour photography accompany Travis Elborough's moving historic and geographic accounts of each site. The featured locations are a stark reminder of what was, and the accounts in this investigative book help to bring their stories back to life, telling us what happened, when and why, and to whom.
The book features 40 sites, including:
Santa Claus, Arizona, USA: A festive tourist resort turned ghost town deep in the desert where once you could meet Santa Claus any day of the year;
Crystal Palace Subway, London, UK: One of the city's best-kept secrets is an underground, cathedral-like relic from where many Victorian commuters bustled through;
Montserrat, West Indies: The small Caribbean island with a population of 5,000 that was evacuated when its volcano erupted in 1995. The volcano is still active and nearly half the island remains a designated exclusion zone;
Balaklava Submarine Base, Crimea: The former top-secret Soviet submarine base that was kept off all official maps and known as Object 825 GTS;
Volterra Psychiatric Hospital, Tuscany, Italy: Once dubbed 'the place of no return', this long-closed lunatic asylum once housed 6,000 patients who were never allowed to leave.