Illustrations – Amélie Jackowski
Badger, who has previously been in a very bad mood, is bored today. It's the kind of bored that feels like it will never end.
"I'm more bored than I've ever been before – ever."
He tries doing what he usually enjoys the most but it doesn't help. One by one, Badger's friends drop by. They're bored too. After trying out all of their usual favourite activities, the friends are at a loss. Nothing is working.
Then Mouse arrives, sparking their imagination. It turns out today isn't so boring after all.
I loved that the friends worked together, finding a fun activity where everyone could be involved. It definitely didn't hurt that their adventure was pirate related.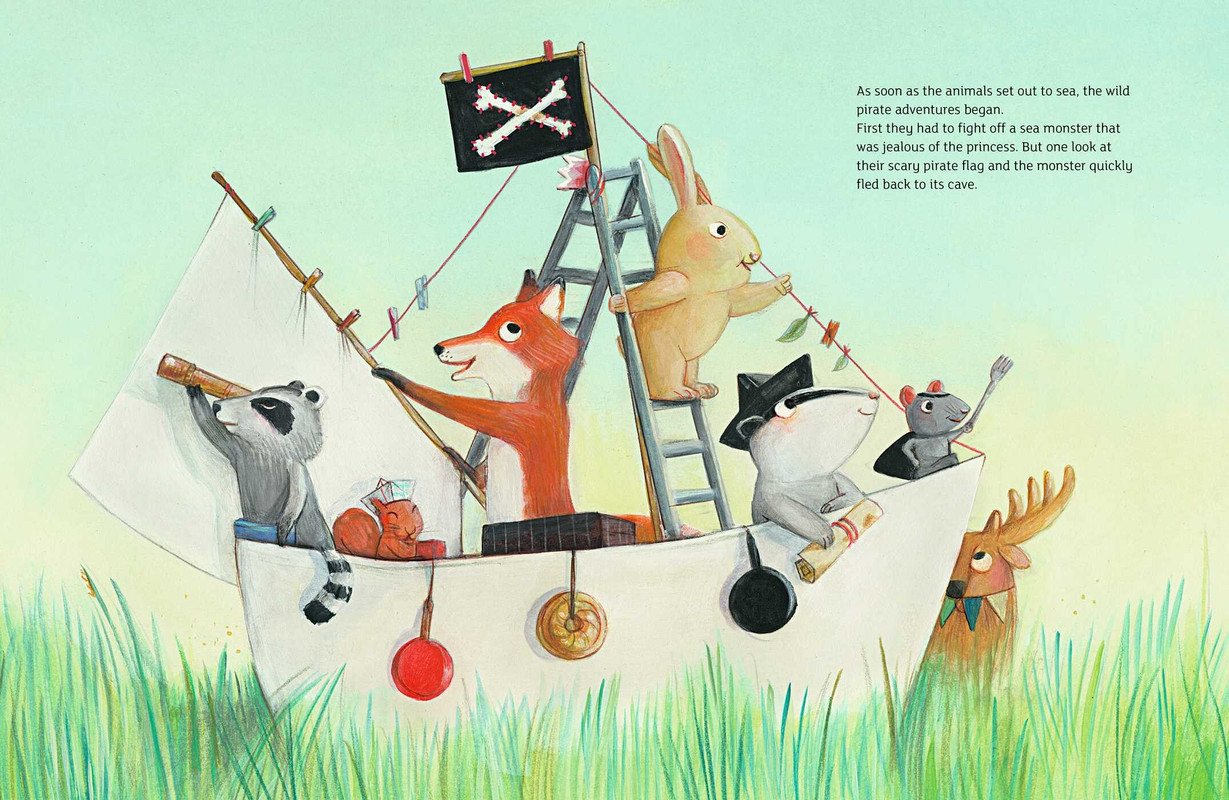 I enjoyed the illustrations but the layout could have been improved by making the text larger.
Thank you so much to NetGalley and NorthSouth Books for the opportunity to read this picture book.
Once Upon a Blurb
Fun is just a fresh perspective away in this entertaining book about boredom.  
What a boring day! Badger doesn't feel like doing anything. Unfortunately, Fox, Squirrel, Blackbird, and Rabbit feel the same way. One after the other, they appear at Badger's door. Even together they don't know what to do. But when Mouse comes over wearing an eye patch, she gets the ball rolling – or rather a pirate ship in motion – and the treasure hunt begins! Badger and his friends are finally on an adventure. 
Grumpy Badger is back in Moritz Petz's humorous story – that could take place in any children's room – reminding us that boredom often gives rise to the best ideas. Amélie Jackowski's illustrations keep the laughs coming with her unique and humorous details.