Translator – Mike Kennedy
It's spring and all Mr Warthog wants to do is pick a bunch of flowers for his son's mother. This isn't as easy as it sounds because baby warthog has allergies but Mr Warthog is determined.
In between all of the sneezing, the wonders of spring are also evident. There are surprise butterflies. The kids in the neighbourhood are playing in the sunshine. The flowers are beautiful.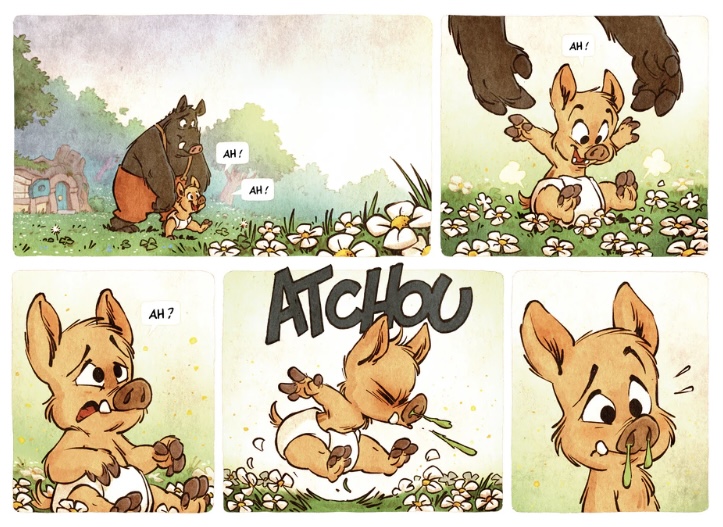 But then I learned why it was so important for Mr Warthog to pick the flowers and, I'll be honest, a part of me broke at that point. After having seen other characters in the series frustrated and cranky, I'd expected some emotional component to this story but I didn't expect to feel so sad reading a book about spring.
Despite the sadness, and maybe even partially because of it, I was able to appreciate the efforts of a father doing his best to comfort and take care of his son.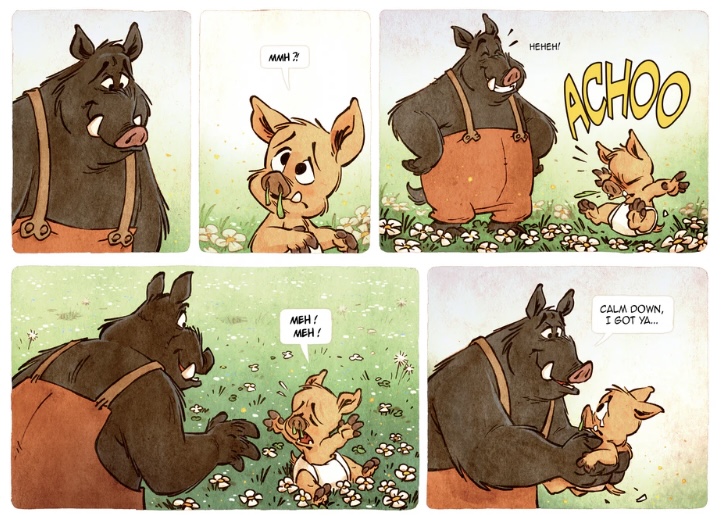 Like the rest of the series, the text is minimal in this book. The majority of the story, especially the emotion, is told through the images.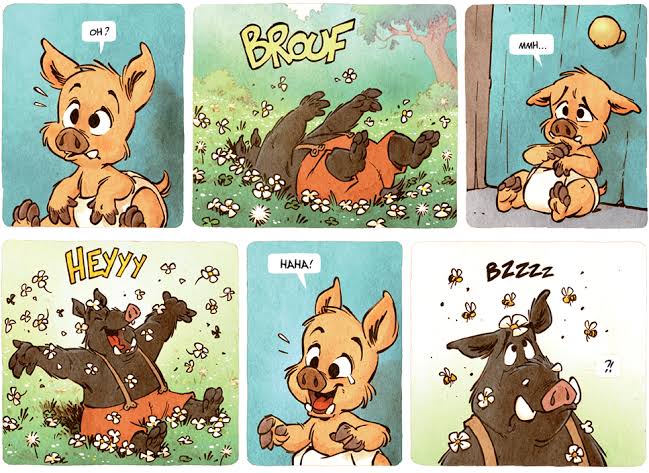 Being spring, there are plenty of yellows and greens. When the weather and mood change, there's a darker palette.
Having now made my way through all of the seasons, I'm having trouble picking a favourite. However, I expect this is the story that's going to stay with me the longest.
Bonus fun fact: Baby warthogs are called piglets.
Thank you so much to NetGalley, Magnetic Press and Diamond Book Distributors for the opportunity to read this picture book.
Once Upon a Blurb
Winter has thawed and Spring has sprung! The forest is turning green again and no one is more excited to experience it than Mr Warthog and his brand new baby boy who gets to experience the great big outdoors for the very first time!