Planchette and her familiar, a rabbit called Winston, have just moved to a new town, one where she's not the only witch. She hopes to meet new witchy friends.
It isn't long before she realises why her new home was such a bargain; it turns out it's haunted.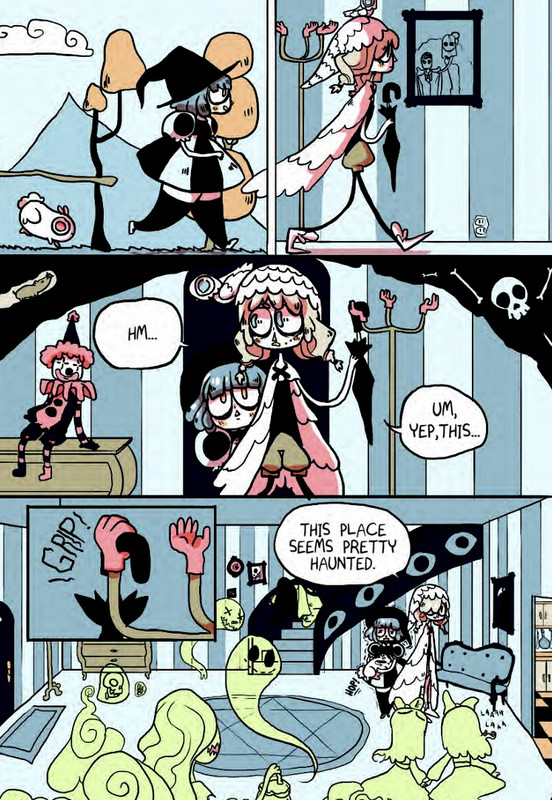 Really haunted.
In her quest to exorcise her home, Planchette meets some new friends: Pinyon and Ari the pigeon, Babs and Marlow the cat, and Sun and Petra the lizard.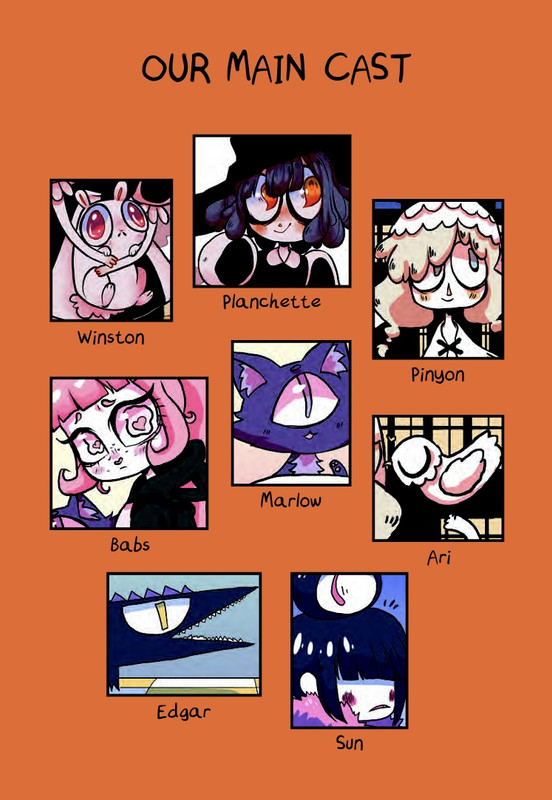 The witches all have their own insecurities and backstories. Planchette can only do magic related to food. Pinyon has only just found her magic. Babs is an introverted siren. Sun is cursed.
They may not have all known each other for very long but they're already demonstrating that their friendship is going to be supportive and caring, with each witch using their strengths to help the others.
I enjoyed meeting some of the ghosts haunting Planchette's new home. I particularly liked how the witches are helping the ghosts move on, although I hope some stay. What's a haunted house without the haunts?!
I didn't realise this was Volume 1 until the story stopped quite abruptly. This series has a lot of potential. I'll definitely be reading Volume 2.
I would very much like the instructions for pizza potion.
Thank you so much to NetGalley and Andrews McMeel Publishing for the opportunity to read this graphic novel.
Once Upon a Blurb
Based on the wildly popular webcomic from Tapas, Unfamiliar is an endearing and whimsical story full of magical mayhem, offbeat outsiders, and the power of friendships and found family. 
Young kitchen witch Planchette gets an incredible deal on a new house in a magical town. Turns out, there's a reason: it's haunted! After unsuccessfully attempting to get these unwanted ghosts to leave, she realises the only thing to do is to help them with their problems. Along the way, she befriends a shy siren who hates being popular, a girl battling a curse, and a magically-challenged witch from a powerful coven.