Baking as therapy is right up my alley. So is dessert. This cookbook covers all of the best sweet treats, including cookies, cakes, pastries and candies.
SWEET REVENGE is about taking all your bittersweet memories, mixing in a little flour and sugar, and creating something delicious AF out of them.
The target audience is just slightly younger than I am but the instructions are so much more down to earth than your usual cookbook.
Dump in egg, heavy cream, and vanilla extract.
Totally relatable. I may not be the best cook but even I'm competent enough to dump stuff in a bowl. Instructions like these make me want to attempt every recipe.
It's difficult to pick favourites when you haven't completed taste tests yet so instead I'm choosing the recipe I most want to try from each section:
🧁 Kiss My Molasses – molasses gingersnaps with lemon curd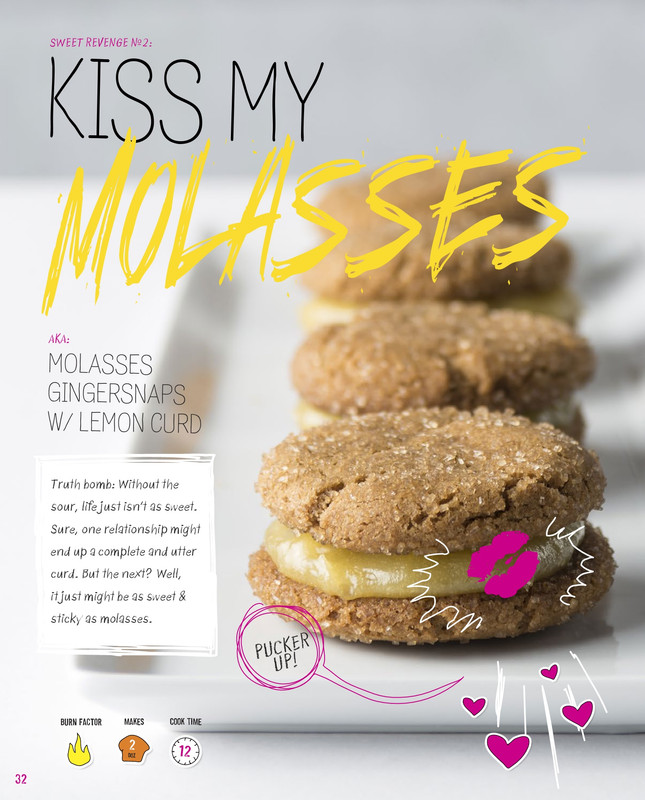 🧁 Stop Texting Me, You Crepe – Oreo crepe cake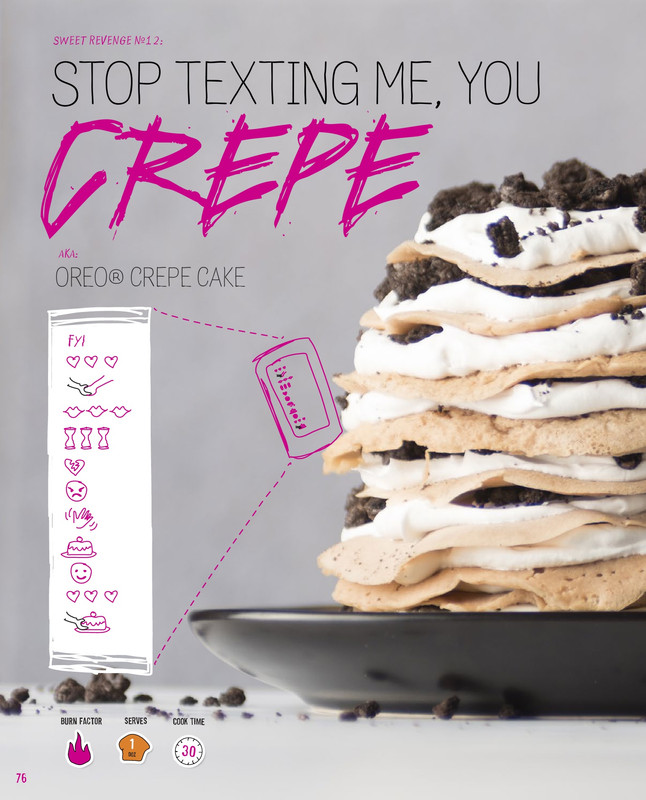 🧁 I'm Not Your Honeybuns – cinnamon rolls with honey glaze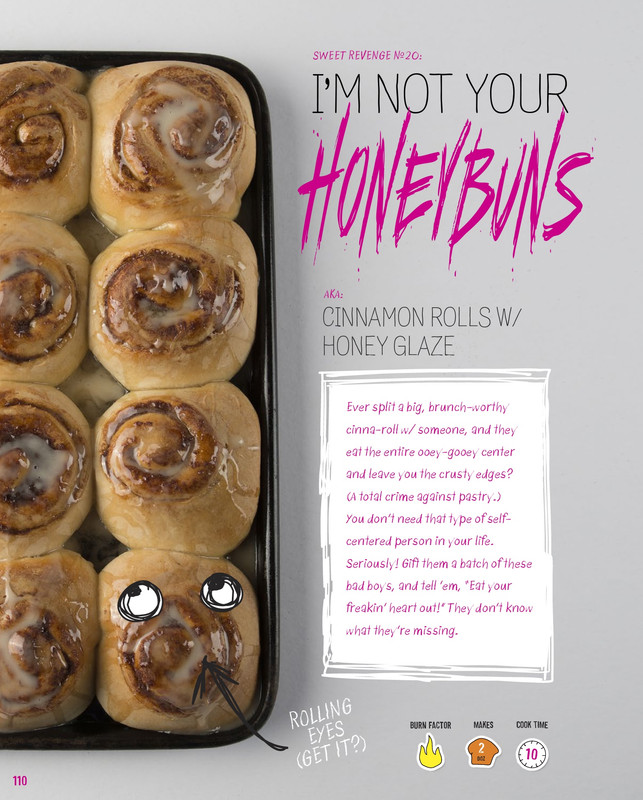 🧁 I Hate You a Latte – latte Toblerone semifreddo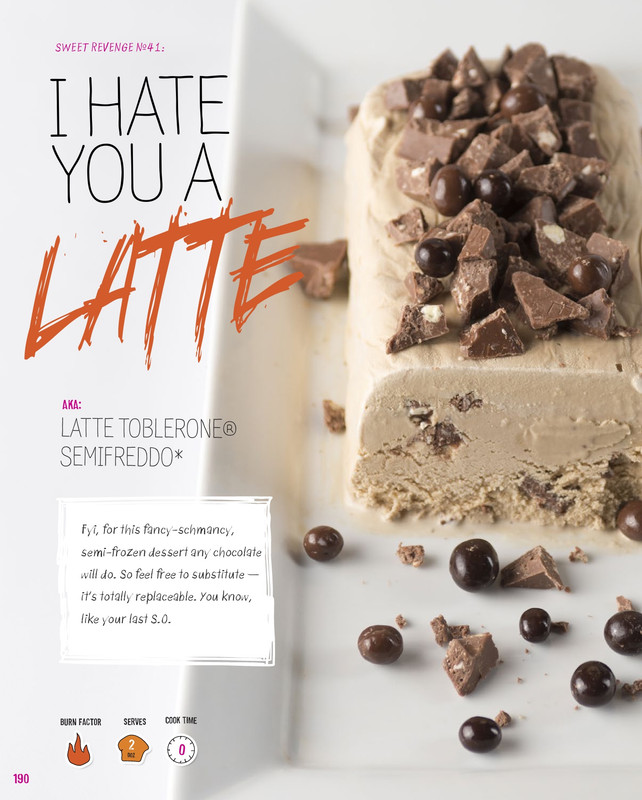 Now I need to go eat a salad.
Thank you so much to NetGalley and Switch Press, an imprint of Capstone, for the opportunity to read this book.
Once Upon a Blurb
50+ killer cakes, cookies, and candies for your exes and enemies. Dumped by your beefcake boyfriend? BFF steal your one-and-only? Lab partner a more-than-periodic no-show? Don't take these battles online. (Seriously, don't do that, okay?). Get out your heaviest rolling pins, sharpest cleavers, and most blistering torches, and kill your enemies and exes… with kindness. That's right – bake that loser ex a pan of Go Fudge Yourself. Gift your former friend a You're the Devil Cake. And give that annoying admirer a Donut Call Me Again. Let them taste your over-them happiness and see what comes next… Pastry chef and tattoo artist Heather Kim serves up sinfully delicious recipes and bittersweet advice.