Approximately seven out of ten birds that migrate over North America rely on prairie wetlands during part of their life cycle
This book was my introduction to America's prairie wetlands, which span "parts of five states – Montana, North Dakota, South Dakota, Minnesota, and Iowa – and three Canadian provinces – Alberta, Saskatchewan, and Manitoba."
This book and the IMAX 3D movie Wings Over Water are aimed at awakening the continent and the world to the need to protect the prairie wetlands, North America's greatest ecological asset. The prairies are key to abundant birds, clean water, and sufficient grasslands to keep our continent healthy. Without them, we face a future of depleted water resources, decreased water quality, ruinous flooding, and a greatly diminished ability to sequester carbon. The implications for the continent's bird populations are even more bleak.
The film runs for 44 minutes, a fraction of the over 220 hours of footage that was shot. Although a number of birds are included in this book, the film focuses on three: mallards, sandhill cranes and yellow warblers. It doesn't hurt that it's being narrated by Michael Keaton.
I've done this backwards, reading the companion book prior to seeing the film. I expect I will appreciate the behind the scenes information more once I've watched the film.
I'm hoping the facts about the birds and their life cycles that I was keen to learn from this book will be presented on screen. There were a few, just not as many as I would have liked. My favourite fun fact was that yellow warblers weigh "less than three sheets of paper".
I adored the photos in this book and had trouble choosing a favourite, so instead I'll share one each of the three stars of the film.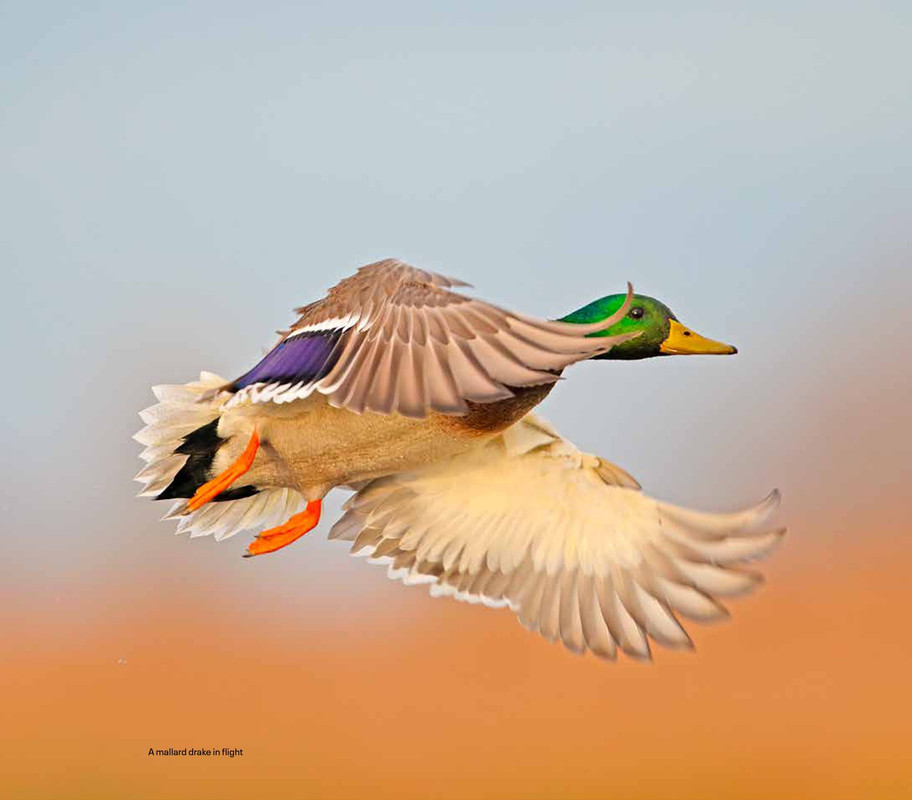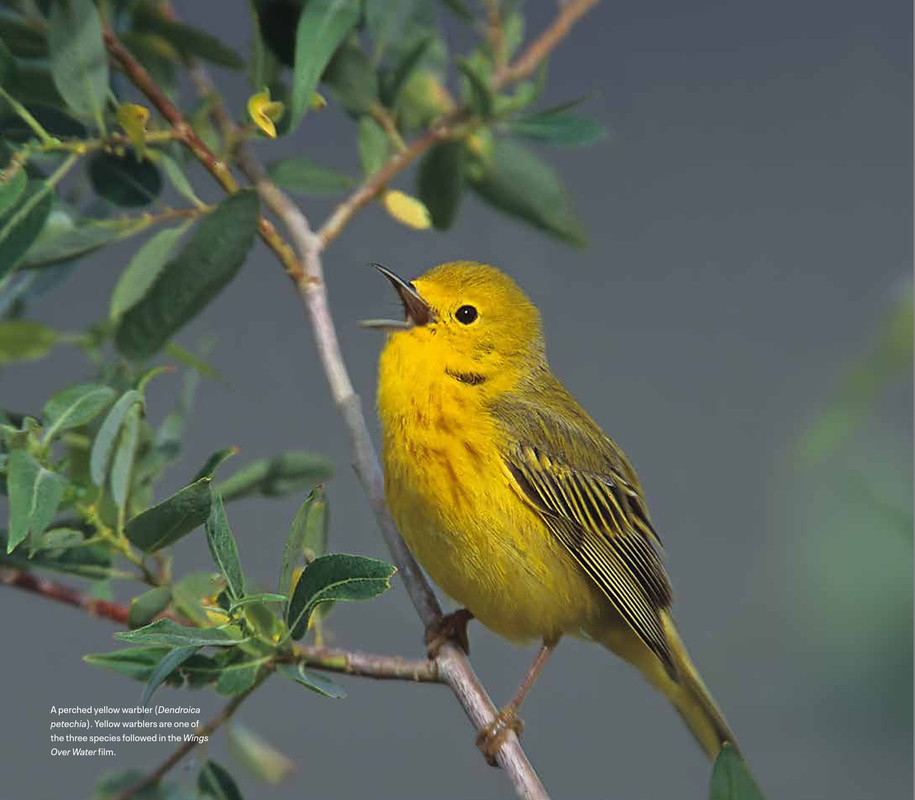 When I was growing up, the only times I experienced IMAX was at the IMAX Theatre at Dreamworld in Queensland when my family did the theme park hop while we were on holiday. I was always mesmerised by them and still remember one scene where my stomach did the first drop of a rollercoaster lurch as the camera suddenly dipped into a gaping canyon. I couldn't get enough.
I haven't seen an IMAX film for years but definitely want to find a way to watch Wings Over Water. If this book is any indication, the cinematography is going to be breathtaking. Don't believe me? Check out the trailer!
You may also want to have a wander around the film's website.
Marvel at the richness of this northern kingdom for wildlife. Then find your own place in the movement to save the stunning prairie wetlands of North America.
Thank you so much to NetGalley, Girl Friday Productions and Flashpoint for the opportunity to read this book.
Once Upon a Blurb
A beautiful, photo-rich companion book to the internationally distributed IMAX film of the same name, Wings Over Water celebrates the prairie wetlands of North America and the birds that live and breed in this critical habitat.
Covering 300,000 square miles stretching from Canada through Montana, North Dakota, South Dakota, Minnesota, and Iowa, the prairie wetlands are one of Earth's most important, yet little-known, ecosystems. More than half of all North American migratory waterfowl and 96 species of songbirds breed and nest there, and more than 60 percent of the continent's ducks are hatched there. Wings Over Water immerses readers in this awe-inspiring, essential place, using more than 300 breathtaking photos and inspiring essays from some of the North America's foremost conservationists to shine a spotlight on these critical breeding grounds and the necessity of preserving these threatened environments.
Wings Over Water is a joint venture of the Max McGraw Wildlife Foundation, which works to secure the future of hunting, fishing, and land management; Ducks Unlimited Inc. and Ducks Unlimited Canada, the world's largest nonprofit organisations dedicated to conserving North America's disappearing wetland and waterfowl habitats; and the National Audubon Society, the world's oldest nonprofit environmental organisations dedicated to bird conservation.