Illustrations – Kent Barton
When thou dost put thy mind unto the task,

Thou mayst accomplish nearly anything.
Back to the Future is one of my all-time favourite movies. I have watched it so many times I could recite entire scenes to you but I know how annoying that is so I won't. My decades long obsession really helped when I finally picked up this book. Not only could I compare the lines with the original ones but I easily imagined the movie scenes being performed the Shakespeare way.
If ev'ry calculation is correct,

When this – my baby, source of all my hopes –

Doth hit upon the speed of eighty-eight,

In miles per hour, then Marty, verily,

Thine eyes shalt witness shit most serious.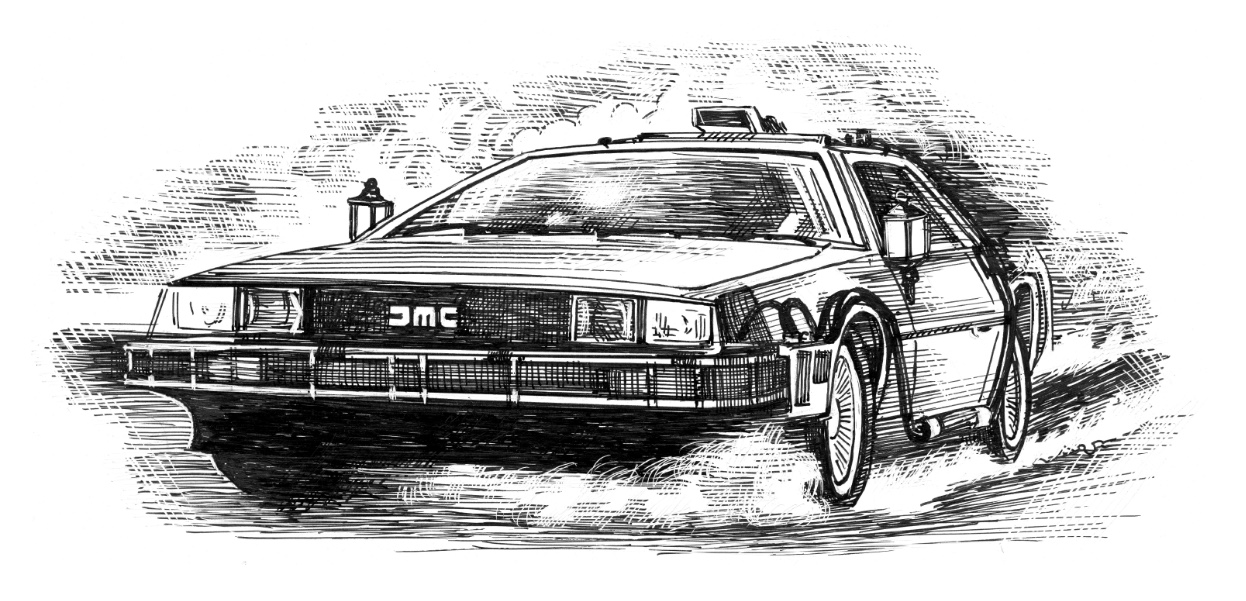 The three acrostics, which the author mentions in the Afterward, were fun to find. I also enjoyed the Easter eggs I found, although I'm sure I missed a bunch of them. Huey Lewis gets to reference many of his song titles, Marty sings The Pow'r of Love and Marty from Back to the Future Part II stops by. There's even some Robert Frost. Einstein's barks are translated and Biff calling Marty a 'butthead' is translated to "thou arse-like pate", which is just perfect.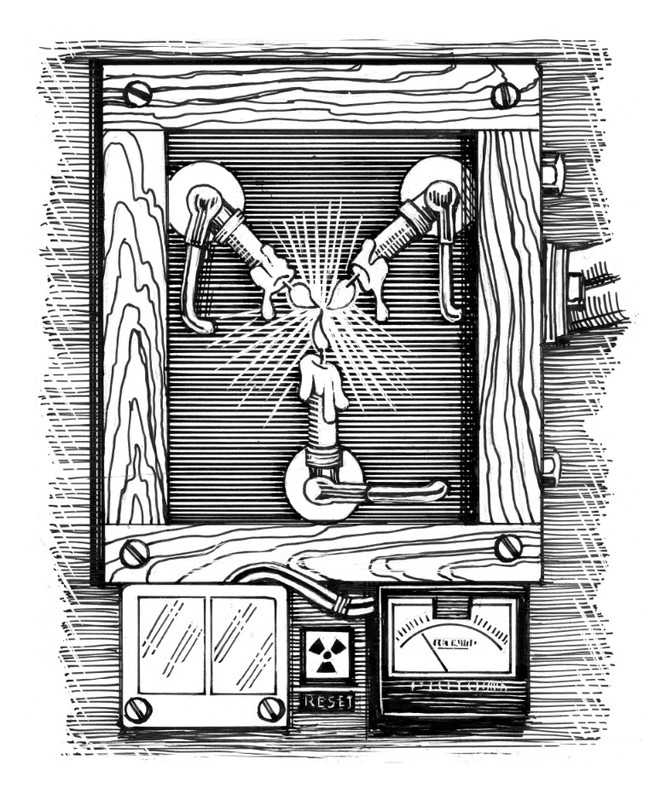 Kent Barton's illustrations give well known scenes the Shakespeare treatment. I particularly liked the DeLorean's side mirrors and being able to see the Flux Capacitor fluxeth.
I don't think this book would have been nearly as enjoyable if I hadn't seen the movie so many times. People who have watched Marty destroy a pine tree as many times as I have and read more Shakespeare than me would probably appreciate this book even more.
Whither we go, we have no need of roads.
The movie I want to see tackled next in the Pop Shakespeare series is Ghostbusters.
Once Upon a Blurb
In the iconic film by Robert Zemeckis and Bob Gale, teenaged Marty McFly travels back in time from the 1980s to the 1950s, changing the path of his parents' destiny … as well as his own. Now fans of the movie can journey back even further – to the 16th century, when the Bard of Avon unveils his latest masterpiece: William Shakespeare's Get Thee Back to the Future!
Every scene and line of dialogue from the hit movie is re-created with authentic Shakespearean rhyme, meter, and stage directions. This reimagining also includes jokes and Easter eggs for movie fans, from Huey Lewis call-outs to the inner thoughts of Einstein (the dog). By the time you've finished reading, you'll be convinced that Shakespeare had a time-traveling DeLorean of his own, speeding to our era so he could pen this time-tossed tale.