Illustrations – Paola Antista
Sorceline's apprenticeship with Professor Balzar is just a teensy bit more interesting than anything you've got planned for summer. She's on the Isle of Vorn to study cryptozoology.
"It's the study of cryptids: amazing creatures that most humans don't think exist."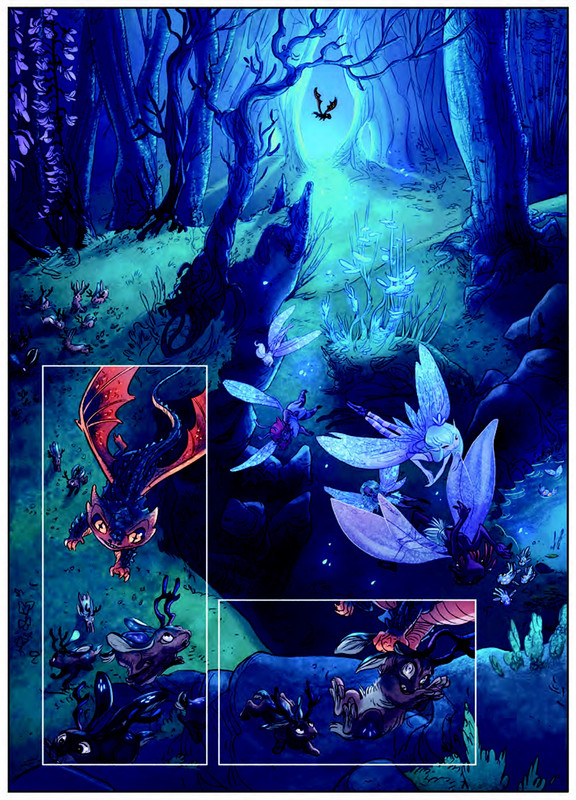 She and her fellow students will be learning how to heal magical creatures and one of them, the best one (nothing like some healthy competition), will become the Professor's assistant. And, boy, does he need one.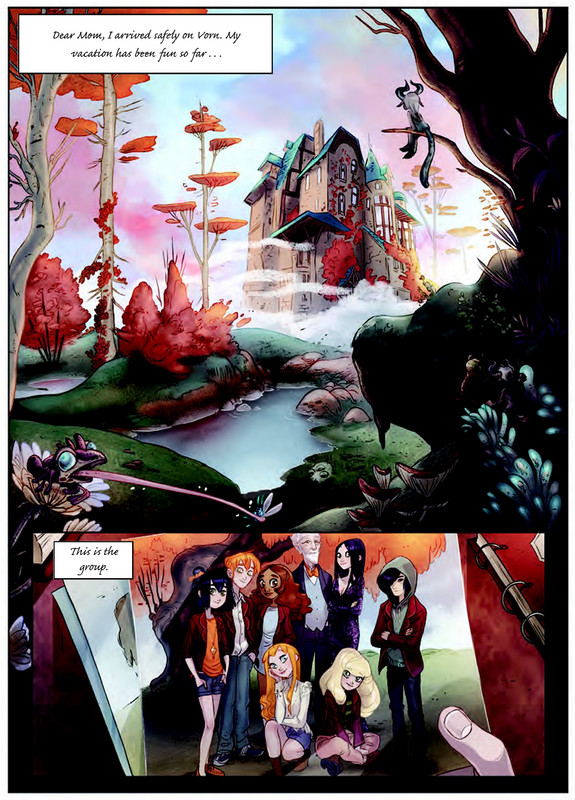 In a world where unicorns, vampires, gorgons and zombie pixies all exist, there's plenty of healing to be done. There's also time for some mysterious goings on. Students are disappearing and Sorceline, who somehow has the ability to identify creatures simply by looking at them, thinks it's all her fault.
"Don't ever doubt your incredible gifts, Sorceline!"
Translated from French, this graphic novel combines the first three volumes of Sorceline's story. I really enjoyed the world building. The story itself felt disjointed at times but, because I was so busy drooling over the pictures, I didn't really mind. Paola Antista's illustrations are absolutely incredible, particularly those that showcase the scenery.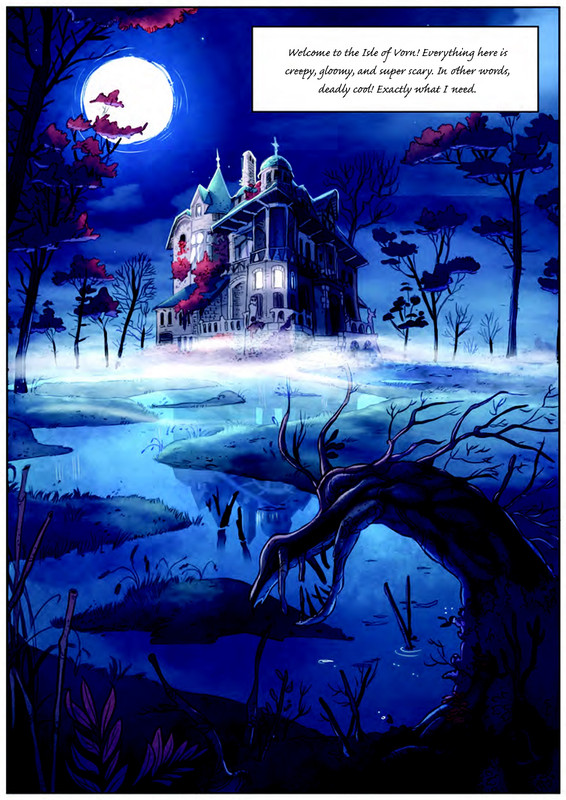 Beware the cliffhanger. I have so many questions that are demanding answers so will be travelling back to the Isle of Vorn as soon as possible.
Thank you so much to NetGalley and Andrews McMeel Publishing for the opportunity to read this graphic novel.
Once Upon a Blurb
Welcome to the Isle of Vorn, where mythical creatures roam free and only the brightest students are invited to study them. In Book 1 of this riveting new middle grade graphic novel series, a gifted young cryptozoologist-in-training must learn to tame powerful beasts – including her own inner demons.
For as long as she can remember, Sorceline has had a knack for the study of mythical creatures. Now a student at Professor Archibald Balzar's prestigious school of cryptozoology, she's eager to test her skills and earn a spot as one of Balzar's apprentices.
But for all her knowledge of gorgons, vampires, and griffins, Sorceline is mystified by her fellow humans. While she excels in her studies, she quickly clashes with her classmates, revealing her fiery temper.
When one of her rivals suddenly disappears, Sorceline must set aside her anger and join the quest to find her. But the mystery only deepens, leading Sorceline on a journey far darker and more personal than she expected …