Illustrations – Tony Neal
If you go to Puddletown High Street you'll find many normal shops. There's also a "most unusual shop", the Story Shop.
The Story Shop sells adventures you can BE in. With real characters you'll actually meet!
Wilbur, the shopkeeper, and Fred Ferret, his assistant, are ready to help facilitate your next story adventure.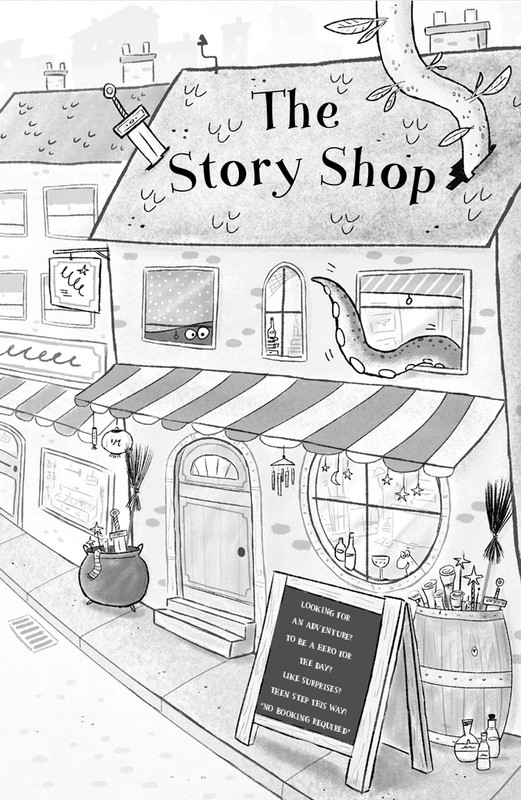 Famous explorer Pearl Johnson wants to experience something new. After Wilbur and Fred add story specific items to the Story Pot, including a blank book for her adventures to be recorded on, Pearl sets off on an adventure.
With Fred and Edie the parrot by her side, Pearl is ready to be a pirate. Pearl learns that pirates aren't all alike when she goes treasure hunting. She attempts to outwit and outcheat other pirates in a competition. Finally, she aims to regale other pirates with her most interesting stories and hunts pirate ghosts.
Anchors Away! has plenty of swashbuckling action. Tony Neal's illustrations are a lot of fun. I particularly enjoyed seeing Meg's puffer-fish slippers.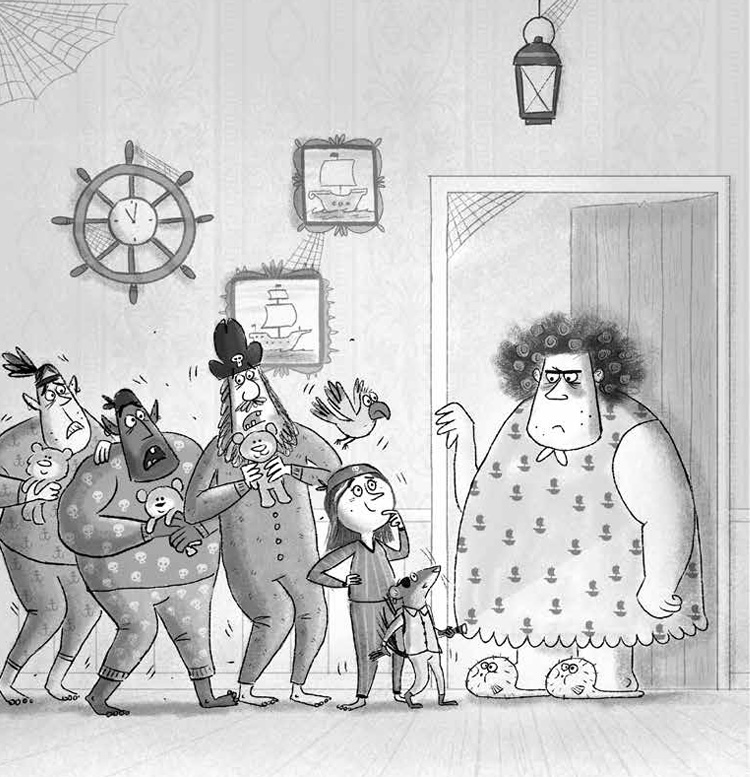 Be on the lookout for the Enchanted Rose from Beauty & the Beast and a Ghostbusters uniform.
I'm looking forward to reading about the next Story Shop customer's dinosaur adventures.
Thank you so much to NetGalley and Stripes Publishing, an imprint of Little Tiger Group, for the opportunity to read this book.
Once Upon a Blurb
Looking for adventure?
Want to be a hero?
Step inside the Story Shop!
The Story Shop is packed full of plots, costumes and characters galore. And shopkeepers Wilbur and Fred are ready and waiting to find every customer their perfect adventure!
When famous explorer Pearl stumbles into the shop, she's certain she's done everything and been everywhere … until Wilbur and Fred suggest a swashbuckling pirate adventure!
Join Captain Pearl as she embarks on a sneaky mission to steal the priceless Black Pearl, stirs up trouble in a treasure race and has a wail of a time on the hunt for a mysterious pirate ghost…