Illustrations – Sassafras de Bruyn
"When you give love, you can grow anything."
I Give You My Heart is unlike any fairytale I've ever read, easy to read yet with so much depth. There's wisdom to be found in this book and I expect with each reading there would be more to be discovered. I immediately reread this book when I finished it for the first time and gleaned more from it the second time, although I'd be interested to know the author's 'story behind the story' so I could fully understand the layers of this book.
Unlike other fairytales I've read I feel like this one needs to sit with me for a while as I don't feel, even after the second reading, that I've grasped the full meaning. I'm not sure at this stage that I'd want to read this book to a child as I don't think I could answer any of their questions about it to their satisfaction. The illustrations are beautiful and intricate, and some have a slightly haunting feel to them.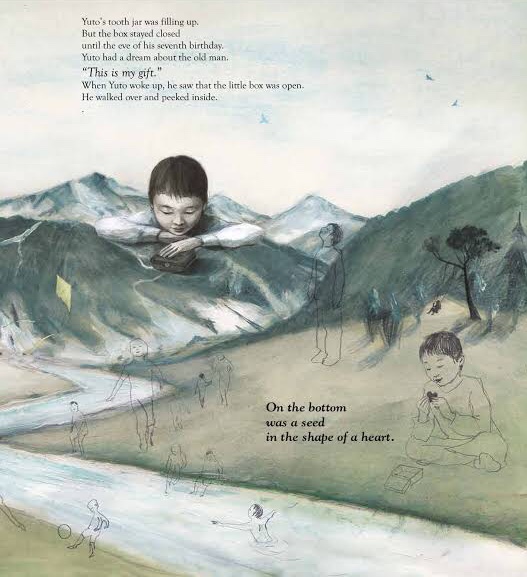 I'm not sure if I'd recommend this book or not. I know as a child I would have passed it over and feel as an adult that maybe I'm trying to read too much into its meaning. I'm wondering if children in the Netherlands grow up reading fairytales like this and because I'm from Australia I'm missing something.
Thank you to NetGalley and Clavis Publishing for the opportunity to read this book.
Once Upon a Blurb
Yuto receives a special gift. A gift that will change his life. A gift that moves him and brings him comfort, warmth and shelter. A gift for life. A gift to pass on. A poetic fairy tale with valuable life lessons, 56 pages of stunning artwork and magnificent laser cutouts that will enchant you. The story is about a special life-changing gift; I Give You My Heart is an ideal gift itself, one that will change the life of all who read it.