Photography – Ian McAllister
I adore this book! Written in a conversational tone, this book would be perfect for parents to read to their younger children and for older children to read to themselves. With enough information to capture your interest but without the information overload that leaves you bored, A Bear's Life would be a fantastic resource to assist children writing school reports and will be sure to teach their parents new information as well.
Following a year in the life of British Columbia's black bears, grizzly bears and spirit bears, the words are complemented by spectacular photography. You almost feel as though you could reach out and touch the bears in some of the images. The changes in layout and the scatterings of bear paw prints throughout the book work together, unlike some children's nonfiction books where the layout on each page remains the same and becomes stale by the end. There's a great balance between words and images, and there aren't any pages that look cluttered.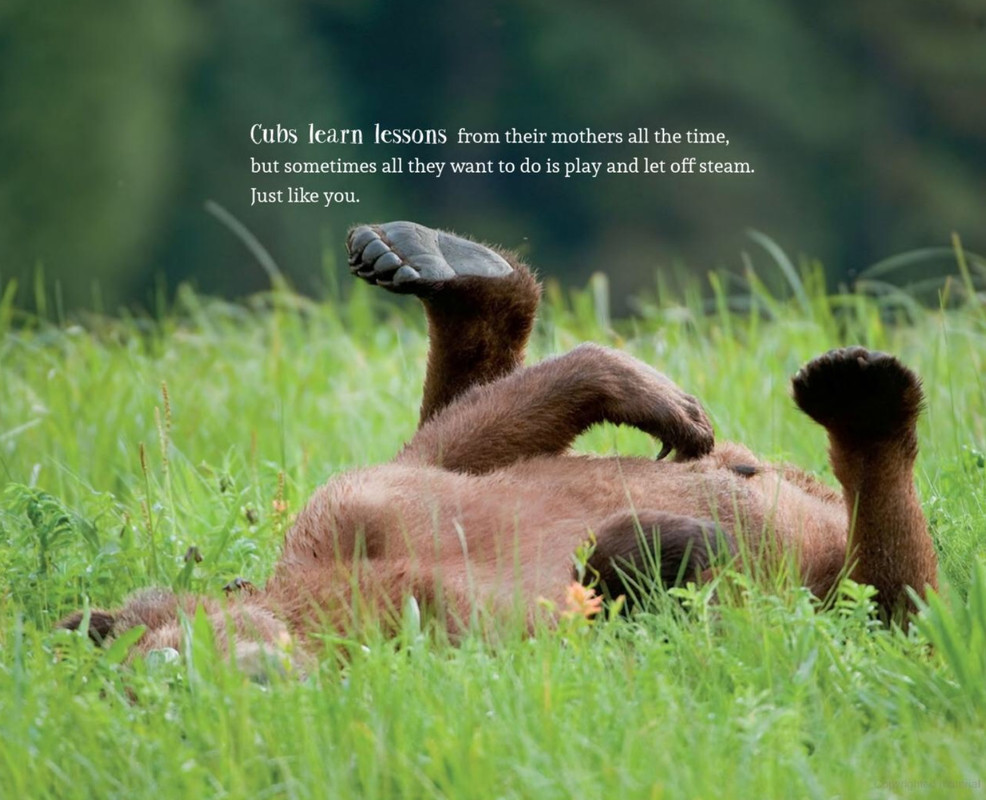 Thank you very much to NetGalley and Orca Book Publishers for the opportunity to read this book. I'd recommend this book to children and parents alike, and imagine it being used in classrooms, as well as public and school libraries. I'll be looking out for more books in this series.
Once Upon a Blurb
Black bears, grizzly bears, and spirit bears all make their home in the Great Bear Rainforest. A Bear's Life uses Ian McAllister's stunning photographs to follow these beautiful animals through a year in the British Columbia wilderness–catching fish, eating berries, climbing trees and taking long naps.
A Bear's Life is the second in the My Great Bear Rainforest series.