I loved the illustrations but the story didn't work for me. I get that this was a parody of the author's previous book If You Give a Mouse a Cookie but I didn't find it funny. I found the story clichéd and annoying.
The man wants a cookie, then he wants milk, then he puts the empty milk container in the fridge, etc… I'm sure lots of people will love this book but it just wasn't for me.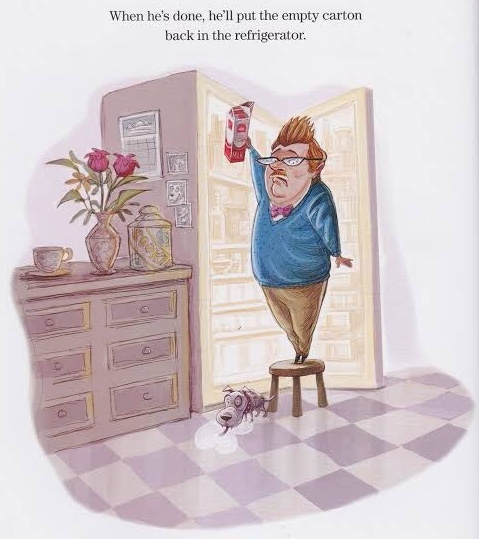 Thank you so much to NetGalley and Andrews McMeel Publishing for the opportunity to read this book.
Once Upon a Blurb
#1 New York Times bestselling author Laura Numeroff, author of the hugely popular children's book If You Give a Mouse a Cookie, offers this hilarious parody of her own book for the man in your life.
If you give a man a cookie … he's going to want milk to go with it … God forbid he should get it himself.
If You Give a Man a Cookie is a woman's commentary about her helpless man and the chain of events that leads him on a journey from the bed to the bathroom to the couch and back to bed at nightfall.