Illustrations – Danielle Daniel
You Hold Me Up is a lovely picture book that teaches children empathy, compassion, love and the importance of supporting one another. I've read this book twice so far and the second read was as sweet and heartwarming as my first time through.
Danielle Daniel's illustrations are bright, colourful and happy. I loved that the principles outlined in this book are shown clearly relating to children's interactions with not only their peers, but also adults and family.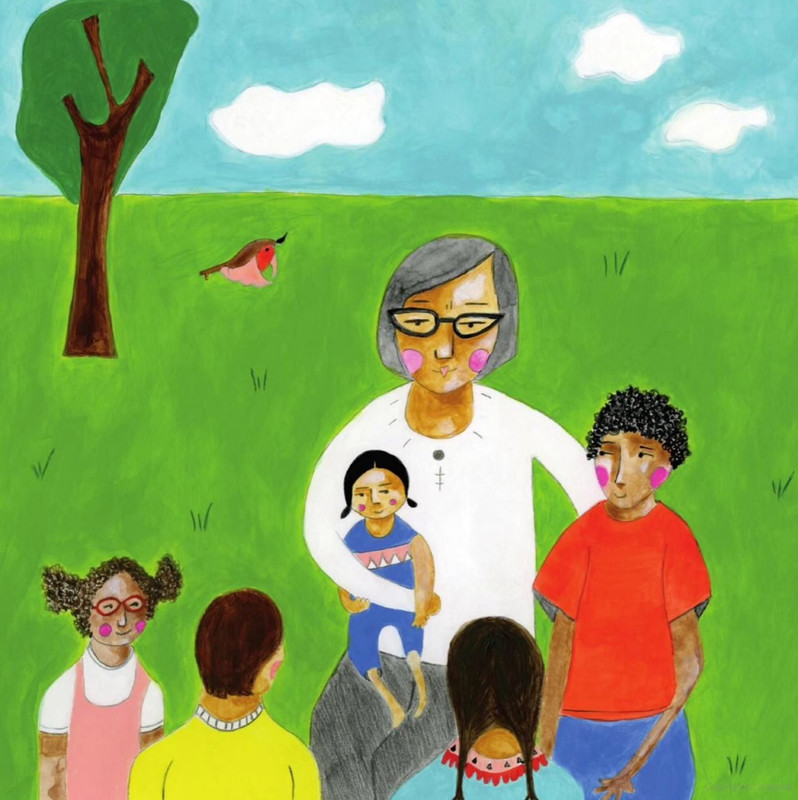 I particularly loved the author's note at the end of the book that provided deeper meaning to this project, that of much needed reconciliation and healing for Canada's Indigenous population as a result of 150 years of abuse suffered by children in Indian Residential (boarding) Schools.
Thank you very much to NetGalley and Orca Book Publishers for the opportunity to read this book.
Once Upon a Blurb
This vibrant picture book, beautifully illustrated by celebrated artist Danielle Daniel, encourages children to show love and support for each other and to consider each other's well-being in their everyday actions.
Consultant, international speaker and award-winning author Monique Gray Smith wrote You Hold Me Up to prompt a dialogue among young people, their care providers and educators about reconciliation and the importance of the connections children make with their friends, classmates and families. This is a foundational book about building relationships, fostering empathy and encouraging respect between peers, starting with our littlest citizens.