I Need a Hug. Don't we all?! OK, so today was library day!!! Recently I was told about the wonder that is Aaron Blabey by my awesome librarians and how popular his books are with the kids the librarians read to. So I figure if it's good enough for the kiddies, then it's good enough for me and my librarians haven't pointed me in the wrong direction yet so I'm currently in possession of the first batch of Blabey books I ordered last week.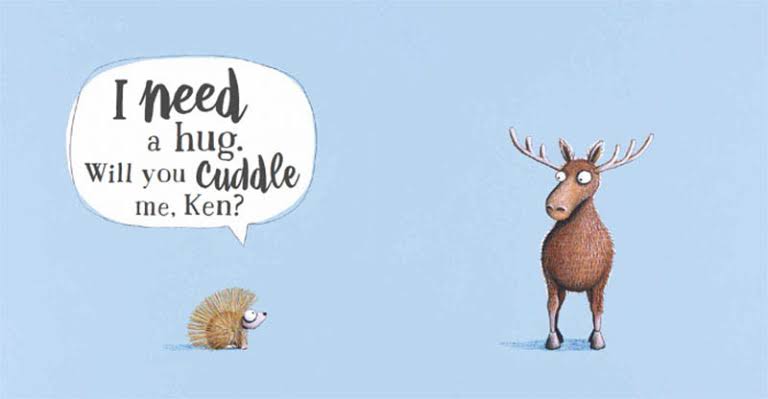 So, our sweet but prickly porcupine needs a hug so she asks her friends for one. They all run away screaming, scared of her spikes. Feeling dejected, our porcupine is still in need of a hug. All of the illustrations are gorgeous but the final one could surely melt the icicles encasing the coldest heart. Just goes to show that if we look beyond someone's spiky exterior they may very well be hugworthy after all.
Once Upon a Blurb
'I need a hug. Will you cuddle me, Lou?' 'What? With those spikes? Get away from me! Shoo!' All this little porcupine wants is a hug. But with such prickly spikes, will she ever get the cuddle she craves?