Illustrations – Rachel Wells
This series of board books are just so adorable. I've borrowed every one that my library has in stock over the past month or so. Why? Because I can and because they're just so darn cute. With bright pictures and sections of fuzzy, sparkly, soft and other touchy-feely bits on each page, they're interactive and aww-worthy. Someone I know needs to have a baby soon so I can share the love. That's Not My Witch has been published in time for Halloween so the next generation of trick-or-treaters can join in on the fun.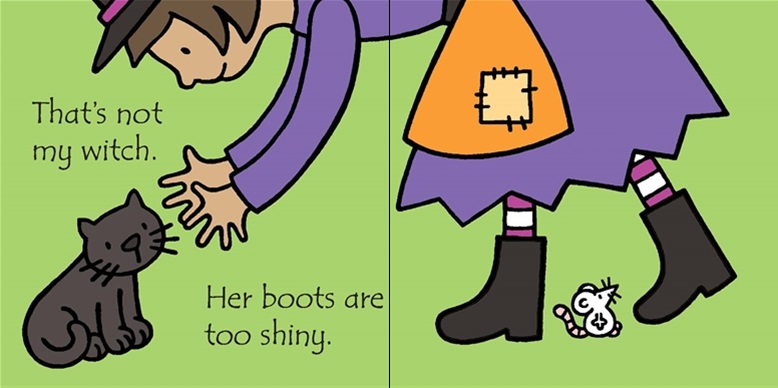 Once Upon a Blurb
A touchy-feely board book with simple, repetitive text, tactile patches and bold illustrations specially designed for babies and toddlers. Small children can meet a range of friendly witches and their accompanying brooms and cats, just in time for Halloween. Don't forget to spot the little white mouse that's hiding on each page! Part of an internationally successful series by bestselling author Fiona Watt, which includes more than forty titles and has sold millions of copies worldwide.