Illustrations – Keith Robinson
"Do you ever feel like something bad is about to happen? I've been getting that a lot lately."

P.P.
Aveline Jones loves ghost stories and cheese sandwiches. She's not thrilled with the idea of staying with her Aunt Lilian in Malmouth while her mother visits her granny in hospital.
Before long, though, Aveline finds the perfect book of ghost stories, along with the diary of Primrose Penberthy, a missing local girl. Aveline suspects the two books are connected.
Part of her wished she'd never picked it up. Or the book of ghost stories. They appeared to be leading her to a place she wasn't wholly sure she wanted to go.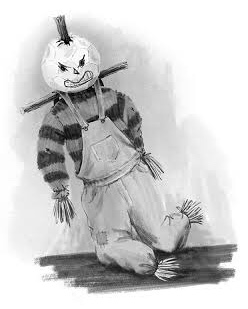 This story takes place around Halloween and Malmouth has the perfect weather for a spooky adventure. There are even some really creepy childlike scarecrows.
I'm all set because Malmouth has a second hand bookstore and coffee shop. You will love the bookseller immediately and you'll want to be friends with his great-nephew (not immediately because he's shy and can seem kinda grumpy at times, but he'll grow on you).
Aunt Lilian, who quite possibly has OCD, seemed a bit prickly at first but by the end of the story I wanted to go get a coffee with her. Aunt Lilian also provided me with my favourite sentence:
"So is there anything the matter, Aveline, or have you just decided to be pale and interesting today?"
I loved the mystery; the excerpts from Primrose's diary, along with the newspaper article Aveline reads, really helped to draw me in. I was a scaredy-cat as a kid so I doubt I would have been able to read this book after dark, although it's the kind of scary that would have both freaked me out and made me want to keep reading.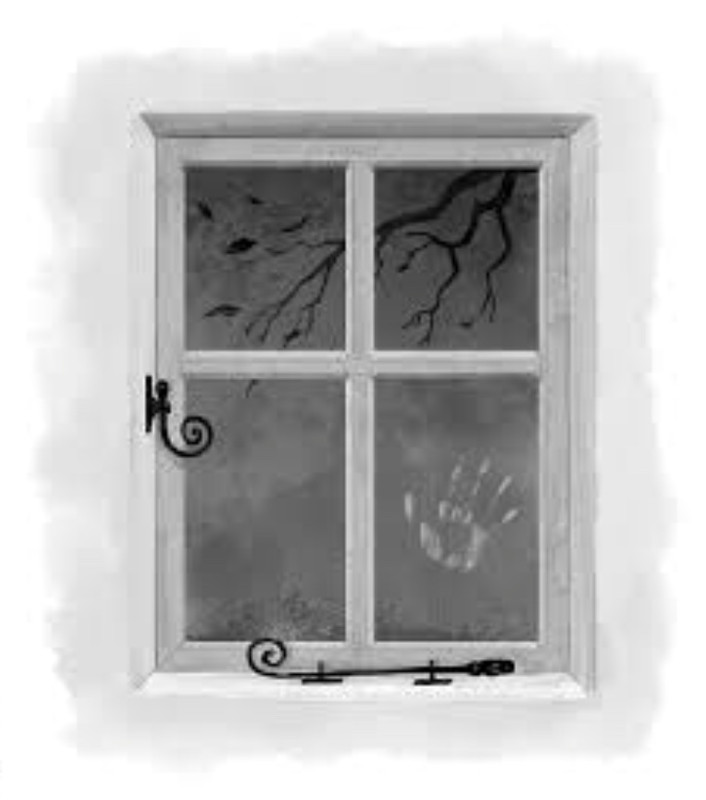 I absolutely adored Keith Robinson's illustrations. They capture the atmosphere of the story brilliantly and the scarecrow pictures, in particular, are creepy as hell. The cover image is absolutely gorgeous – Aveline looks just as I imagined she would and the weather, which has a significant part to play in the story, is highlighted.
I'm so glad Aveline has more stories to tell. I'm already looking forward to the sequel, The Bewitching of Aveline Jones, which also has an amazing cover.
Once Upon a Blurb
Aveline Jones loves reading ghost stories, so a dreary half-term becomes much more exciting when she discovers a spooky old book. Not only are the stories spine-tingling, but it once belonged to Primrose Penberthy, who vanished mysteriously, never to be seen again. Intrigued, Aveline decides to investigate Primrose's disappearance.
Now someone … or something, is stirring. And it is looking for Aveline.
Turn on your torches, and join Aveline Jones in her first charmingly spooky mystery, from debut author Phil Hickes.