Illustrations – Keith Robinson
"Haven't you ever experienced something you can't explain?"
Aveline isn't spending her summer break at the beach like she'd hoped. Instead, she and her mother are staying in a cottage in the sleepy village of Norton Wick.
While Aveline is initially concerned that this holiday will be boring, it turns out to be anything but. Conveniently located at the end of the garden are The Witch Stones, an ancient stone circle with mysterious origins.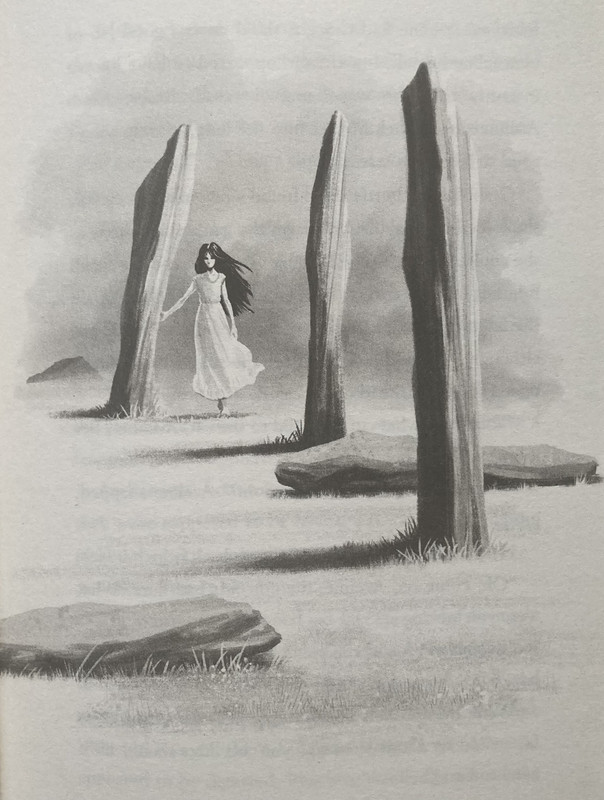 Aveline, with her love of things that go bump in the night and anything else that would be of interest to Mulder, is in her element. Harold, her friend from Malmouth, is coming to visit for a few days with his uncle and Lilian, Aveline's aunt.
Together, Aveline and Harold hope to solve the mysteries of the stone circle and the strange bottle Aveline found in the garden.
Old bottles with things inside them couldn't just be ignored.
Before Harold arrives, Aveline makes a new friend, Hazel Browne. That's "Browne with an e." She also meets the local vicar, Alice, who's fond of bowler hats and rainbow socks.
I was glad when Harold showed up because, although I was initially intrigued by Hazel, her possessiveness didn't endear her to me at all. I never connected with her so found it difficult to see beyond her abrasiveness, even after I understood where she was coming from.
I enjoyed the magic in this book and definitely considered indulging in dessert with Aveline and Hazel.
Aveline and Harold's first response, regardless of the ooky spookiness they're facing, is to find a bunch of books and do research. That affords them kindred spirit status with me for life.
I love both Aunt Lilian and Mr Lieberman, who I met in the first book, but they didn't have much of a role in this one. I had been looking forward to getting to know Aveline's mother but I didn't really get much of a sense of her personality. I hope to get to know the adults better in the next book.
I absolutely adored Keith Robinson's illustrations in this book. The cover image was dark, mysterious and creepy. I particularly loved the magpie featured at the beginning of each chapter.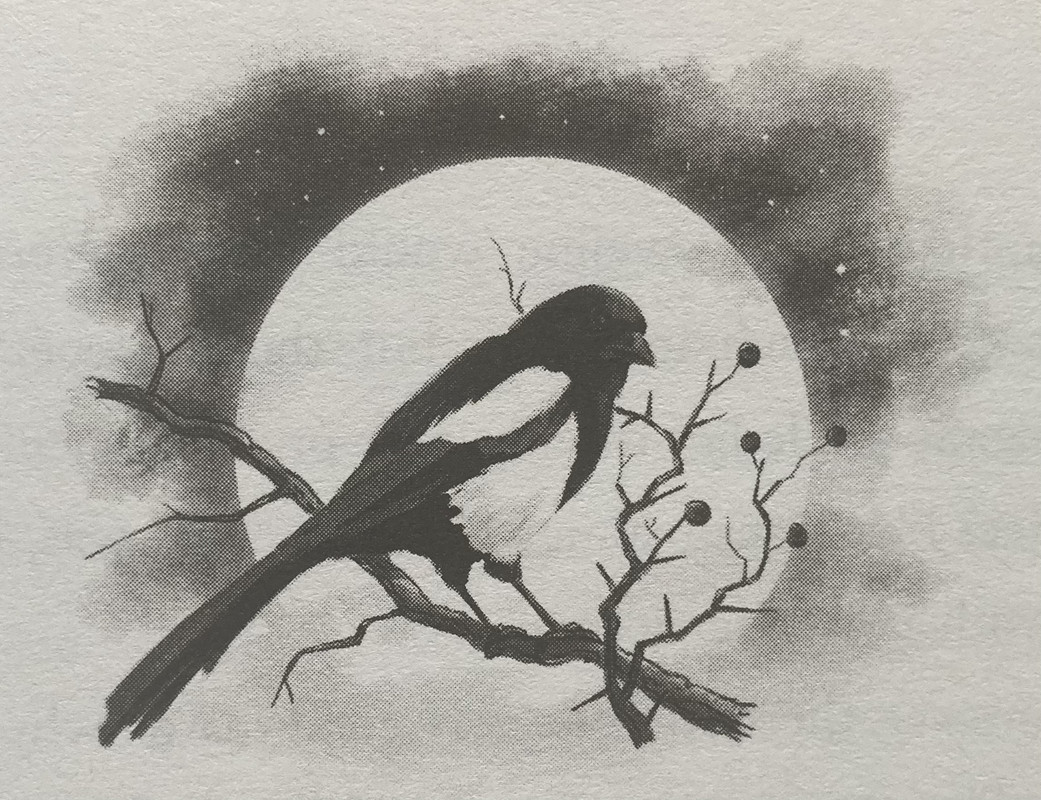 Although I definitely got sucked into the mystery of the first book more than this one, I love Aveline and can't wait to hang out with her and Harold again in The Vanishing of Aveline Jones.
"Everything's creepy as far as you're concerned, Aveline"
Once Upon a Blurb
Turn on your torches and join Aveline Jones!
Aveline is thrilled when she discovers that the holiday cottage her mum has rented for the summer is beside a stone circle. Thousands of years old, the local villagers refer to the ancient structure as the Witch Stones, and Aveline cannot wait to learn more about them.
Then Aveline meets Hazel. Impossibly cool, mysterious yet friendly, Aveline soon falls under Hazel's spell. In fact, Hazel is quite unlike anyone Aveline has ever met before, but she can't work out why. Will Aveline discover the truth about Hazel, before it's too late?
Join the world of Aveline Jones, where mysteries are solved, spirits are laid to rest, and everybody gets to bed on time.