After starting his Monday at the ungodly time of 5am, Justin Chase gets a bit of a sleep in today. He needed it, though, what with everything he endured yesterday. Not that he was sleeping in a comfy bed or anything.
His missing cat, presumably abducted by aliens (although between you and I, it wouldn't surprise me if Captain Fluffykins turns out to be the alien), appeared on the TV screen at midnight. While the TV was unplugged, mind you. Naturally, Justin fainted at this point, which is why he's woken up on the floor.
Perhaps he should have stayed asleep because the Code Brown incident from yesterday, which should never be spoken of again, has gone viral.
But the show must go on and today's school photo day!
Justin is keen to break his unintentional school photo tradition. It's not too much to ask to have one school photo where your eyes are open, is it?
Today's also the day of the Super Science Spectacular.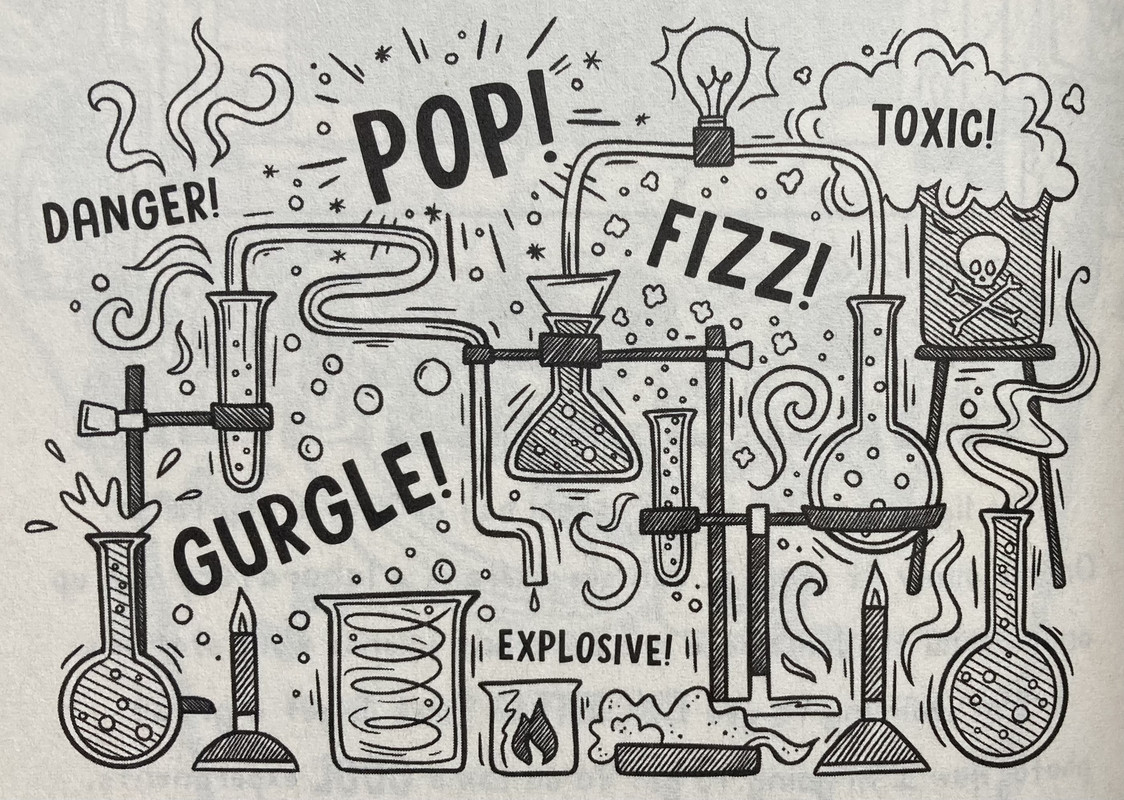 'WHO'S READY TO BE SCIENCED?'
Tuesday was just as much fun to read about as Monday, with the events of Monday creating a domino effect that I expect to compound as the week progresses. While bodily functions weren't focused on quite as much, scenes of kid friendly body horror added to the humour. I'm not ashamed to say that I experienced schadenfreude while watching Justin unwittingly wander from one excruciatingly embarrassing moment to the next.
I need to spend some time in the Wally Valley Public School Library, where you should be on the look out for a sneaky cameo of Macca the Alpaca and Dharma the Llama. There's even a book vending machine.
The illustrations remain engaging and funny. I was hoping for as many deleted scenes as there were in the first book but only encountered one; it did feature adorable piglets, though, so all is forgiven.
Mia's drawings are still brilliant. Is it creepy if I tell you her zombie unicorn is to die for?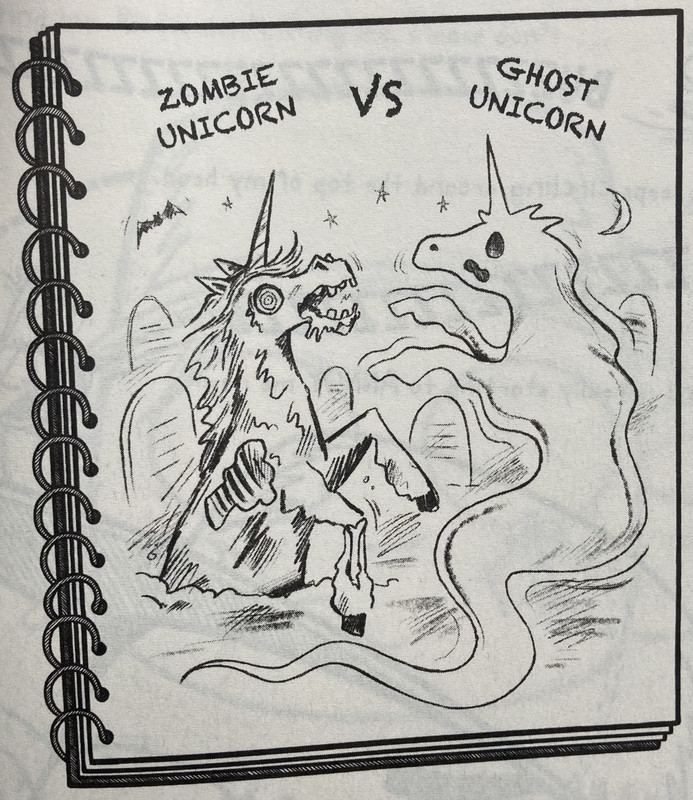 Justin's Nan, who I flagged as my potential series favourite in the first book, didn't have much to do in this one. I'm still holding out hope that she'll claim her prize before the end of the week, although Mia is definitely a contender.
Justin has now survived Miserable Monday and Traumatic Tuesday. It's a good thing he wore his lucky undies to school today or who knows what might have happened?!
What's in store for Wacky Wednesday? I can only imagine. The only thing I know for sure is it won't be boring.
Once Upon a Blurb
Have YOU ever had a BAD WEEK?
Justin Chase sure has, and THIS is it!
He barely made it through MONDAY, but now it's … TUESDAY!
His cat is still missing, probably abducted by aliens. His dad is more embarrassing than ever. He's unexpectedly gone viral online in the worst possible way. And when school photo day collides with the Super Science Spectacular, it's destined to blow up into a hair-raising, teeth-shattering disaster of epic proportions!