Illustrations – Rachel Wells
In the latest That's Not My … board book, Mouse turns its attention to kangaroos. The kangaroos that fail inspection are too fluffy, smooth, rough, fuzzy and shiny.
Mouse is thrilled when they find their kangaroo and I assume they're now hanging out with all of the other animals Mouse has previously found. I know my backyard is getting pretty crowded with all of Mouse's rejects.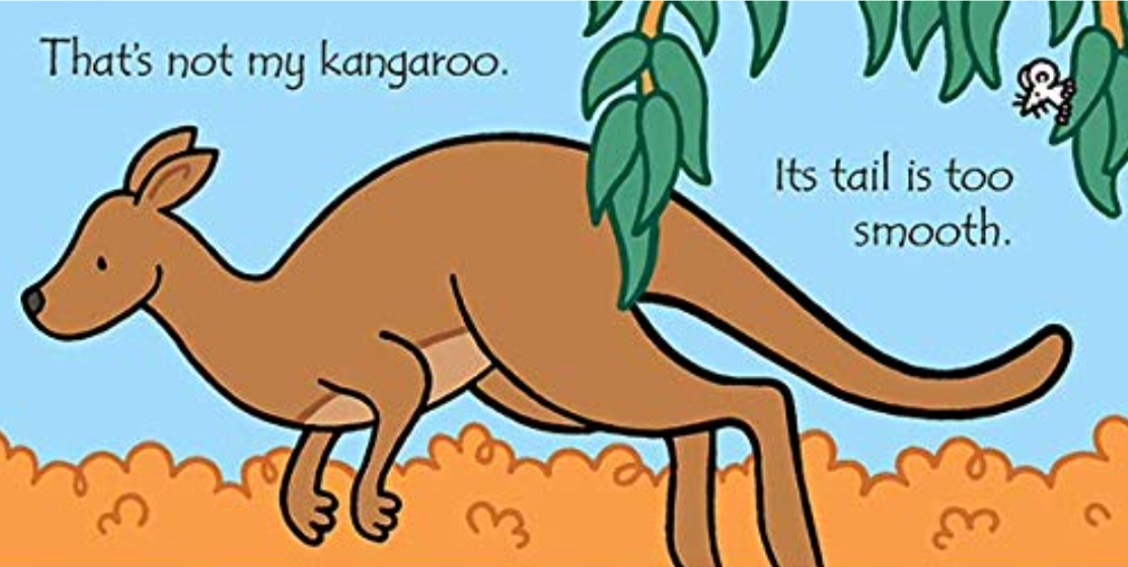 I still really enjoy this series. The faces of the kangaroos didn't always ring true for me when I compare them to the ones I used to ride to school in Australia [I can't believe we used to tell exchange students that, or that they believed us!], but they're really cute.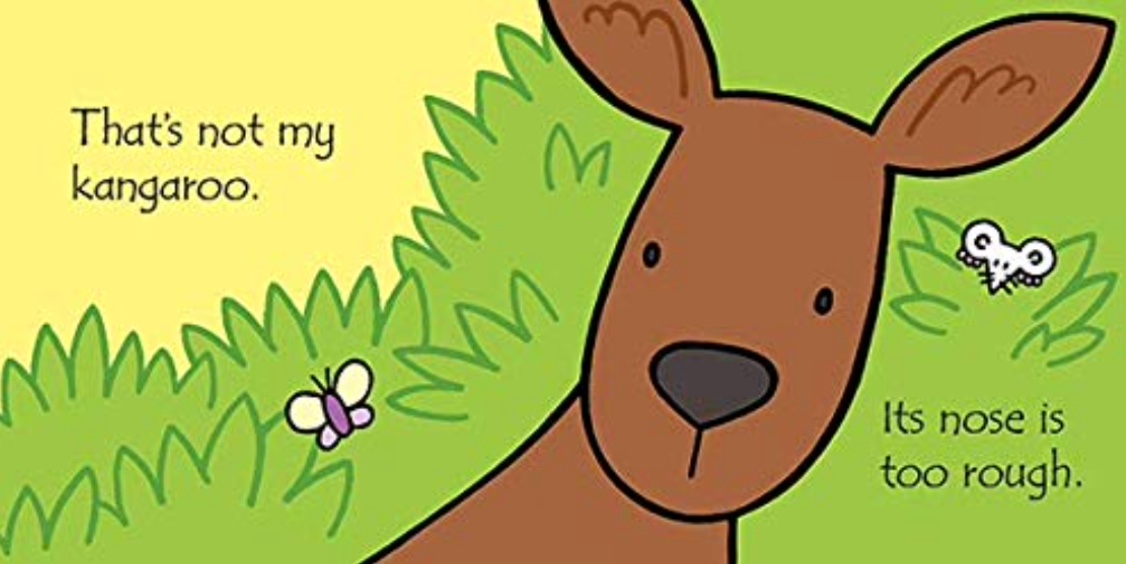 Once Upon a Blurb
Babies and toddlers will love touching the textured patches as they meet lots of adorable kangaroos. The bright pictures and textures to stroke are designed to help develop sensory and language awareness.