Illustrations – Joey Ellis
Spoilers Ahead!
🦄 9 April is Unicorn Day! 🦄
It didn't seem fair. You try to eat one unicorn's delicious-smelling hoof, and they kick you out of your world completely.
In Magic Smells Awful we were introduced to 12 year old Xander, whose belief in magic is finally validated when he sees rainbows shooting across the sky. After following the rainbows to their source he discovers three unicorns.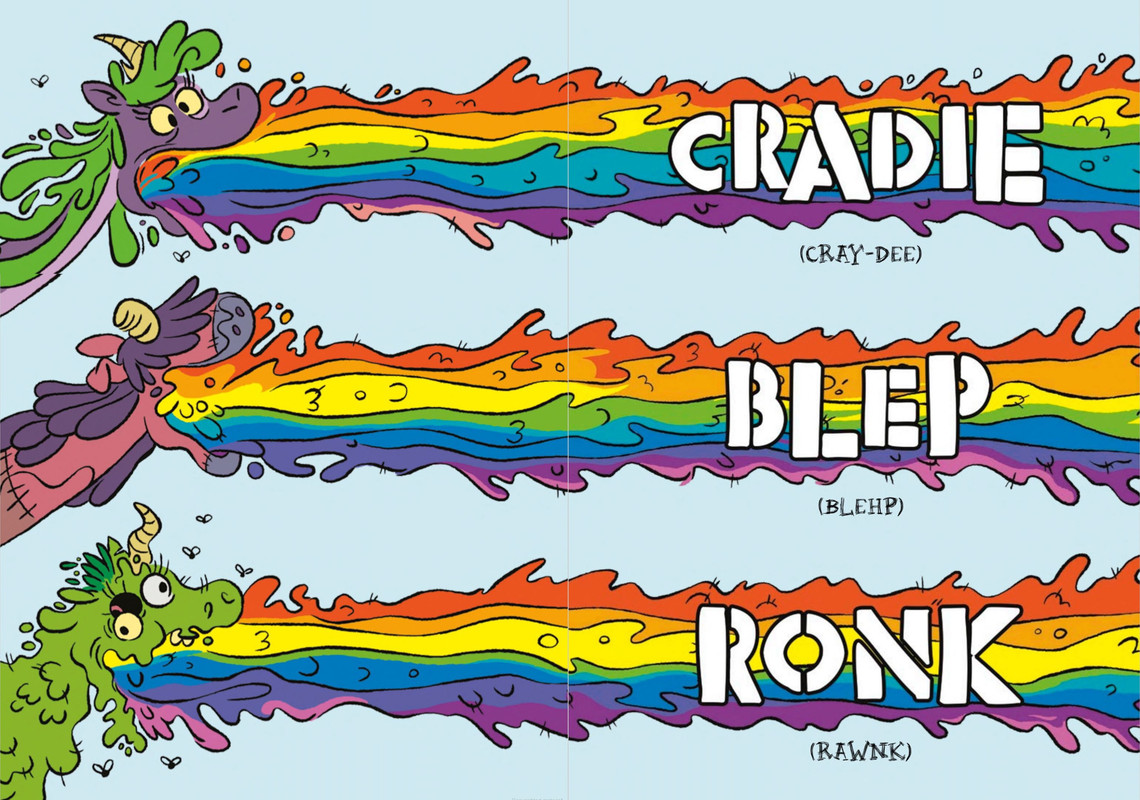 Cradie, Blep and Ronk aren't ordinary unicorns. They barf rainbows and have been banished from their home, Pegasia.
"Who did what in the where now?"
This trio weren't the only ones banished that day. Stalor, the most handsome unicorn on Pegasia, also made his way through the portal but was separated from the rest of the unicorns before they reached Earth. At Cradie's insistence, Xander and the unicorns set out to find Stalor. Just between you and I, Cradie has a bit of a crush on Mr Handsome.
Their search takes them through another portal, one that I was expecting would lead to Pegasia. Instead, they wind up in another world altogether – Shushyerbum (I'm pretty sure kids will love that name). Once there, Xander is separated from his friends and meets Tobias, a mouse-bear. Oops, sorry. Tobias is a Mear. That other term is offensive to Mears.
For another dimension, this world was suspiciously like Earth. And then all of a sudden, it wasn't.
From the first time he was mentioned I was suspicious of Stalor. I suspect he will grow on me eventually. Now that it's been confirmed there are other dimensions out there I hope to have the opportunity to visit some more.
The differences between the details of the text and the illustrations I noticed in Magic Smells Awful remain here. I found a few new discrepancies in this book. When the unicorns are described as having reins on them Cradie is pictured without them. Xander is supposed to be wearing a special metal hat, yet he is wearing his usual cap when he and Tobias leap off a cliff and again when they're inside a cave.
At the end of this book there's a glossary, barf words (the same ones that were included in the first book), jokes and a character spotlight where you learn more about Stalor, with his receding hairline and perfect teeth.
Up next: Revenge of the One-Trick Pony
Once Upon a Blurb
Xander Stone must save the handsomest of all Rainbow-Barfing Unicorns! In this installment, the handsomest of all Rainbow-Barfing Unicorns, Stalor, is missing. (P.S. He's not really that handsome.) Twelve-year-old Xander and his other stinky, zombielike, upchucking unicorns set out to find him. Their naively heroic quest leads them to another dimension ruled by a diabolically bizarre king. Can the Rainbow-Barfing Unicorns save their relatively handsome friend, or will the plan throw up in their faces?