Illustrations – Joey Ellis
🦄 9 April is Unicorn Day! 🦄
After finding Stalor (briefly) in The Search for Stalor, Xander and the three original rainbow-barfing unicorns, Cradie, Blep and Ronk, are preparing for another performance at Montgomery Orchard. Meanwhile, we're introduced to our villain and given their backstory.
Unicorns have always feared humans knowing of their existence. They're certain that if they're found out they will be imprisoned and experimented on. This book's Big Bad proves that humans are not to be trusted. We can still trust Xander though; he's a kid so he doesn't count.
With their home world of Pegasia boasting such delicacies as candy floss clouds and a chocolate mousse lake, it seemed appropriate that two of the Big Bad's henchmen were called Ben and Jerry.
I loved learning more about Pegasia and the history of the unicorns. I particularly appreciated the connection between the Big Bad and the mention of something in the first book that seemed irrelevant at the time.
I am really enjoying Joey Ellis' illustrations. There are still some inconsistencies between the text and images in this book but I couldn't be bothered explaining the differences. My favourite illustrations were heartwarming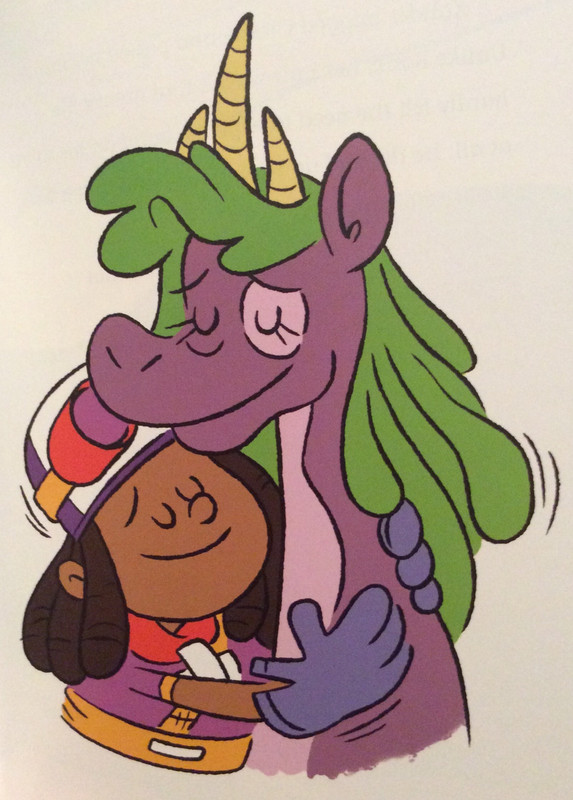 and funny.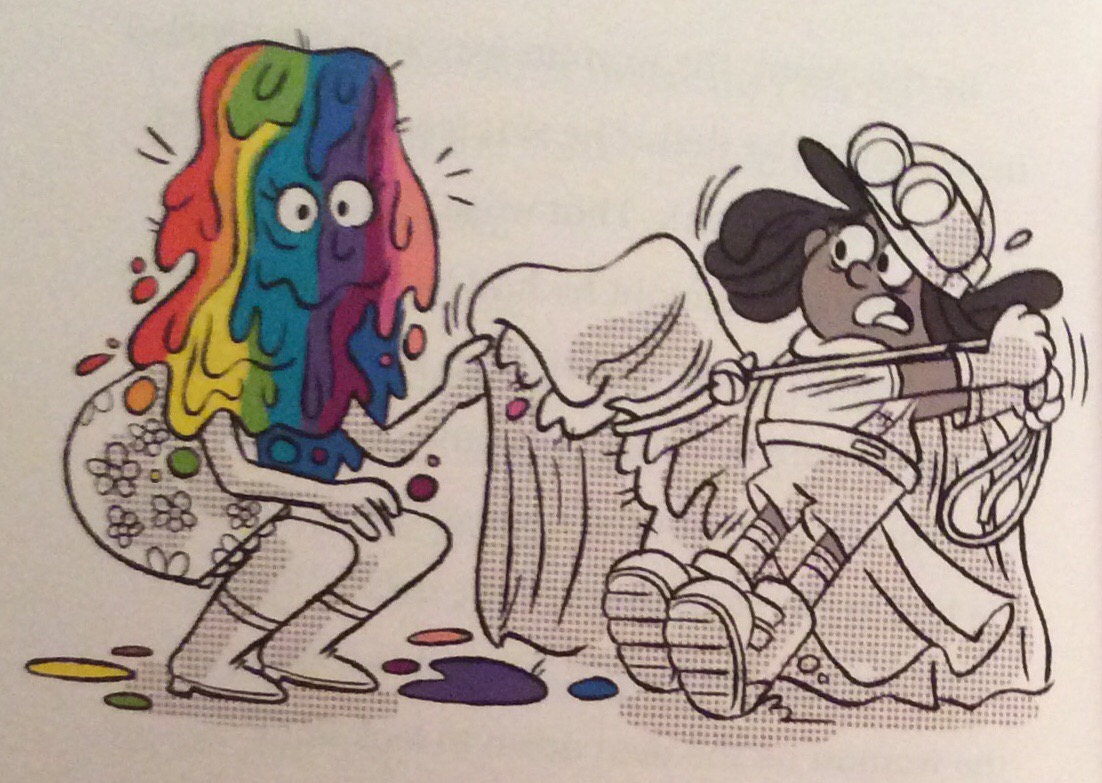 But as it turned out, even a rainbow looks gross when it's barfed up.
As disgusting as it sounds, I want to know the consistency of this rainbow vomit and whether it magically disappears if you accidentally come into contact with it.
At the end of this book there's a glossary, barf words (the same ones that were included in the first book), jokes (over half of these are recycled from previous books) and a character spotlight where you learn more about Blep, with his stumpy horn and underbite.
Up next: Return to Pegasia
Once Upon a Blurb
The secret of the Rainbow-Barfing Unicorns is out and that makes Xander Stone sick! Twelve-year-old Xander is the only person on Earth who knows about the Rainbow-Barfing Unicorns. Except, of course, for a rich and crazy billionaire who will stop at nothing to capture these zombielike, upchucking creatures and get even richer and crazier!