Illustrations – Joey Ellis
🦄 9 April is Unicorn Day! 🦄
I need to live in visit Pegasia, this marvellous world that Willy Wonka would be proud to call home.
The clouds are candyfloss. The dirt is crushed chocolate cookies.
There's a chocolate milk river (actually, that reminds me very much of Mr Wonka's chocolate river).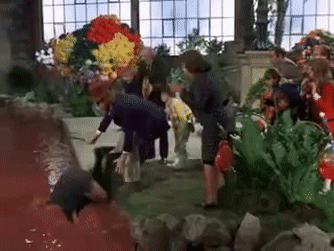 The unicorns smell good enough to eat. Note to self: Don't eat the unicorns!
We get to meet more unicorns in this book. My favourite new unicorn was Cradie's best friend from Pegasia, Bubblegum Taffy! She's pink and she's adorable! I will never be accused of having her problems.
My mother had been worried I wasn't eating enough sweets.
It's taken until the fourth book but we finally got around to the topic of unicorn farts. It had to happen eventually. The first offender is Bubblegum Taffy and her farts smell like bubblegum! Naturally!
After hearing all about it for over a month, Xander finally gets to visit Pegasia for himself.
It's a magical place of dreams and wonder!
The unicorns' distrust of humans is again validated, although this book's 'villain' is much lower on the diabolical scale than the previous one. We also discover how appropriate the unicorn world's name is.
At the end of this book there's a glossary, barf words (these have been the same in each book), jokes (I've stopped reading these now; I find them repetitive and groan worthy) and a character spotlight where you learn more about Cradie, with her broken leg and weird but cool uni-skull tattoo.
Up next: Fairies Hate Ponies
Once Upon a Blurb
Once banished for being zombie-like creatures, the Rainbow-Barfing Unicorns return to their home of Pegasia. Twelve-year-old Xander travels along and discovers a world of sugary sweet, fruit-flavoured unicorns – which is a problem, since the Rainbow-Barfing Unicorns are HUNGRY!
Plump-full of grotesquely delightful characters and fantastical realms, the adventures of Xander and his team of Rainbow-Barfing Unicorns are so epic they'll make you want to puke.