I read some of the comics twice to try and figure out what I was missing. I find most things funny including things that aren't supposed to be, yet I didn't even feel the beginning of a smile while reading this book. I tried really hard. Sorry, this one wasn't for me.
Thank you very much to NetGalley and Plume Books, Penguin Group for the opportunity to read this book.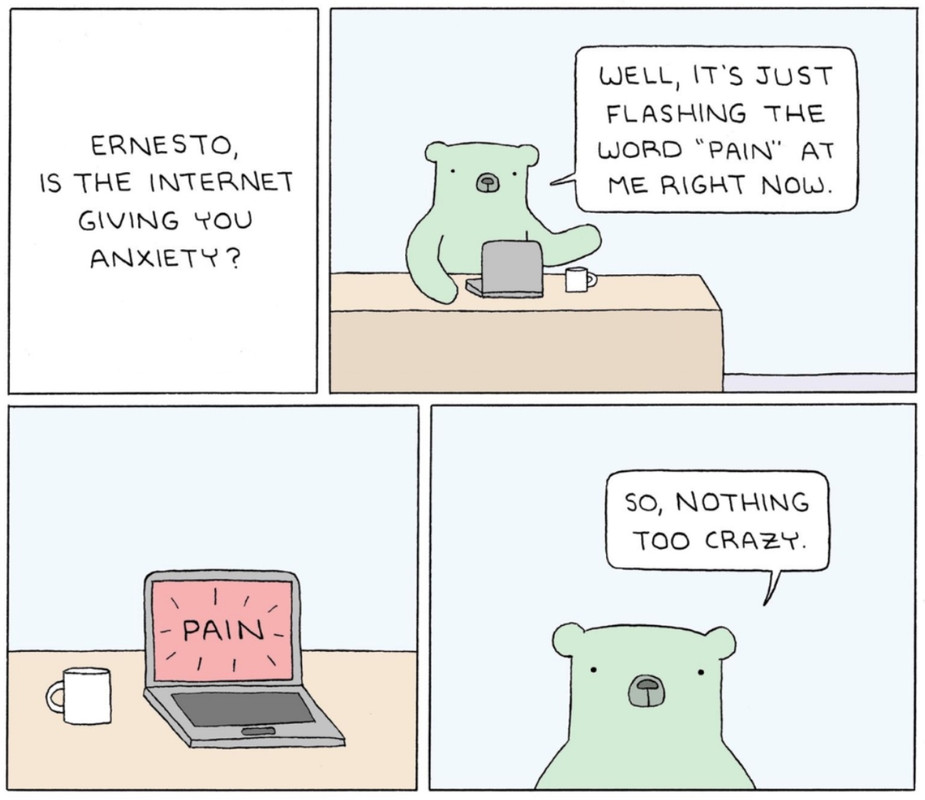 Once Upon a Blurb
Absurd comics for our absurd times, from the artist behind the wildly popular webcomic Poorly Drawn Lines.
In his follow up to the New York Times bestselling Poorly Drawn Lines, beloved webcomic artist Reza Farazmand returns with a new collection of comics that hilariously skewers our modern age. Comics for a Strange World takes readers through time, space, and alternate realities, reuniting fans with favourite characters and presenting them with even more bizarre scenarios. A child is arrested for plagiarism. A squirrel adapts to human society by purchasing a cell phone – and a gun. And an old man shares memories of the Internet with his granddaughter ("A vast network of millions of idiots. Together, the idiots created endless shitty ideas. It was a true renaissance of shit."). In the world of Poorly Drawn Lines, nothing is too weird or too outlandish for parody.
Featuring 50% brand new content alongside some of the most popular comics of the past year, Comics for a Strange World is the perfect antidote to life's absurdities.