Chirp, the book and the sweet little chick, are so adorable. Chirp goes on an adventure through the red fence, past a cat and some turkeys. A gust of wind deposits him in a can of blue paint before he wanders back to his siblings.
Chirp and his siblings are the sweetest little balls of fluff on scrawny stick figure legs, and in only a few lines for their eyes and beak, their expressions are priceless. There's a lot of white space surrounding the pictures but they're brightly coloured and I feel extra detail would have detracted from the cute factor. The illustrations are so simple, not that I think for a minute I could replicate them. Art and I aren't on the best of terms. I like it but it doesn't like me so much. This book would be a helpful tool to teach your little ones primary colours.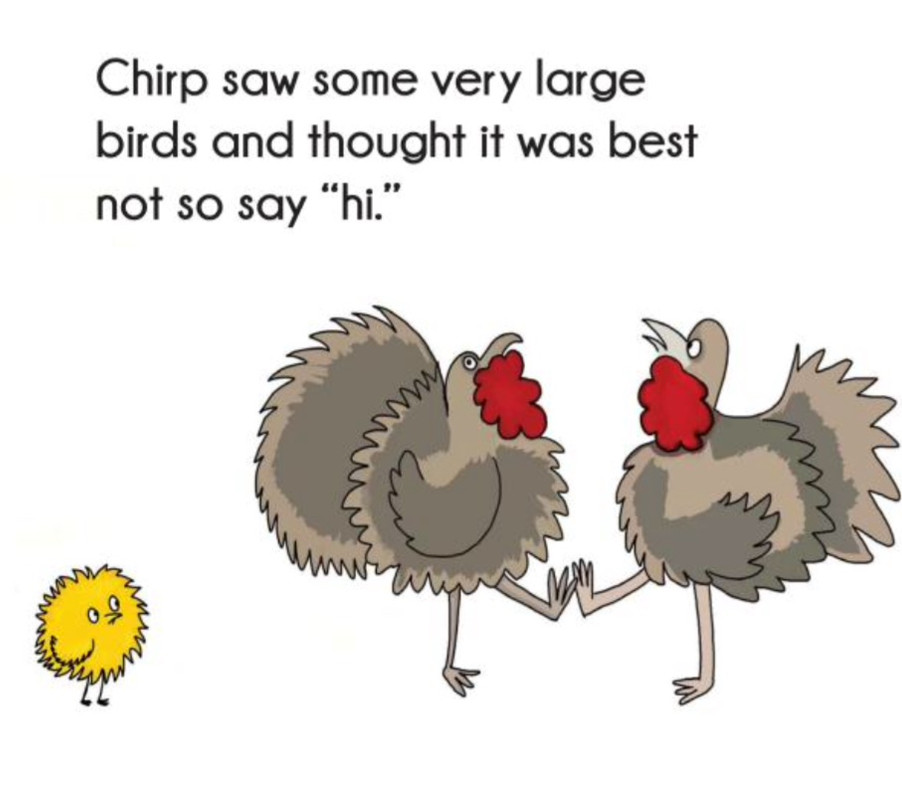 Each of the five times I've read this book (so far), I've smiled from start to finish. It's a lovely picture book that I'd happily read over and over. This would make a great bedtime story for your own adventurous little chicks.
Thank you so much to NetGalley and Xist Publishing for the opportunity to read this book.
Once Upon a Blurb
When a little chick leaves the flock, he stumbles on to an adventure that will change him forever. This charming picture book from Dolores Costello is a cute read for little explorers.