Another book proudly brought to you by …
🦄 Unicorn Month! 🦄
Thelma the horse desperately wants to be a unicorn and doesn't believe her best friend when he tells her she's perfect just the way she is. Between a carrot tied to her nose and a fortuitous near miss with a truck loaded conveniently with pink paint and glitter, all of Thelma's dreams come true. Or so she thinks. It's not much fun keeping up the facade of being someone you're not.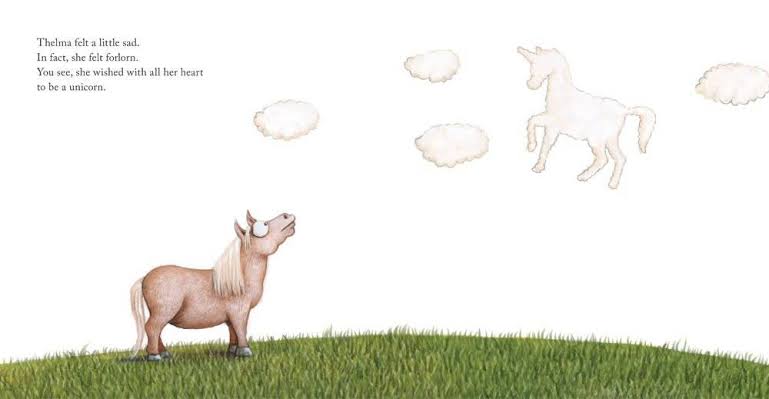 This is a sweet book about accepting and loving yourself for who you are. A recommendation from one of my favourite librarians, I love the message of this book. The illustrations are lovely and I particularly liked Thelma's best friend, Otis. You can't help but love someone who loves you just the way you are.
Once Upon a Blurb
Thelma dreams of being a glamorous unicorn. Then in a rare pink and glitter-filled moment of fate, Thelma's wish comes true.
She rises to instant international stardom, but at an unexpected cost. After a while, Thelma realizes that she was happier as her ordinary, sparkle-free self. So she ditches her horn, scrubs off her sparkles, and returns home, where her best friend is waiting for her with a hug.
From award-winning author Aaron Blabey comes this joyful book about learning to love who you are … even if you don't have sparkles.