Illustrations – Marta Maszkiewicz
💡GIRL POWER!!!💡
This book!!! Oh, my goodness!!! Please buy a copy for EVERY. SINGLE. GIRL. you know!!! By girl, I'm talking ages from newborn to 100 plus years old.
As girls we grow up being taught so many conflicting things and then told to apologise, well, basically for being a girl. We're too fat. We're too thin. We're too quiet. We're too loud. It's the real Neverending Story.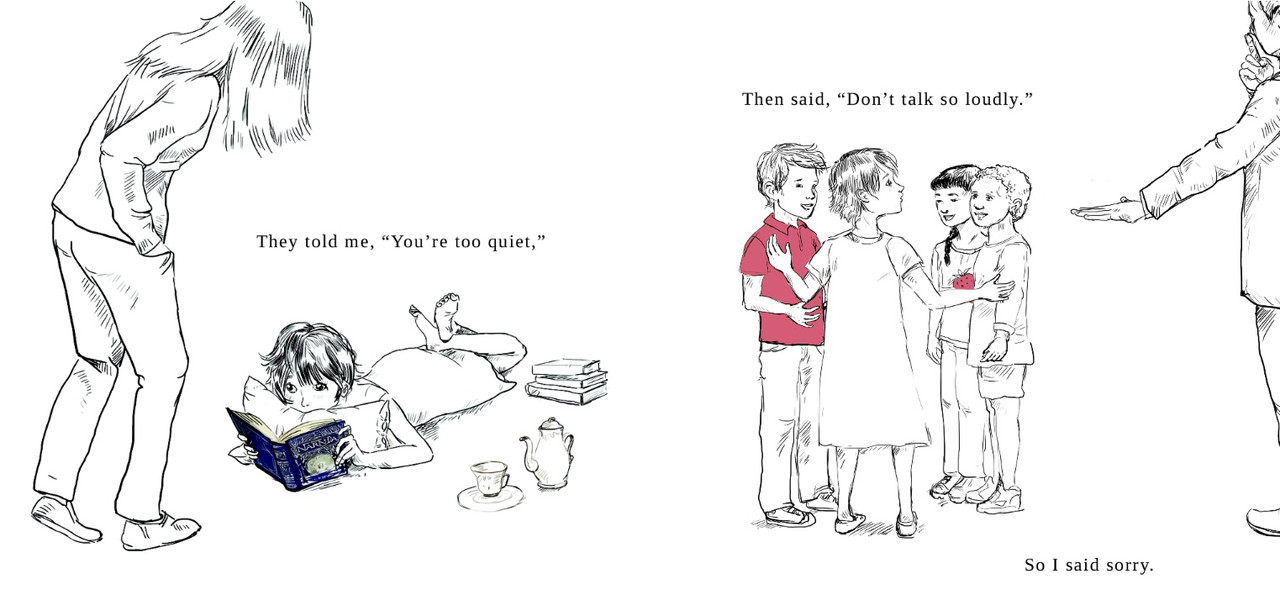 In The Girl Who Said Sorry, girls are not told to be sorry for who they are! Let's just celebrate that for a moment … While encouraged to own their mistakes and ensure their choices and words don't hurt anyone, they're told IT'S. OK. TO. BE. UNAPOLOGETICALLY. YOURSELF. Hallelujah!!!
This is one of the most powerful books I've ever read. So simple yet so profound, I want to read this book over and over again until I unlearn all of the sorry conditioning I've ever been exposed to. Can you imagine a world where girls don't apologise for being who they are? I can't, but I desperately want to!
Hayoung Yim, this book makes me so proud to be a woman! Thank you!
Marta Maszkiewicz, your illustrations are exceptional! They're so soft yet so strong at the same time, and they capture the feel of the book brilliantly.
Thank you so much to NetGalley and Independent Book Publishers Association for the opportunity to read this book. If there was an option to give more than ⭐️⭐️⭐️⭐️⭐️, I'd be giving this book every star I could find.
Once Upon a Blurb
Too girly or too boyish. Too thin or too fat. Too quiet, too loud. Be ambitious, but don't hurt feelings. Be inquisitive, but don't interrupt. Be outspoken, but don't be bossy. Most of all, be yourself – but be a lady.
What's a girl to do in a world filled with contradicting gender expectations, aside from saying sorry?
The way we teach politeness norms to children is often confusing, changing based on gender – and can have lasting effects. And while everyone should be courteous and accountable for their actions, apologetic language out of context can undermine confidence and perceived capability.
Within the subtle yet beautiful illustrations and powerful rhyme of The Girl Who Said Sorry developing girls will learn that self-expression and personal choices can be made without apology, and with confidence.
50% of profits from this book is donated to Girl Up, a United Nations Foundation campaign dedicated to empowering young girls to take action on global issues.