Sloths!!! One of my very favourite animals! I can't see a photograph of a sloth and not smile. I especially love three-toed sloths, those gorgeous creatures with perpetual smiles and great affection for eyeliner.
I'm a huge fan of Lucy Cooke's previous book, A Little Book of Sloth, so when I found out she had another book coming out I was jumping up and down calling, "Pick me! Pick me!"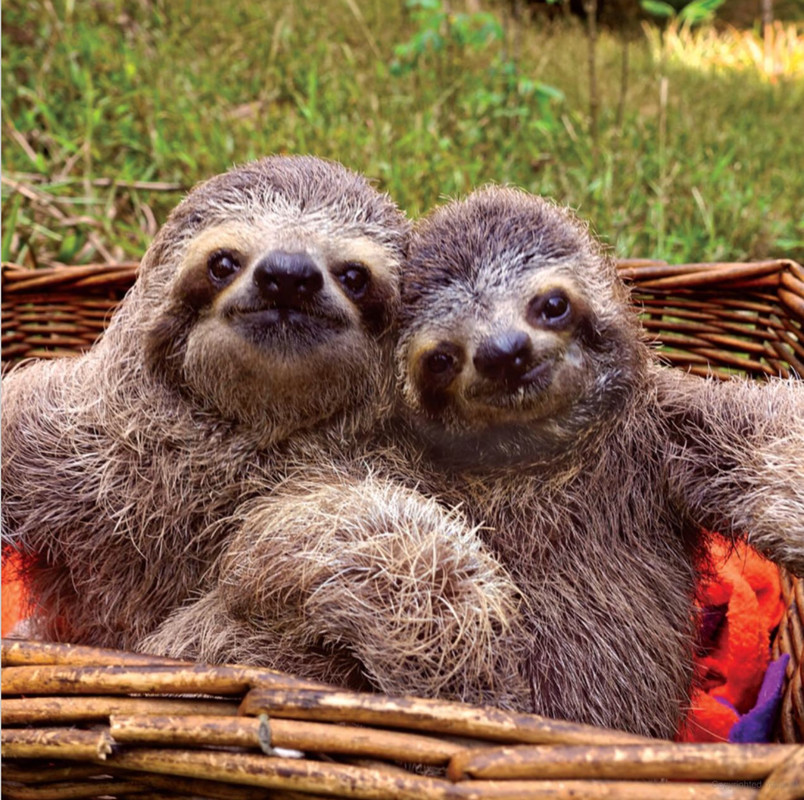 Filled with the most adorable photos of baby sloths, adult sloths, two-toed sloths, three-toed sloths, sloths hanging out in trees, sloths in buckets and hammocks, interesting information about sloths and peace inducing quotes, I loved Life in the Sloth Lane.
Sloths teach us many things, including:
Don't sweat the small stuff, or any stuff for that matter if you're a three-toed sloth and don't sweat at all.
The importance of rest. They rest about 70% of the day. Now that's the life!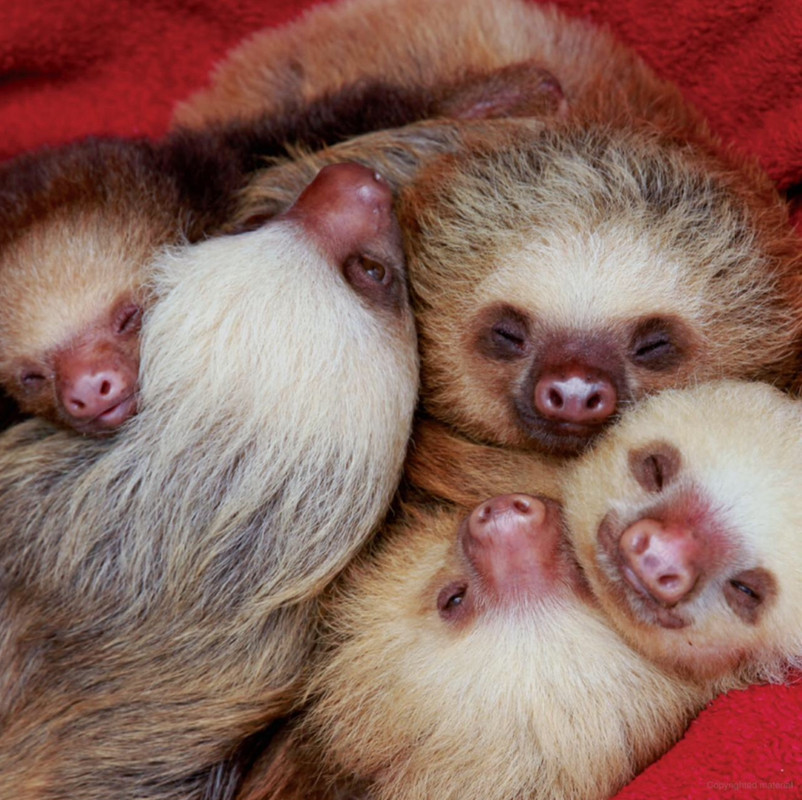 My favourite quote of the book is by Chade-Meng Tan:
"Because inner peace and inner joy are independent of worldly circumstances, they are available to you anyplace and anytime."
This would make a lovely gift or coffee table book. Anyone who needs a smile should enjoy plenty while reading this book. I was ready to reach through the pages, pull out some sloths and give them all huge hugs, most likely while sitting in that super comfy looking hammock.
Thank you so much to NetGalley and Workman Publishing Company for the opportunity to read this book.
Once Upon a Blurb
Why are sloths always smiling?
Perhaps it's because they've mastered the art of taking it slow in a world whose frenzied pace is driving the rest of us crazy. Here, in a mindfulness book like no other, heart-tuggingly cute photographs of these always-chill creatures are paired with words of wisdom, all to inspire us to slow down, stop to enjoy the little things, and come up relaxed, centered, and smiling.