The (Not) Sleepy Shark is a cute bedtime story for little kiddies (👶🏽). It tells the story of Amelia the shark (🦈) who is unable to sleep one night and is bored so she meets up with some of her friends and finds out why they're not sleeping either. We meet May the seahorse (🌊 🐴), a clownfish called Jester (🤡 🐟), Ada the turtle (🐢), Hanna the crab (🦀), Sasha the seal (🌊L), a large school of fish (🐟🐠🐟🐠), Olivia the octopus (🐙) and Lucy the whale (🐳).
Each friend Amelia meets has a reason they can't fall asleep (except Lucy who's ready for bed), mirroring the multitude of excuses reasons why kidlets will tell their parents why they can't sleep yet … worries about bad dreams, wanting to tell jokes, needing a drink, too cold, too hot, annoyed by someone, hungry, and wanting to play. I personally excelled at the needing a drink trick. The payoff for going to sleep now is that tomorrow you'll be rested and will wake up with plenty of energy.
I was disappointed that we never got to find out Amelia's excuse reason for not being able to sleep. Whether it had something to do with the fact that there were no parents in sight during the entire book could've had something to do with it. Maybe Amelia was wanting to hang out with each of her friends because she was scared of having to go back to her cave all by herself?
I've loved sharks ever since I got over the trauma of watching Jaws for the first time at about 6 years old. You want a reason to not be able to sleep, kids? Just watch Jaws as a child with an overactive imagination. It's one of my favourite movies now though. Go figure!!
So with my shark obsession in tow I decided I had to read this book. It was cute and I enjoyed it but felt like there was something lacking. I've pondered this for a few days now and I think my lack of connection to this book is because of the illustrations. Don't get me wrong; they are nice pictures. It's just none of the animals seemed to have personalities or individual little character traits that shone through.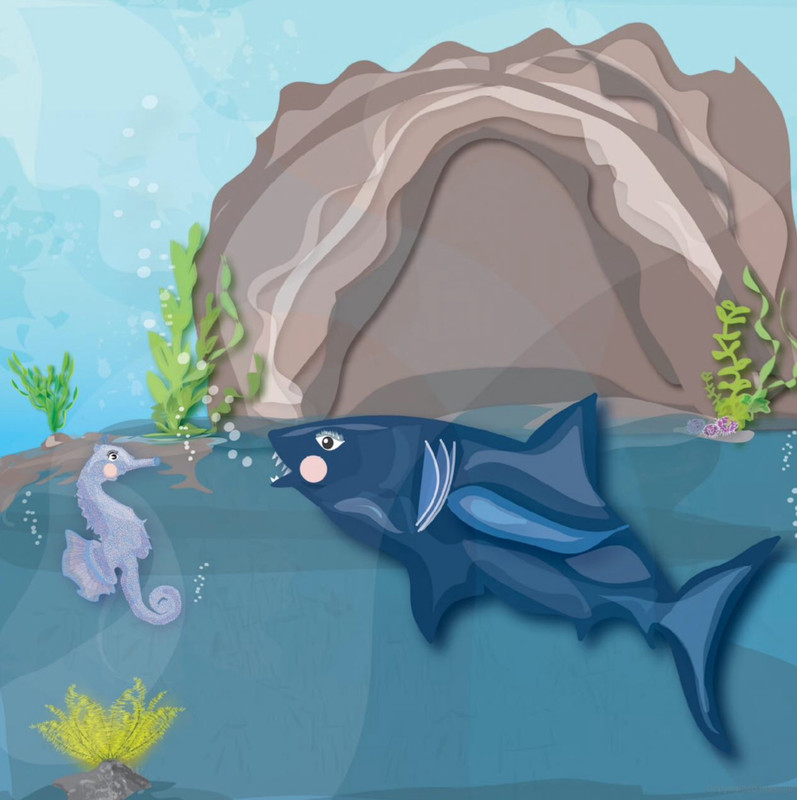 Thank you so much to NetGalley and Xist Publishing for the opportunity to read this book.
Once Upon a Blurb
Amelia the shark is tired but she's not ready to sleep. In this fun bedtime book, a silly shark explores the way other sea animals get ready for bed until she's finally ready to say goodnight.