Illustrations – Mimi Chao
In My World is an absolutely gorgeous book. With a beautiful rhyming story that takes you on a journey inside the hopes and dreams of a young child with autism and with artwork that captures your imagination, encouraging you to dream along with the child in the story, I adore this book and have already read it four times.
While I don't know anyone who's close to me with autism, an acquaintance's son is on the spectrum and he's an incredible kid. I've read bits and pieces about autism so I'm certainly no expert but have such an appreciation and admiration for these amazing people who experience the world differently than I do.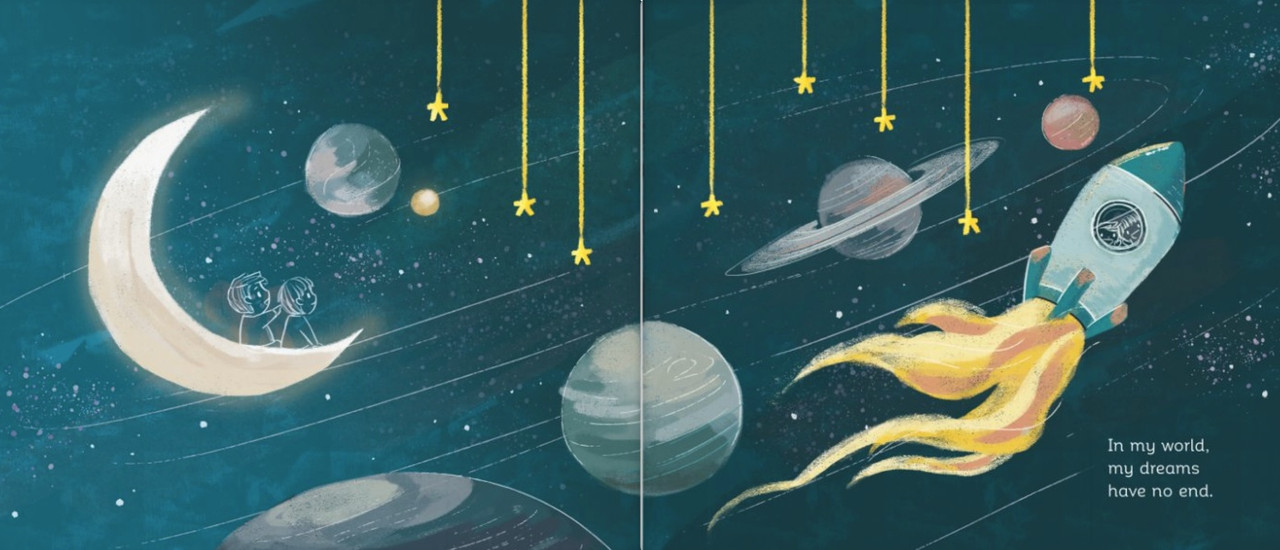 I made my way through this book with a smile on my face as Jillian Ma introduced me to this lovely child dreaming of adventures with dinosaurs, playing, conquering life's obstacles and soaring through the sky free as a butterfly. Then after taking a step back to contrast how our view of their world differs from theirs, I was left with the hope that with help an autistic child's dreams can come true.
The illustrations by Mimi Chao were so beautiful and invited me into this child's dreams in a way that words alone couldn't have accomplished. There was a softness and calming quality to the illustrations and I loved the inclusion of the yellow stars throughout.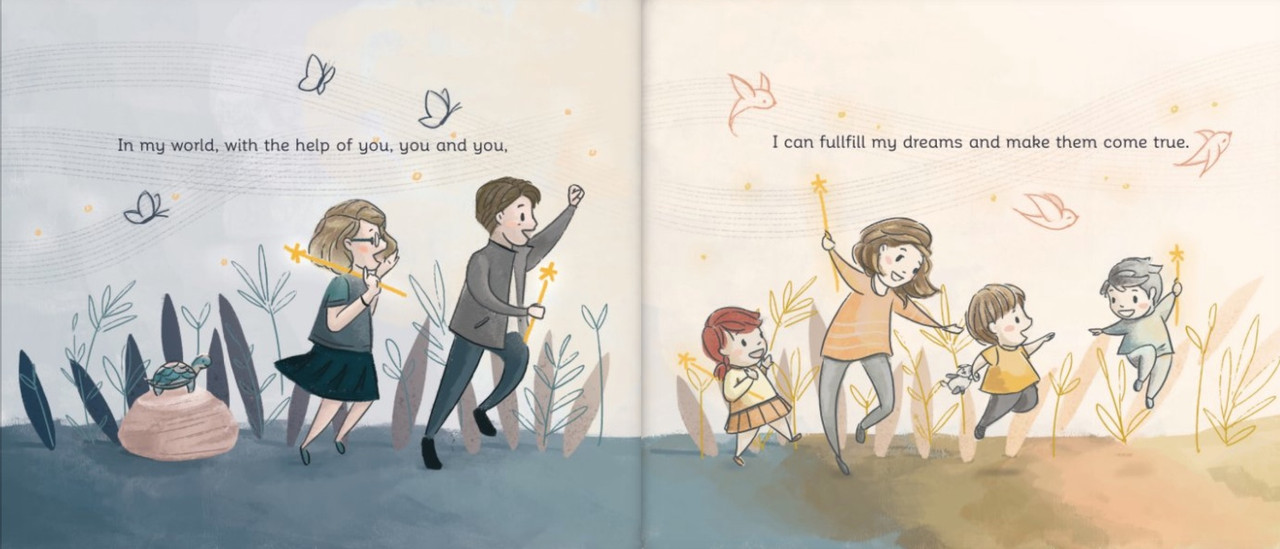 This is one of those books where you can feel the love that has gone into it just by looking at it. I can imagine this book becoming a treasured bedtime story. It would also be a wonderful tool to help siblings understand their autistic brother or sister more and promote kindness and love.
Thank you so much to NetGalley and Future Horizons for the opportunity to read this book.
Once Upon a Blurb
A simple, heartfelt story that follows the life of a child with autism through his imaginative journey as he seeks to be accepted, loved and celebrated for his strengths and abilities. Despite the qualities that make children on the autism spectrum exceptional, they all have hopes, dreams and feelings of belonging that all children desire. This book is a powerful reminder that with a little help from each of us, children with autism can fulfill their dreams.