It's Okay to be Different is such a bright and cheerful picture book. See those quirky DayGlo illustrations on the front cover? That is the kind of smiley fun you're in for throughout the book. At once a self esteem booster and a celebration of individuality, kids young and young at heart will love this book. Each page tells you it's okay to be, have or do something and is supported by cute illustrations that even I, wanna be artist that struggles to create a legible stick figure, could attempt to trace draw.
Whether it's being okay to:
Be a different colour – a black and white zebra standing next to a red, green, blue and yellow one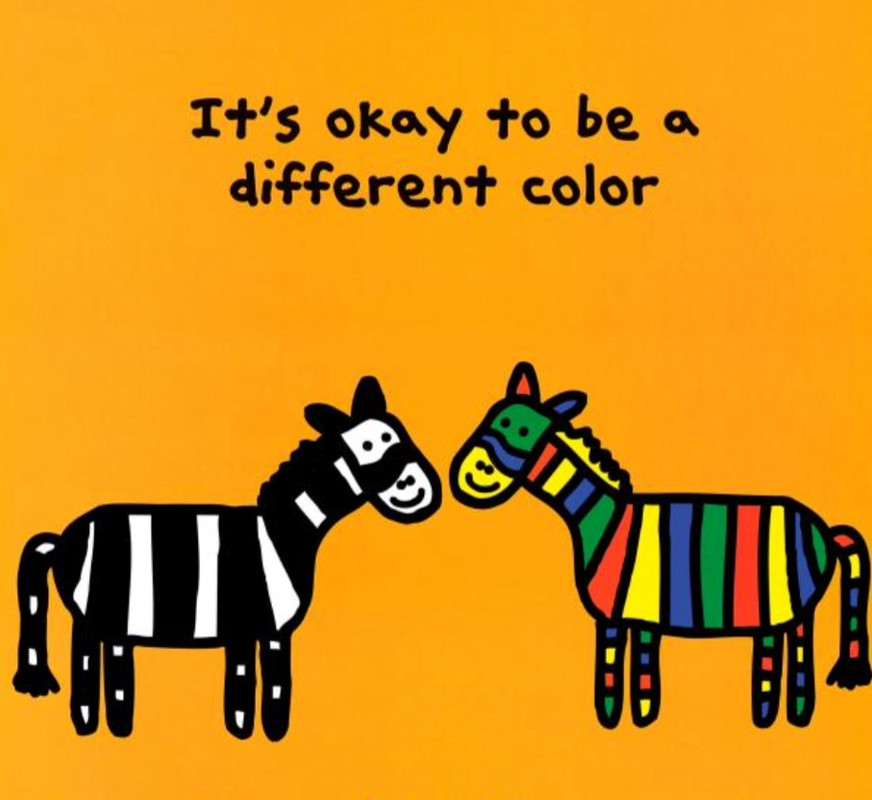 Talk about your feelings – I'll listen to you, Mr Lion
Eat macaroni and cheese in the bathtub – permission granted. Woohoo!
Have different Mums and Dads – these are some seriously awesome looking parents
… this book includes lots of serious and seriously fun statements that will make you proud of being you.
And let's face it, who you are is pretty darn wonderful anyway! I wouldn't change a thing about you! 😃
Once Upon a Blurb
It's okay to be a different colour. It's okay to dance by yourself. It's okay to wear glasses. It's okay to have a pet worm … It's okay to be different!