I love abandoned places photography so much! This book was no exception. The photography itself was brilliant but the subject matter was everything for me. There's just something about abandoned places. They have a strange combination of the overwhelming sadness of something cast aside, nostalgia of what once was and a haunting beauty of what the elements have transformed the structure into, and I can't get enough of them. Like losing myself in a fire's flames, I get mesmerised by these places.
When I saw my first abandoned house photo I had a lightbulb moment. Weird as it may sound these are my fantasy buildings. I would love to buy an abandoned house like one of the ones in this book, ensure it's structurally sound and then leave the outside as close to the state that I found it in as possible. I'd restore the interior, bringing back to life the character it once had, but the outside would remain as is. It would be my "don't judge a book by its cover" dream brought to life.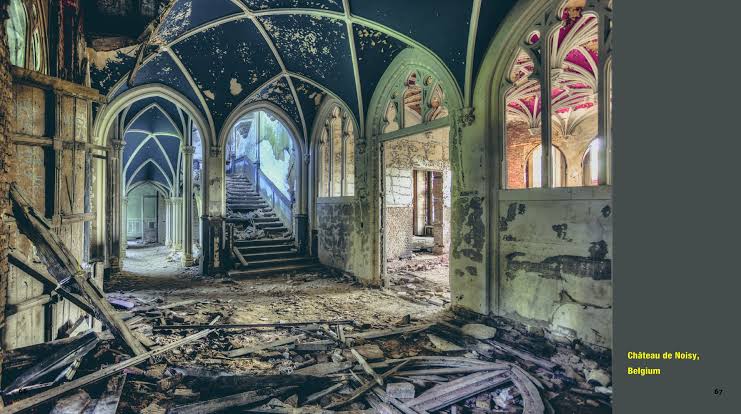 I don't expect this would make sense to most people but I love the idea of people walking up to a building that looks as though a gust of wind could bring it down and then stepping inside to the enchanted world of my imagination, with the requisite hidden rooms and the library of my dreams. Hmm … one day …
So, back to this book. It was gorgeous and my biggest decision now is whether to keep reserving it over and over at the library or buy my own copy because I have to look through it again and again. As you page through, you'll be taken on a journey around the world through abandoned homes, recreation, rooms, journeys, society and industry.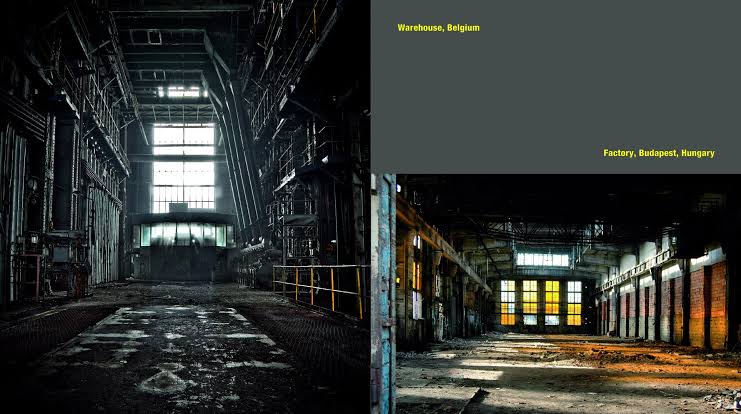 I could easily say they were all my favourites but there were particular photos that stood out to me. The children's playroom in Pennhurst Asylum, Pennsylvania, USA, with sections of a painted merry-go-round on the cracked wall and a wooden chair sitting in the middle of the room. The operating chair in an unnamed mental asylum in Italy, creepy in and of itself. Who knows how many peoples' lives and minds were irrevocably changed in that room laying on and most likely strapped to that chair. Okay, so I may have a teensy morbid interest in old asylums.
There's also an abandoned two storey mansion somewhere in the USA with eery clouds overhead, trees in the background and a curtain on the second floor that's not quite closed, so it's very likely a ghost is peering out at you. There's a merry-go-round at the funfair somewhere in Italy and a lonely ferris wheel at Chernobyl, Ukraine. There's also churches, shopping malls, planes, cars, motels and rooms overtaken by sand. The whole book is just amazing. I will never get tired of looking through it.
Once Upon a Blurb
From the empty magical theatres of Detroit to the lost playgrounds of Chernobyl, there are places across the globe that were once a hub of activity, but are now abandoned and in decay. With nature creeping in and reclaiming these spots, we are left with eerie crumbling ruins and breath-taking views of deserted places, that offer us a window into past and capture our imagination. Abandoned showcases the very best photographs from around the world documenting this phenomenon.
More immersive than a museum and more human that a lecture, abandoned photography has given the world an exciting way to look at our history and the places we have long neglected.