Illustrations – Miguel Ordóñez
I'm sorry but this was terribly boring. By now you all probably know how I hide Clifford and Grug books at random times for my Mum to find. On Mother's Day I'll usually try to find her a really sweet kid's book about how wonderful Mum's are. I was test driving this book for this Mother's Day's selection and while the cover is so sweet, it quickly became a big fat 'no'.
I guess Jimmy Fallon warns us with his title that everything is gonna be mama this, mama that, but after the second or third time I was wondering if this book would ever end. I can see the marketing potential for it and am sure plenty of Mums to be are going to receive this at baby showers around the world but if you're looking for a baby shower book, you can do so much better!
The only saving grace of this book for me was illustrator Miguel Ordóñez who probably won't get the credit they deserve for their lovely, age appropriate illustrations. They are the sweet I was looking for. It's a shame the words didn't work for me.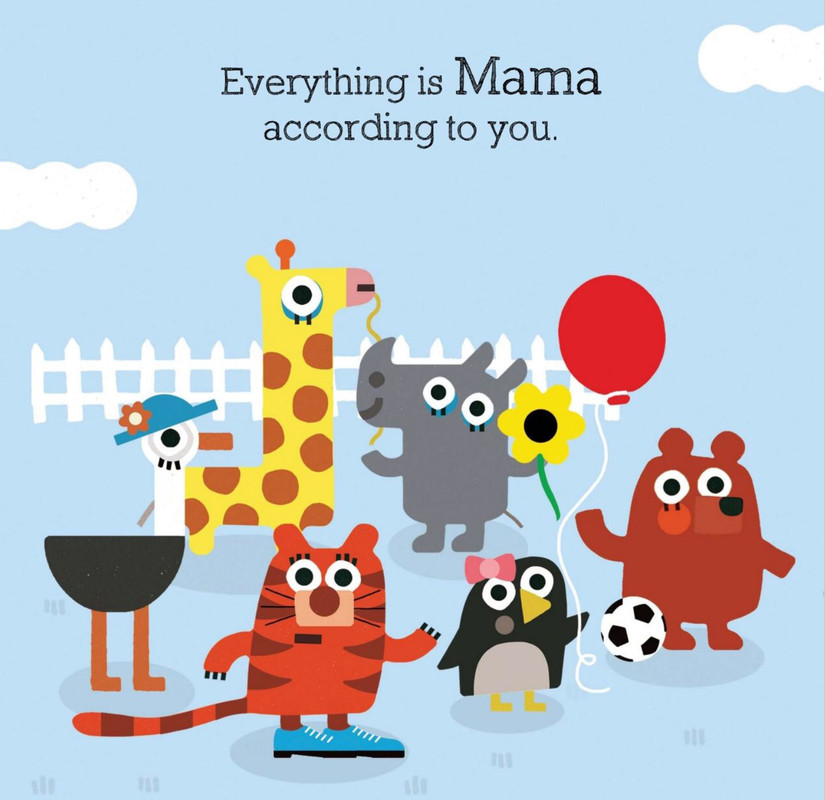 Reason to love your library #586: You can test drive books that you think you'll love but don't without having the regret of spending money on something you wouldn't be happy with.
Once Upon a Blurb
Jimmy Fallon, one of the most popular entertainers in the world, was on a mission with his first children's book to have every baby's first word be DADA. And it worked! A lot of babies' first words were DADA. However, everything after that was MAMA.
So take a lighthearted look at the world from your baby's point of view as different animals try to teach their children that there are other words in addition to MAMA for familiar objects and activities.