Now, I've never heard of Ask the StoryBots, most likely because I'm one of the last people on Earth that doesn't pay to watch TV. I selected this little board book at my library because of the adorable little guys on the front cover, StoryBots apparently.
This board book is so cute! With sweet rhymes and colourful pictures of trucks and the StoryBot guys, little kidlets will see some of the different things that trucks can do and what they may have on board. I love the expressions of pure joy on all but one of the Storybots and the cranky red one was fun too. With the array of bright colours this book would be helpful in teaching kids colours.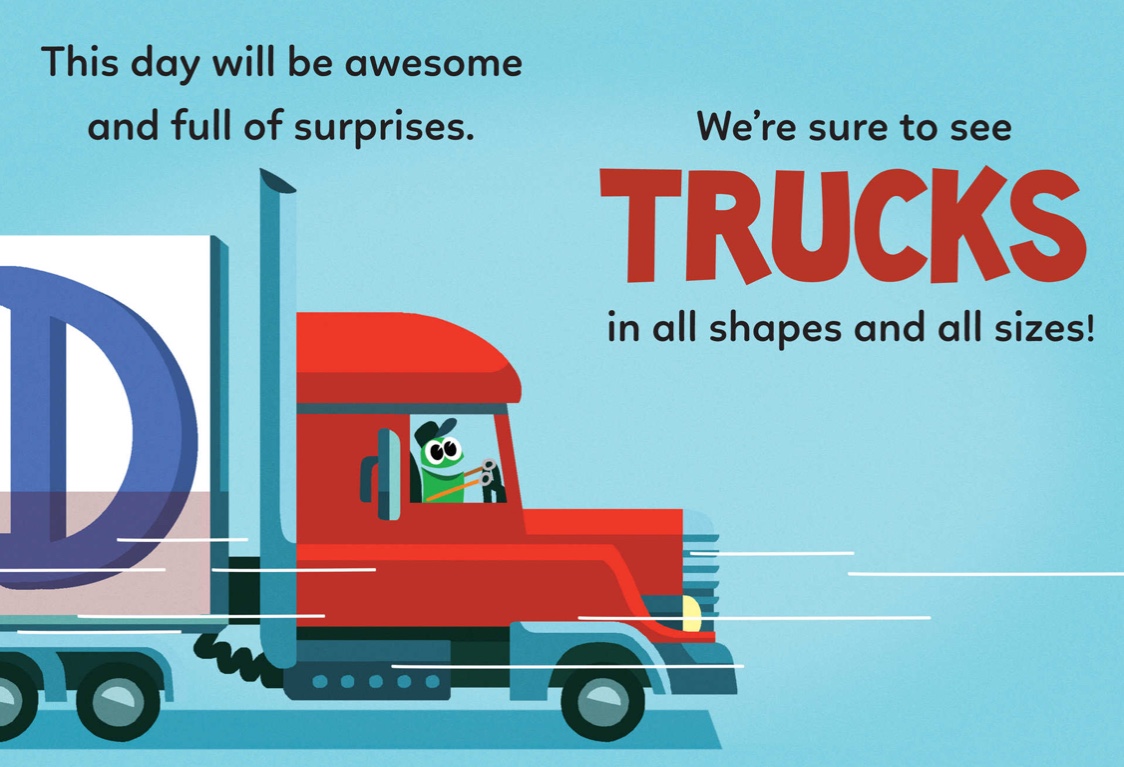 Besides the expressions on the StoryBots' faces there are some other amusing moments, like when Mr Cranky Pants gets covered in mud. My favourite is the horse's expression when he realises a Monster Truck is currently midair above him, already having cleared three cars with the horse shadowed beneath its wheels. Oh, and there's ice cream!🍦What could be bad about a book with ice cream?!
Once Upon a Blurb
No matter their shape or size or what they're hauling, trucks rule! Join the StoryBots as they drive trucks both familiar and silly. Toddlers and preschoolers will recognise the signature catchy rhymes and colourful art from the video "Drive a Truck" on YouTube.